Top News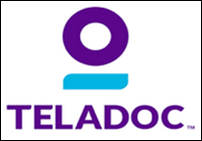 Dallas-based Teladoc files an antitrust lawsuit against the Texas Medical Board to prevent a rule from taking effect in June that would restrict the practice of telehealth. "It is clear that the medical board acted only when Teladoc consultations became sufficiently numerous to be perceived as a competitive threat to brick-and-mortar physician practices," explains Teladoc CEO Jason Gorevic. The company's case asserts that the medical board is illegally limiting competition by requiring an in-person visit before physicians are allowed to treat patients. 
In related news, Teladoc files a confidential Form S-1 with the SEC, expressing an intention to file an IPO after the SEC's review process.
---
Announcements and Implementations

MDToolbox's MDToolbox-Rx e-prescribing system receives the Surescripts White Coat of Quality Award for the third consecutive year.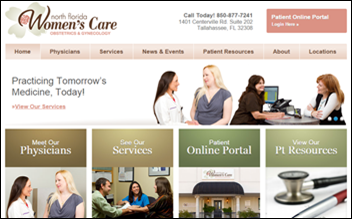 North Florida Women's Care selects Keona Health software to help it better triage patient calls at its three locations. Keona Health expanded to internal medicine last month via implementation of its tool at Wake Internal Medicine Consultants (NC).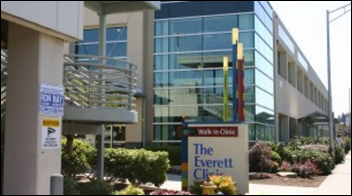 The Everett Clinic (WA) implements the Visual TruView AANPM and OptiView XG solutions from Fluke Networks to monitor its network and applications, including its Epic EHR, running at 25 facilities in eight communities.
The American College of Medical Scribe Specialists partners with the American Academy of Urgent Care Medicine to offer AAUCM members a scribe program specific to urgent care, and discounts to membership toward certification.
EHR Solutions adds Dragon Medical Practice Edition 2 to its line of speech-recognition software.
---
Government and Politics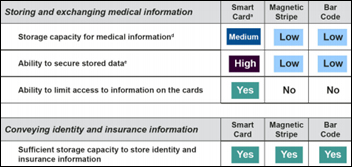 A GAO report examines the ways in which electronically readable cards could be used by Medicare to replace paper Medicare cards, which display the Social Security numbers of beneficiaries. President Obama signed off on legislation earlier this month that mandates the numbers be removed from Medicare cards within the next four years. WEDI, which contributed to the report, is working with the Sullivan Institute for Healthcare Innovation, MGMA, and HIMSS as part of the Virtual Clipboard Initiative to develop a next-generation digital health ID card.
Senate health committee Chairman Lamar Alexander (R-TN) and Ranking Member Patty Murray (D-WA) announce a bipartisan committee working group to identify ways to improve EHRs. Specific goals include:
help doctors and hospitals improve quality of care and patient safety;
facilitate interoperability;
empower patients to engage in their own healthcare through convenient, user-friendly access to their personal health information;
leverage health information technology capabilities to improve patient safety; and
protect patient privacy and security of health information.
---
People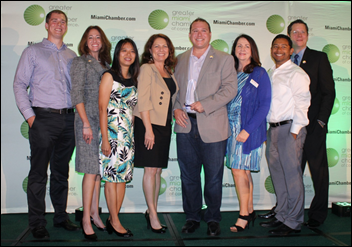 The Greater Miami Chamber of Commerce recognizes Modernizing Medicine Co-Founder and CEO Dan Cane as Technology Entrepreneur of the Year. Cane and the company seem to be riding high, thanks to the acquisition of Aesyntix Health late last year and a promising collaboration with IBM Watson. You can check out my recent interview with Cane here.
---
Telemedicine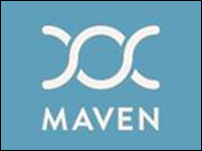 Tech Republic profiles Maven, a startup born out of the Female Founders Fund that bills itself as the "first digital health clinic for women." Currently in beta, the online clinic offers services for pregnancy prevention, pregnancy, and prenatal and postpartum care. Its business is model seems unique in that it allows patients to remain anonymous and receive healthcare "education" (and thus no prescriptions). Like most telemedicine vendors, its ability to scale will be contingent on the ability of its physicians to practice remotely across state lines.

The telemedicine pricing wars have begun. Bypassing the $40-and-up per-visit fee charged by many telemedicine companies, Family Covered launches a family plan of unlimited telemedicine visits for $29.95 a month. The Newport Beach, CA.-based company launched in 2014 as part of the Modern Care Plans family of service lines.

MyOnCallDoc launches mobile apps for Apple and Android. Out of curiosity, I looked at MyOnCallDoc's pricing plans, and they charge just $10 a month for a family plan, though their website doesn't mention if that includes unlimited telemedicine consultations.

WellHealth Quality Care, Nevada's first multi-specialty ACO, selects TruClinic's telemedicine platform. WellHealth will initially roll out the service to its family practice, pediatrics, obstetrics, ENT, and cardiology providers, plus wellness programs such as diabetic counseling.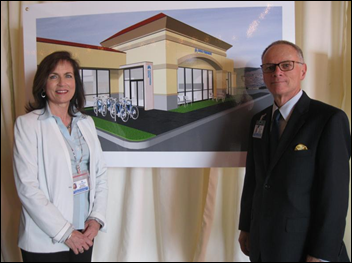 Kaiser Permanente upgrades from serving patients once a week out of its mobile clinic behind the local Kmart to building a new primary care facility in Tehachapi, CA. The outpatient facility will also utilize "state-of-the-art" telemedicine technology to connect patients to specialists across Southern California. Patients will also be able to check their KP.org medical record (Epic, if my memory serves me correctly) at the new Thrive Bar.
---
Other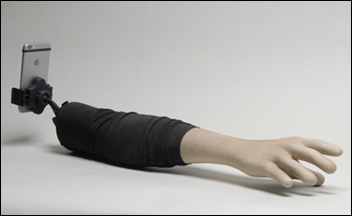 Could the "Selfie Arm" be next year's big giveaway at HIMSS? Developed by Aric Snee and Justin Crowe – artists known for experimenting with the relationships between humans and technology – the creep factor will likely be too high. The arm's flesh tone reminds me of a cadaver.
---
Sponsor Updates
ADP AdvancedMD announces the launch of its SmartPractice e-letter for independent practices.
The local paper looks at how several HIStalk sponsors including Nordic Consulting are making an impact in their native Madison, WI.
---
Contacts
Jennifer,  Mr. H, Lorre, Dr. Jayne, Dr. Gregg, Lt. Dan
More news: HIStalk, HIStalk Connect.
Get HIStalk Practice  updates.
Contact us online.
Become a sponsor.