Top News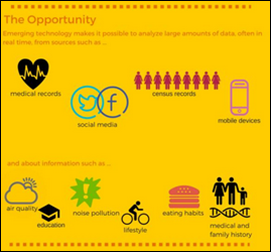 Virginia Commonwealth University partners with the University of California-San Diego's Qualcomm Institute to launch the Live Well San Diego project, which will test the use of big data in improving the health of the city's 3.2 million residents. Researchers will integrate data from EHRs, HIEs, mobile devices, social networks, and census records, among other sources, to prioritize health issues in need of action. The UCSD Center for Wireless and Population Health Systems will work with VCU to apply their expertise in the display, analysis and modeling of data sets.
---
Webinars
May 12 (Tuesday) 1:00 ET. "HIStalk Interviews Regina Holliday." Catch up with Regina Holliday and her recent patient advocacy efforts as she chats with HIStalk's Lorre and Jenn about the HIMSS conference, The Walking Gallery, upcoming advocacy events, and her new book. Regina will share how providers and vendors are working to make the patient voice heard.


May 19 (Tuesday) 2:00 ET. "Lock the Windows, Not Just the Door: Why Most Healthcare Breaches Involve Phishing Attacks and How to Prevent Them." Sponsored by Imprivata. Presenters: Glynn Stanton, CISSP, information security manager, Yale New Haven Health System; David Ting, CTO, Imprivata. Nearly half of healthcare organizations will be successfully cyberhacked in 2015, many of them by hackers who thwart perimeter defenses by using social engineering instead. The entire network is exposed if even one employee is fooled by what looks like a security warning or Office update prompt and enters their login credentials. This webinar will provide real-world strategies for protecting against these attacks.

May 20 (Wednesday) 1:00 ET. "Principles and Priorities of Accountable Care Transformation." Sponsored by Health Catalyst. Presenter: Marie Dunn, director of analytics, Health Catalyst. Healthcare systems must build the competencies needed to succeed under value-based payment models while remaining financially viable in the fee-for-service landscape. This webinar will outline key near-term priorities for building competency at successfully managing at-risk contracts, with a particular focus on the importance of leveraging data to drive effective decision making.
---
Tweet Chat

HIStalk HIMSS15 patient advocate and scholarship winner Amanda Green (@LAlupusLady) will host the next #HIStalking tweet chat on Thursday, May 14 at 1pm. As a lupus sufferer, Amanda is particularly excited about hosting during Lupus Awareness Month. Details and topics are coming soon.
---
Acquisitions, Funding, Business, and Stock

Population health management vendor Evolent Health files for a $100 million IPO.
IBM completes its acquisition of population health management IT vendor Phytel. Terms of the deal, announced less than a month ago, were not disclosed.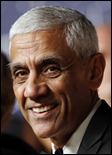 Khosla Ventures Founder and Partner Vinod Khosla reiterates his belief that big data will revolutionize medicine, citing the firm's investments in Ginger.io, AliveCor, Zebra, and Cellscope as financial indicators of his belief. "Already with the current state of devices and sensors, we are gaining meaningful data on how your physical fitness may be linked to your mental acuity," he explains. "What if you had that kind of data on everyone? Jawbone can tell that if you sleep more you walk more the next day. That is data science in action."
---
Announcements and Implementations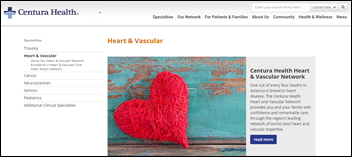 Centura Health Heart and Vascular Network, part of the Colorado-based Centura Health system, will roll out Welltok's CafeWell Concierge app to offer its patients monitoring and engagement tools after a cardiac episode. Centura is the first organization to implement the IBM Watson-powered app, which will offer users customized health and wellness recommendations based on their profiles and app usage.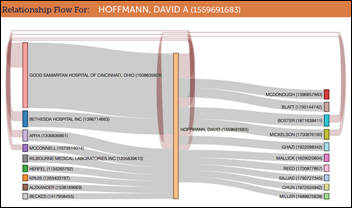 Aegis Health Group releases MDSmart, a cloud-based tool that aggregates and maps data sets from claims sources, facilities, states, and Medicare, enabling physicians to visually map referral patterns and leakage trends.
The Bill & Melinda Gates Foundation launch the Child Health and Mortality Prevention Surveillance (CHAMPS) network, a disease monitoring-and-response system that will cover much of Africa and South Asia. The network will be administered by Emory University's Global Health Institute to help poorer countries identify outbreaks and collect population health data.
CompuGroup Medical announces CGM Analytics, a data aggregation and analytics solution.
---
People
Penny Wheeler, MD, president and CEO of Allina Health, joins the board of Health Catalyst, replacing Larry Grandia.
Valence Health hires Michael McMillan (Cleveland Clinic) as SVP of strategic solutions.

Nicole Bradberry (Citra Health Solutions) joins Continuum Health Alliance as chief product officer.
---
Other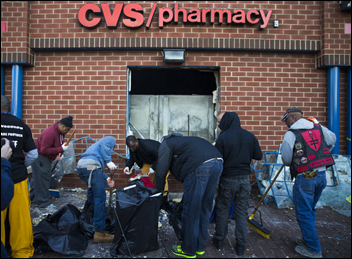 City of Baltimore Health Commissioner Leana Wen, MD focuses on the nitty gritty of population and public health, describing her team's efforts to ensure elderly and homebound citizens were able to refill their medications and find health services during the city's riots: "Things that seemed straightforward often were not. Transferring prescriptions from one pharmacy to another would seem easy. But what happens if the pharmacies are in different chains, or if the one that closed was an independent pharmacy where all records were destroyed? The nearest pharmacy may be just a few blocks away, but what if the patient has limited mobility and even a few blocks are prohibitive?"  It's sad to think that interoperability issues become a thorn in the side of public health officials (not to mention patients) during times of civil unrest.
PayPal Senior Director of Global Risk Sciences Hui Wang explains what makes a great data scientist, including a passion for solving problems, the willingness to be flexible in embracing new datasets and algorithms, and the ability to be a team player. On the flip side, she urges employers to shy away from candidates who are overly analytic or technical, given that, "Traditional analytical methodologies are not enough when it comes to catching up with the recent massive growth of both volume and variety of data."
---
Contacts
Jennifer,  Mr. H, Lorre, Dr. Jayne, Dr. Gregg, Lt. Dan
More news: HIStalk, HIStalk Connect.
Get HIStalk Practice  updates.
Contact us online.
Become a sponsor.