Top News
Ohio-based Updox secures a $3.5 million line of credit from SaaS Capital with which it will add more features to its secure messaging and CRM solution for physicians. The company received Edition 2 ONC-HIT Modular Certification for Direct Secure Messaging last month.
---
Webinars
Here's the video and Twitter recap from Tuesday's webinar with Imprivata, which featured tips on how to prevent phishing attacks at healthcare facilities, as well as lessons learned from Yale New Have Health System.
May 27 (Wednesday) 1:00 ET. "Introducing Health Catalyst Academy: An Innovative Approach for Accelerating Outcomes Improvement." Sponsored by Health Catalyst. Presenters: Tommy Prewitt, MD, director, Healthcare Delivery Institute at Horne LLP; Bryan Oshiro, MD, SVP and chief medical officer, Health Catalyst.  The presenters, who are graduates of Intermountain's Advanced Training Program, will introduce the Health Catalyst Academy's Accelerated Practices program, a unique learning experience that provides the tools and knowledge for participants to improve quality, lower cost, accelerate improvement, and sustain gains.
---
Acquisitions, Funding, Business, and Stock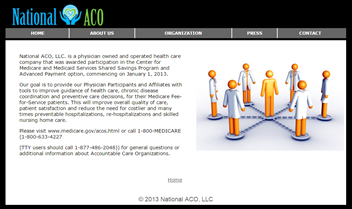 Beverly Hills, CA-based National ACO taps consulting firm Risarc to manage its participation in the Medicare Shared Savings Program, including oversight of its population management metrics for quality improvement.
---
Announcements and Implementations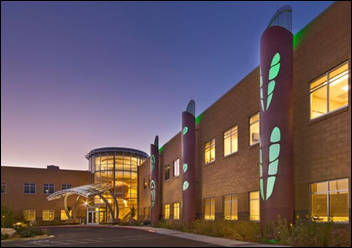 Reno Sparks Tribal Health Center (NV) selects NextGen's EHR, PM, and EDR to replace its "end-of-life" software system and prepare for Meaningful Use Stage 2 and transition to ICD-10.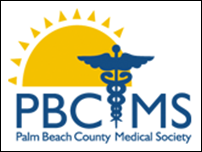 The Palm Beach County Medical Society endorses the HealthFusion MediTouch EHR for its 1,400 physician members in Florida.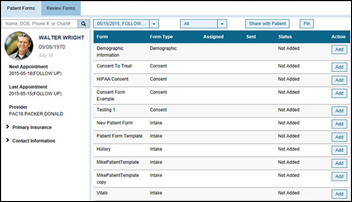 ADP AdvancedMD launches patient and administrative kiosk apps, plus corresponding electronic check-in and consent forms.
Southeast Texas Imaging implements business intelligence tools from Zotec Partners, including Comprehensive Zotec Analytics and Reporting.
WebPT chooses NobilityRCM to handle the revenue cycle component of its EHR and PM systems for physical, occupational, and speech therapists.

CollaborateMD launches a patient payment portal and integrated credit card processing.
Forerun Inc. joins the ADP Advanced MD Marketplace to offer ADP PM clients its UrgiChart EHR for urgent care.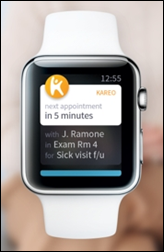 Kareo unveils an EHR app for the Apple Watch. Features include appointment reminders and information, secure messaging, agenda, pre-set messages, and "glances" at key practice metrics.
---
Government and Politics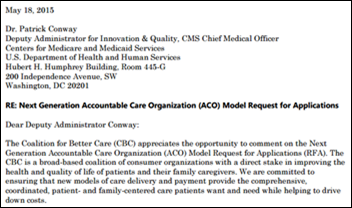 Twelve patient advocacy groups write to CMS on behalf of the Coalition for Better Care, urging it to include Meaningful Use as a quality measure in Next Generation ACOs, a criteria the agency dropped earlier this year. The authors also point out the importance of primary care: "We believe that the most successful ACOs will be grounded in comprehensive and well-coordinated primary care – a truly patient-centered medical home. As CMS evaluates Next Generation ACO applicants and considers future evolution of the program, these core elements must be a driving force."
Don't forget: EPs who wish to apply for Meaningful Use hardship exemptions must do so by July 1. Exemptions are available to providers who show they couldn't comply with the program's requirements because of circumstances beyond their control.
---
Telemedicine
Fruit Street Health taps Validic to integrate wearable devices and applications into its telehealth software, PHR, and video-conferencing platform.
The Broadband Opportunity Council seeks comments from all interested parties who would like to "share their perspectives and recommend actions the Federal Government can take to promote the deployment, adoption, and competition for the use of broadband technology." Established two months ago by President Obama, the council includes 25 government agencies who are working to better understand the barriers to and opportunities of broadband adoption, particularly in rural communities. I can only assume that telemedicine will tie into the council's future reports and projects. Comments are due June 10.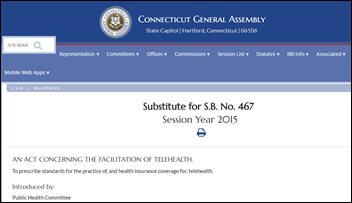 The Connecticut Senate passes a bill establishing standards for telemedicine, including prohibiting physicians from using it to prescribe controlled substances and requiring that the telehealth provider give records of the interaction to the patient's primary care provider if consent is obtained. The standards also state that providers offering telemedicine services to people in Connecticut would have to be licensed here, but wouldn't be required to have a physical office in the state. The measure would also require insurance plans to cover telemedicine services.
---
Research and Innovation
A Surescripts report finds that just 1.4 percent of physicians prescribe controlled substances electronically, despite the fact that the ability to do so is now legal in 49 states and 73 percent of pharmacies are ready to receive them.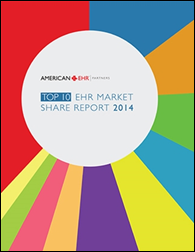 An AmericanEHR Partners report breaks down EHR use by vendor and practice size. Given that the report would cost me $499 to dig into, I can only share high-level nuggets: Practice Fusion holds the most market share within solo practices, while Epic and Allscripts have a hold on the most end users.
---
People
Jonathan Scholl (Texas Health Resources) joins Leidos as health and engineering sector president.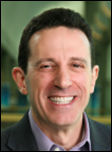 The American College of Physicians appoints Daniel "Danny" Sands, MD (Society for Participatory Medicine) to the new Advisory Board of its Center for Patient Partnership in Healthcare.
---
Other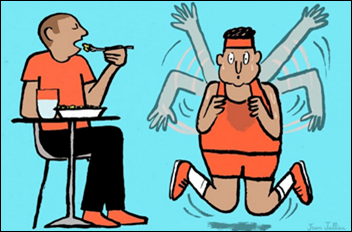 Cardiologist Aseem Malhotra points out what many healthcare technophiles may not want to admit: FitBits and other wearables won't turn the obesity epidemic by themselves. Healthy eating should be the first step in a weight-loss program – not plunking down hundreds of dollars on the latest smart gadget.
Vermont Information Technology Leaders President and CEO John Evans lays out the ways in which the state's HIE is improving care coordination and access to health data across the state. The VHIE collects and indexes health data from 17 hospitals and over 170 other healthcare locations, and works with three of the state's ACOs and its Blueprint for Health chronic disease management program.
---
Sponsor Updates
ADP AdvancedMD explains "What the Meaningful Use deadline means for your practice" in a new blog.
Culbert Healthcare Solutions offers a new blog on "Improving Population Health using Epic's Healthy Planet."
Microsoft blogs about its experience demonstrating nVoq's SayIt speech-recognition solution on Surface Pro 3 tablets at HIMSS.
---
Contacts
Jennifer,  Mr. H, Lorre, Dr. Jayne, Dr. Gregg, Lt. Dan
More news: HIStalk, HIStalk Connect.
Get HIStalk Practice  updates.
Contact us online.
Become a sponsor.