Kian Raiszadeh, MD is founder and CEO of SpineZone, a clinic-based operating system for back pain that includes a treatment protocol and software platform for managing patients through the lifecycle of back pain – from prevention and inception to resolution and recovery. The system is used by 120 patients a month across four SpineZone clinics in San Diego. These clinics have served as test sites to perfect the system's clinical protocols and software platform. It is in the process of integrating scheduling and billing technologies from Athenahealth into the third generation of its home-grown EHR.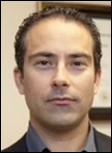 What role do analytics play in SpineZone's treatment plans?
Analytics is central to the success of SpineZone. We have a treasure trove of data from all of the clinics that have been using the SpineZone system over eight years. Each additional back-pain patient adds data to our system, which in turn helps improve the diagnosis and treatment for every patient after them. Our analytics experts, academic researchers, data scientists, and PhDs are also helping us publish our results and build a clinical outcomes predictor. We exemplify the moniker "data-driven healthcare."
All of the equipment patients use is set up to quantify strength, so we truly live by the phrase, "You can't improve what you can't measure." We also track behavior by both patients and providers, and this is one of the main levers for impacting outcomes.
What coordinated care initiatives are currently underway?
All the medical groups who are seeing value from SpineZone are ACOs and IPAs (Independent Physician Associations) who are incentivized by the ACA to provide efficient, outcomes-based care. The teams running SpineZone consist of a multi-disciplinary team of providers ranging from PAs, PTs, MDs, and surgeons so each patient entering the system will get the appropriate level of service in each of their 20 visits. We require that "SpineZone Certified" providers are tightly integrated in treating back-pain patients, and we have very precise measurements to determine how successful each is.
Is SpineZone looking at utilizing telemedicine, wearables or apps in any of its treatment plans?
Absolutely. Currently, SpineZone has the technical ability to monitor patients over videoconference and we are testing use cases for how this can keep patients engaged in their back-pain recovery and lower costs for organizations using our technology. We are currently evaluating a posture sensor wearable from LumoBodyTech called the Lumo Lift, which provides patients with vibration reminders to correct their posture. Additionally, we are jointly working on a clinical study proposal for providing Lumo Lift posture sensor to SpineZone patients.
Do you foresee greater importance being placed on behavioral health in terms of healthcare IT innovation and government regulations?
Behavioral health is critical to account for and is one of the four pillars to treating patients with the SpineZone treatment protocol: Strength, Posture, Flexibility, and Behavioral Health. There is a wealth of knowledge, which we incorporate into our system, around the psychology of pain. We continuously strive to improve our screening and treatment of patients with concomitant anxiety, depression, and other behavioral health issues.
What do the next five years look like for the business?
Within the next five years, our system will be expanded to medical groups treating back pain throughout the country. We will own the non-operative as well as the post-surgical aspects of back pain, then we will expand our system to manage to all orthopedic conditions. Our plan is to also manage other chronic diseases and we are in talks with practitioners treating diabetes and obesity.
---
Contacts
Jennifer,  Mr. H, Lorre, Dr. Jayne, Dr. Gregg, Lt. Dan
More news: HIStalk, HIStalk Connect.
Get HIStalk Practice  updates.
Contact us online.
Become a sponsor.