Top News
Acting CMS Administrator Andy Slavitt announces at Health Datapalooza that CMS data will become available to the private sector via the agency's Virtual Research Data Center starting September 1. Slavitt also reiterated CMS' commitment to prevent information blocking, offering an email address providers can use shame data blockers.
---
Webinars


June 9 (Tuesday) 11:30 ET. "Successful HIEs DO Exist: Best Practices for Care Coordination." Sponsored by Medicity. Presenters: Dan Paoletti, CEO, Ohio Health Information Partnership; Brian Ahier, director of standards and government affairs, Medicity. Not all HIEs are dead – some, like Ohio's CliniSync HIE, are evolving and forging a new path to successful care coordination. Brian Ahier will explain how HIEs can help providers move to value-based care models, emphasizing Meaningful Use Stage 3 and FHIR. Dan Paoletti will provide best practices in describing CliniSync's journey to success in serving 6,000 primary care physicians, 141 hospitals, and and 290 long-term and post-acute care facilities. Attendees will learn how to use a phased approach, establish client champions, help providers meet MU Stage 2, create a provider email directory, deliver care coordination tools, and drive continued ROI.
---
Tweet Chat
Crohn's patient and advocate Carly Medosch (@CarlyRM) will host the next #HIStalking tweet chat Thursday, June 11 at 1pm ET. You can brush up on her background here. Stay tuned for chat topics.
---
Acquisitions, Funding, Business, and Stock

Fitbit looks to raise as much as $478 million in its IPO, according to a prospectus filed earlier this week. The company and its shareholders plan to offer 29.85 million Class A shares for $14 to $16 apiece. All told, the company's valuation would be somewhere in the range of $3.3 billion. (Lt. Dan dissects the ways in which Jawbone's lawsuit against FitBit could affect its IPO here.)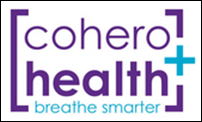 Cohero Health receives FDA clearance for its mobile spirometer, which automatically syncs real-time data to a patient's smartphone, enabling them to review and monitor their medical history, records of medication adherence, and lung function. The device also integrates with the company's mobile asthma and COPD disease-management platform.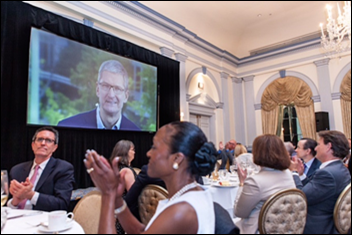 Apple CEO Tim Cook calls for customers to be in charge of their own information during a presentation to the Electronic Privacy Information Center. "We don't think you should ever have to trade [your personal information] for a service you think is free but actually comes at a very high cost. This is especially true now that we're storing data about our health, our finances, and our homes on our devices." Cook seemed to avoid overt references to Google and Facebook, though he made it clear their data-mining practices are not something Apple's interested in replicating.
---
Announcements and Implementations

Consulting firm National Endeavors launches a series of consulting services and cloud-based technology solutions for physicians interested in participating in a Medicare Shared Savings Program ACO.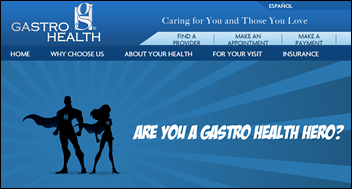 Gastro Health (FL) implements theGIConnection, a virtual support community from Omni Health Media for patients with gastrointestinal conditions.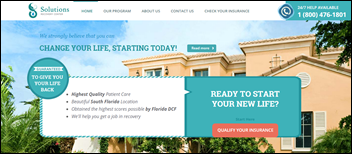 Solutions Recovery Center (FL) signs a three-year contract with ZenCharts for its behavioral health EHR software. ZenCharts was acquired last month by Sanomedics, best known for marketing and selling the Caregiver TouchFree Infrared thermometer.
---
People

David Fairchild, MD (UMass Memorial Health Care) joins BDC Advisors as director.

The AMA Foundation will award its Dr. Nathan Davis International Award in Medicine to Kent Brantly, MD the Texas physician who contracted and then overcame Ebola while working as a medical missionary at ELWA Hospital in Monrovia, Liberia. A snippet from his recent commencement speech at alma mater Indiana University School of Medicine sheds some light on his dedication to the art of medicine: "When everyone else is running away in fear, we stay to help, to offer healing and hope."
---
Telemedicine
A smartwatch app designed to help people recover from depression wins the Innovative Solution Award from the Ontario Telemedicine Network during its Hacking Health Design Challenge. The Zuubly app sends users a few questions a day to monitor progress, and can message the user's care circle, and link to them to a local crisis center, when support is needed.
---
Government and Politics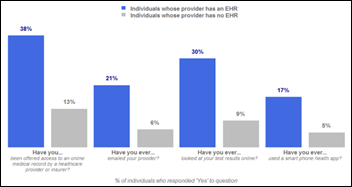 ONC releases a data brief detailing the disparities in consumer access and use of health IT in 2013. Just 15 percent surveyed consumers had looked at any part of their medical results online, while 23 percent had exchanged emails with their physician. Wide disparities were found across race and wealth. Two-thirds of respondents making over $100,000 a year noted use of a health IT product, and only 5 percent of Hispanic respondents viewed test results online.
CMS reports that 88 percent of claims were accepted during an April end-to-end ICD-10 testing run, a 7-percent increase over the previous testing period in January.
---
Other

It seems like Switzerland's state-owned postal service is taking a crack at interoperability: Swiss Post will work with Health Info Net, a joint venture of the Swiss Medical Association and Ärztekasse health insurance fund, to securely send health data electronically between stakeholders through its Vivates e-health mail system. Swiss Post has signed a similar agreement with the Professional Association of Swiss Pharmacists for use of the platform, which will connect close to 70 percent of all Swiss pharmacies.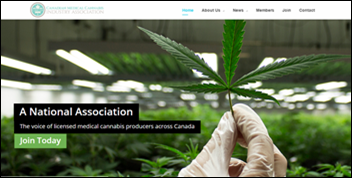 It looks like the drug wars have reached physician offices in Canada: Medical marijuana producer Tilray has accused competitors of offering physicians kickbacks for prescribing their products. Tilray has withdrawn from the Canadian Medical Cannabis Industry Association after unsuccessfully pushing it to adopt a code of ethics that would prevent such practices. Tilray CEO Greg Engel seems convinced the code wasn't adopted because the majority of CMCIA's 12 members are profiting from the scheme.
---
Contacts
Jennifer,  Mr. H, Lorre, Dr. Jayne, Dr. Gregg, Lt. Dan
More news: HIStalk, HIStalk Connect.
Get HIStalk Practice  updates.
Contact us online.