Top News
Shares of value-based care consulting firm Evolent Health begin trading on the New York Stock Exchange Friday at $17, which values the company — formed in 2011 by UPMC Health Plan and The Advisory Board Company — at $800 million.
---
HIStalk Practice Announcements and Requests

I had the opportunity to interview Mansoor Khan, CEO of population health management and analytics company Persivia. He helped clear up the new company's past, present, and future relationship with Alere Analytics, and offered humorous insight into what it's like to work with your spouse. (Husbands, you may want to take notes.) You can read the interview here.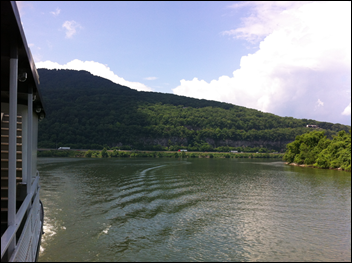 My recent cruise down the Tennessee River put me in a bluegrass frame of mind, as my Pandora history now attests. Aside from Old Crow Medicine Show, I'm not too familiar with specific artists. If you're a bluegrass fan, let me know who I should be listening to in the comments below.
---
Webinar


June 9 (Tuesday) 11:30 ET. "Successful HIEs DO Exist: Best Practices for Care Coordination." Sponsored by Medicity. Presenters: Dan Paoletti, CEO, Ohio Health Information Partnership; Brian Ahier, director of standards and government affairs, Medicity. Not all HIEs are dead – some, like Ohio's CliniSync HIE, are evolving and forging a new path to successful care coordination. Brian Ahier will explain how HIEs can help providers move to value-based care models, emphasizing Meaningful Use Stage 3 and FHIR. Dan Paoletti will provide best practices in describing CliniSync's journey to success in serving 6,000 primary care physicians, 141 hospitals, and and 290 long-term and post-acute care facilities. Attendees will learn how to use a phased approach, establish client champions, help providers meet MU Stage 2, create a provider email directory, deliver care coordination tools, and drive continued ROI.
---
Tweet Chat
Crohn's patient and advocate Carly Medosch (@CarlyRM) will host the next #HIStalking tweet chat Thursday, June 11 at 1pm ET. You can brush up on her background here. Stay tuned for chat topics.
---
Acquisitions, Funding, Business, and Stock

Premier acquires CommunityFocus, a community health needs assessment management solution jointly developed by UNC-Charlotte and Premier that will be incorporated into PremierConnect.

New Atrius Health (MA) CEO Steven Strongwater, MD cites population health and the build out of an innovation center as two of his main areas of focus in keeping the 750-physician group at the top of its game. Strongwater hopes work at the center will include projects with Epic, and utilizing predictive analytics in new and disruptive ways.
---
Announcements and Implementations

Welltok adds a diabetes behavior change program from DLife Healthcare Solutions to its CaféWell Health Optimization Platform, which payers, employers, and at-risk providers use to help consumers optimize their health. Welltok made news last month when it acquired predictive analytics company Predilytics.
---
Government and Politics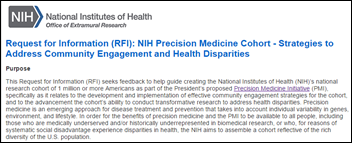 The NIH issues a request for information as part of its efforts to enlist 1 million or more Americans into a national research program as part of President Obama's Precision Medicine Initiative. The RFI will be used to develop and implement "effective community engagement strategies for the cohort and to advance the cohort's ability to conduct transformative research to address health disparities." Responses are due June 19.
---
Research and Innovation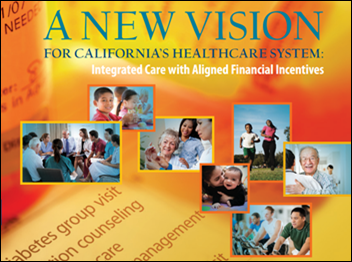 Health Affairs sheds light on a University of California report focusing on the success California has seen with its 67 ACOs (more than any other state in the country). The authors also highlight the EHR functionality challenges such organizations face in reaching the state's goal of covering 60 percent of the population by 2022: "[C]reating integrated systems of care is difficult work requiring considerable resource investments (the cost of integration) in increasing EHR functionality, workflow redesign, and developing partnerships with others."
Xerox Healthcare polls 35 C-level hospital executives at its Midas+ Annual Symposium to get their perspective on the importance of population health management. An overwhelming majority (80 percent) agree that it's absolutely necessary as the U.S. shifts to more value-based reimbursement and delivery models. Over 65 percent are confident their organizations will begin delivering fully-scaled population health management programs within the next five years. Sixteen percent report their organizations are already doing so. The top five drivers noted by respondents included:
Improved health outcomes.
Improved patient relationships and experiences.
Cost containment.
Increased revenue opportunity.
Brand and competition with others in market.
---
Other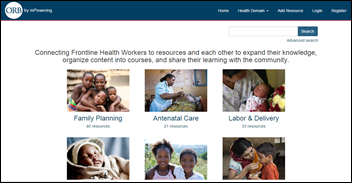 A USAID-backed partnership called MPowering Frontline Health Workers releases a free online library of job aids and training resources for global frontline health workers. The first-of-its-kind library is intended to help low-resource health workers find reliable health information in a single place.
---
Sponsor Updates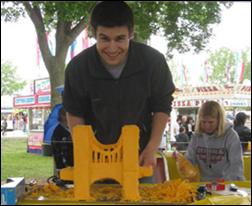 Nordic profiles practice director and cheese carver Joey Vosters, who says he'll carve the company's logo for the next work party if Nordic will get him a 45-pound block of cheese. Perhaps he'll show off his skills at the meetup Nordic has scheduled tonight for Houston-area consultants and candidates.
PerfectServe is named one of Entrepreneur's Brilliant 100 companies.
---
Contacts
Jennifer,  Mr. H, Lorre, Dr. Jayne, Dr. Gregg, Lt. Dan
More news: HIStalk, HIStalk Connect.
Get HIStalk Practice  updates.
Contact us online.