Top News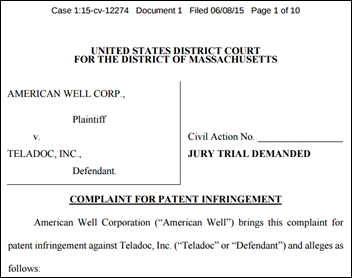 American Well files a complaint for patent infringement against Teladoc, calling out Teladoc's telehealth service offering for relying on American Well technology. According to the complaint, Teladoc was denied the right to obtain a license to American Well's patents, yet continued using American Well's technology to develop and sell its system. Teladoc seems to be in the midst of appealing that decision. American Well is seeking a jury trial to resolve the matter, and ultimately hopes to prohibit Teladoc from offering its services.
---
Webinars


June 9 (Tuesday) 11:30 ET. "Successful HIEs DO Exist: Best Practices for Care Coordination." Sponsored by Medicity. Presenters: Dan Paoletti, CEO, Ohio Health Information Partnership; Brian Ahier, director of standards and government affairs, Medicity. Not all HIEs are dead – some, like Ohio's CliniSync HIE, are evolving and forging a new path to successful care coordination. Brian Ahier will explain how HIEs can help providers move to value-based care models, emphasizing Meaningful Use Stage 3 and FHIR. Dan Paoletti will provide best practices in describing CliniSync's journey to success in serving 6,000 primary care physicians, 141 hospitals, and and 290 long-term and post-acute care facilities. Attendees will learn how to use a phased approach, establish client champions, help providers meet MU Stage 2, create a provider email directory, deliver care coordination tools, and drive continued ROI.
---
Tweet Chat
Crohn's patient and advocate Carly Medosch (@CarlyRM) will host the next #HIStalking tweet chat Thursday, June 11 at 1pm ET. You can brush up on her background here. Stay tuned for chat topics.
---
Acquisitions, Funding, Business, and Stock

Medical device company Vasomedical acquires NetWolves, a managed network services company, for $18 million. The acquisition will serve as the foundation of Vasomedical's new healthcare IT business, which will cater to the diagnostic imaging, telehealth, and connected care markets.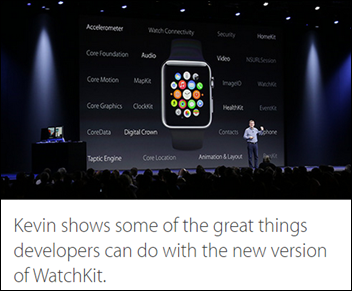 Apple unveils a new software developers kit for Apple Watch apps at its Worldwide Developers Conference. The kit will enable apps to run directly on the watch instead of from a phone, and will give developers access to more watch functions, including sensors, which will be a boon to folks working on health and fitness apps.
JPMorgan Chase employees volunteer to give up voicemail, which the company provided at $10 per person per month, for an annual total savings of $3.2 million. The company follows in Coca-Cola's footsteps, which axed a comparably insignificant $100,000 worth of voicemail services last year.
---
People

The AMA names Pennsylvania-based orthopedic hand surgeon Andrew Gurman, MD president-elect at its annual meeting. He'll take over presidential duties next June.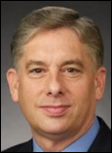 Ray Williams (International Council for Quality Care) joins Brown & Toland Physicians (CA) as COO.
---
Telemedicine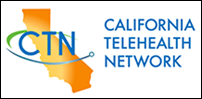 The California Telehealth Network entreats stakeholders to show their support for the FCC's plan to extend subsidies for broadband services for low-income households. CTN President and CEO Eric Brown explains that support for the plan will ensure that "low-income households that are without broadband are not left behind in their ability to access to their medical records and patient portal information via broadband." Signatures are due June 9.
MyIdealDoctor partners with Zest Health to offer its telemedicine services from within Zest Health's member-based healthcare navigation app. MyIdealDoctor will also integrate elements from Zest Health's technology into its mobile platform.
---
Announcements and Implementations
Bizmatics launches a mobile app for its PrognoCIS patient portal.
Surescripts extends its CompletEPA electronic prior authorization service to eClinicalWorks users, adding 340,000 providers to its e-prescribing network.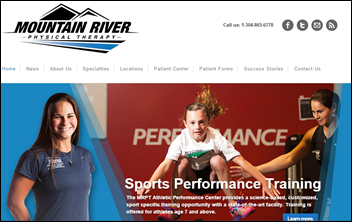 Mountain River Physical Therapy (WV) implements Clinicient's PracticeInsight EHR and billing software. Fun fact: MRPT Sports Performance Coach Allison Burner, a volleyball and track and field champion, has been invited to compete on NBC's American Ninja Warrior. 
---
Government and Politics
The final CMS rule on Medicare ACOs (a whopping 592 pages) requires them to outline how they'll use technology such as telemedicine and HIEs to coordinate care. The organizations must also outline plans for collaborating with post-acute and long-term care providers, and set targets such as projected dates for establishing electronic quality reporting.
EPs who didn't successfully participate in the 2014 Medicare EHR Incentive Program have until July 1 to apply to CMS for a hardship exception in order to avoid a 2-percent cut in Medicare payments beginning in 2016.
Rep. Tim Murphy (R-PA) and Rep. Eddie Bernice Johnson (D-TX) reintroduce the Helping Families in Mental Health Crisis Act. First introduced in 2013, the new bill aims to improve access, ensure a qualified workforce, drive evidence-based care, and provide alternatives to institutionalization. It also contains the behavioral health IT legislation that amends and extends the Meaningful Use program to include additional behavioral health practitioners and facilities.
---
Research and Innovation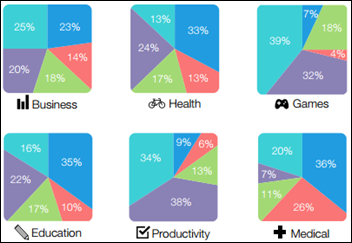 Apple's WatchKit announcement is in perfect sync with a new report from ACT, The App Association, which finds that 40 percent of the top 400 apps in Apple's App Store integrate with the watch. Health apps, followed by weather and finance, were found to be the top categories for integration.
Intel and the European-based Teratec consortium collaborate to develop a big data lab outside of Paris that will focus on personalized healthcare, smart cities, and precision agriculture. Lab projects will speed up research initiatives, develop proof of concepts, and promote real-world trials with an eye to full-scale deployments.
Fortune covers poll results from physician social network Sermo, which show that a majority of respondents (66 percent) are reluctant to share health data with their patients. The results put an interesting spin on the debate around vendor information blocking, essentially begging the question, "What good is interoperability if physicians themselves don't want to share data with patients?" OpenNotes Co-Director Tom Delbanco, MD isn't surprised by the results, noting that physicians are historically afraid of change, hesitant to take on more work, and potentially embarrassed by the quality (and veracity) of their notes.
---
Other

China-based hackers breach the US federal government's personnel system and steal the information of up to 4 million current and former federal employees in a just-announced December 2014 incident. Investigators say the cybercriminals, who may be working for the Chinese government, are likely the same ones who recently breached health insurers Anthem and Premera Blue Cross.
An AMA Council on Medical Education report asks the association to establish national guidelines and screening methods to help physicians determine when they should retire. The report also notes the number of U.S. physicians aged 65 and older has quadrupled since 1975 to 240,000 — one-fourth of all U.S. doctors. Seems like a diagnostic and screening app could be developed and even tied into AMA membership renewal at certain ages.
Athenahealth CEO Jonathan Bush confesses in the Harvard Business Review that he's not a fan of the Triple Aim, instead choosing to focus his company's keystone habits and corresponding metrics on voluntary turnover. Bush argues that physicians should make patient access – quick, easy appointments – their keystone habit of choice. I tend to agree with him, given that there's a two- to three-week wait for new patient appointments at my new PCP. He backs up his argument with the following:
"When provider organizations make it a habit of opening their schedules and committing to same-week-or-sooner appointments, other good things can happen. Appointment types can be simplified and streamlined, driving other opportunities for process improvement and efficiency. Care is more likely to be directed as appropriate to lower-cost providers and nurse practitioners or even to virtual consults, cutting costs and eliminating unnecessary care. And, most important, physicians can be freed up to see the sickest patients when they need to be seen."
---
Contacts
Jennifer,  Mr. H, Lorre, Dr. Jayne, Dr. Gregg, Lt. Dan
More news: HIStalk, HIStalk Connect.
Get HIStalk Practice  updates.
Contact us online.