Top News
Results from an Arkansas Medical Society survey paint a grim picture of physician preparedness for the switch to ICD-10 on October 1. Of 95 clinics surveyed, only 16 percent are prepared to implement the classification set today, while 30 percent firmly believe they won't be ready by October. AMS Executive Vice President David Wroten has made no secret of his frustration with the switch: "It's not going to save the health care system one penny. It's not going to improve health care services one iota. There's no benefit to the patient. There's not benefit to the institution. The only benefit this is for are researchers and number-crunchers, yet we're the ones having to pay for it." Wroten and his colleagues are in favor of a one- to two-year grace period where providers would not be penalized if they haven't made the switch.
---
Tweet Chat

Today's #HIStalking tweet chat, hosted by Carly Medosch (@CarlyRM), was fun and informative. My favorite tweet came from @MayoInnovation in response to Q4: What's a surefire way for the healthcare system to make you want to disengage? Check out the recap here. 
---
Acquisitions, Funding, Business, and Stock

Healthcare business process outsourcing company MiraMed acquires Plexus Management Group, a consulting and PM business, and Plexus Information Systems, an anesthesia information management systems vendor, for an undisclosed sum. MiraMed anticipates the businesses will complement its Anesthesia Business Consultants subsidiary.
Forbes takes a look at companies poised to make a big splash in healthcare over the next 12 to 18 months, noting that Walmart is poised to have a disruptive impact in primary care thanks to its attempts to accelerate low-cost consumerization of care.
---
People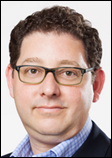 Perry Wallack (Cornerstone OnDemand) joins the Kareo Board of Directors.
---
Announcements and Implementations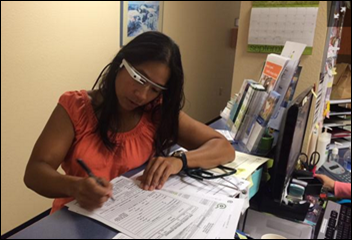 Multispecialty medical group ABQ Health Partners (NM) commits to a second pilot with Augmedix, the Stanford startup that utilizes the Google Glass platform to populate EHRs with data captured from real-time streaming of physician visits. An initial pilot last year with five physicians found that the technology saved each two hours a day.
---
Telemedicine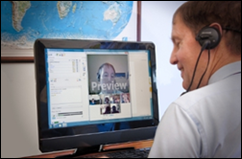 Brain Injury Services of SWVA will use a grant from Wounded Warrior Project to establish the Community Living Connection (CLiC) telemedicine program for veterans with traumatic brain injury. CLiC for Vets will combine cognitive rehabilitative exercises with practical skills, and offer information on available benefits and resources to advance personal goals and reintegration into the community.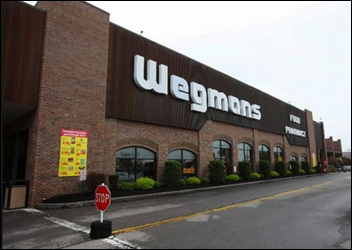 Buffalo, NY-based Wegmans grocery story begins a telemedicine pilot project in four stores that will give shoppers access to an iPad to visit with physicians and psychologists when they have questions the pharmacist can't answer. Clinical expertise will be provided by Doctor on Demand.
---
Research and Innovation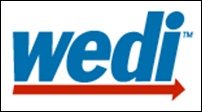 WEDI goes live with its latest ICD-10 survey in an effort to gauge progress made by health plans, providers, and clearinghouses since its last poll in February.
Prescriptions for a medication regimen to reduce strokes and heart attacks in diabetic patients increased by 40 percent after community health clinics implemented Kaiser Permanente's ALL quality improvement protocol. The study clinics shared an EHR through nonprofit OCHIN, which added alerts to notify physicians when patients met thresholds to receive medications, and shortcuts to expedite ordering the medications.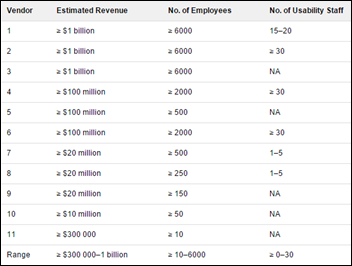 Bad news for physician workflow and patient safety: A usability study of 11 EHR vendors finds that three had no user-centered design teams, while only four had "basic" user-centered processes. I'm baffled by the fact that multi-billion-dollar companies haven't ponied up salaries for this type of expertise.
---
Other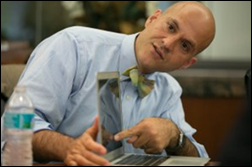 The Palm Beach Post highlights the success physicians have seen thus far as part of Aledade's ACO network, including a five-fold increase in vaccine administration thanks to increased patient engagement via patient portals. Aledade CEO Farzad Mostashari, MD also noted an increase in e-prescribing, with the caveat that technology can only do so much when it comes to transforming healthcare. He believes changing payment models and smarter incentives will really be what changes the game.
Thomas Ellis, MD CMIO of ECU Physicians (SC) brushes off the bad vibes of recent op/ed EHR diatribes from Washington Post columnist Charles Krauthammer, telling consumers:
"We are on the cusp of creating a system that places information directly in front of the provider to allow for better decisions, better communication and ultimately better outcomes for everyone. Providers want this to work and I see more of them engaging in the process as they see the potential. Patients, don't worry about your provider leaving the medical field because of electronic health records. Instead, be a part of the process, be a part of your health and help providers help you. Sign up for your provider's patient portal and become more engaged. Providers, keep asking for improvements, share ideas and engage in making the electronic record more user friendly."
---
Sponsor Updates
E-MDs customer Orlando Heart Specialists (FL) is chosen as one of five sites to pilot the American College of Cardiology SMARTCare ischemic heart disease treatment options program.
PerfectServe client Orange Coast Memorial Medical Center is featured on the American Medical Group Association's premiere of online news program High Performing Health.
Leidos Health Vice President and Health Information Privacy and Security Officer Sean Murphy will speak on a panel cybersecurity in healthcare panel at the iHT2 Summit June 16-17 in Washington, D.C.
---
Contacts
Jennifer,  Mr. H, Lorre, Dr. Jayne, Dr. Gregg, Lt. Dan
More news: HIStalk, HIStalk Connect.
Get HIStalk Practice  updates.
Contact us online.