Top News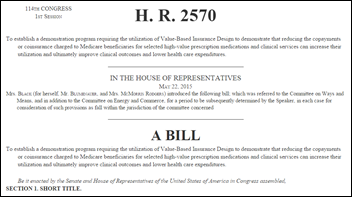 The House approves Bill H.R. 2570, which includes a clause that patient visits to ambulatory surgical centers will no longer be treated as patient encounters under the Meaningful Use program, and that physicians won't be penalized for failing to fulfill MU requirements for those visits. The clause ends three years after a facility's EHR is certified under the program.
---
Webinars
June 30 (Tuesday) 11:00 ET. "Value Based Reimbursement – Leveraging Data to Build a Successful Risk-based Strategy." Sponsored by McKesson. Presenters: Michael Udwin, MD, executive director of physician engagement, McKesson; Jeb Dunkelberger, executive director of corporate partnerships, McKesson. Healthcare organizations are using empowered physician leadership and credible performance analysis to identify populations, stratify risk, drive physician engagement, and expose opportunities for optimized care. Attendees will learn best practices in laying a foundation for developing a successful risk-based strategy.
---
Acquisitions, Funding, Business, and Stock

Sikka Software raises $10.5 million in Series C funding led by OrbiMed, with participation from Sierra Ventures and ATA Ventures, both previous investors. The company, which specializes in cloud-based technologies for the hearing, vision, dental, and veterinary markets, will use the investment to ramp up sales and marketing initiatives.
---
Announcements and Implementations
Practice Fusion optimizes its EHR for Android- and iOS-based tablets.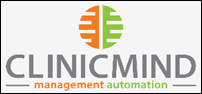 ClinicMind introduces revenue cycle management software for mental healthcare practices.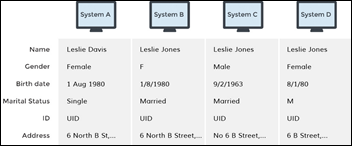 PokitDok introduces an identity management system designed to identify, map, match, and merge patient data for more personalized care. The HL7-compliant API is compatible with a variety of EHRs including Greenway Health, Athenahealth, Allscripts, DrChrono, and OpenEpic.
---
Research and Innovation
An AHIMA, eHealth Initiative, and Greenway Health study on ICD-10 preparedness finds that the majority of respondents have been preparing for the transition, yet still lag behind in terms of internal and external testing. Physician practices have fallen far behind their hospital counterparts in overall prep work. Top physician challenges include clinical workflow and productivity, vendor readiness, competing healthcare IT priorities, lack of testing, and timelines.
A team from MIT develops a USB-powered mobile stethoscope and companion smartphone app to offer health workers a cost-effective way to diagnose lung disease.  The team will use its $100,000 prize from last month's Vodafone's Wireless Innovation Project to field test the device.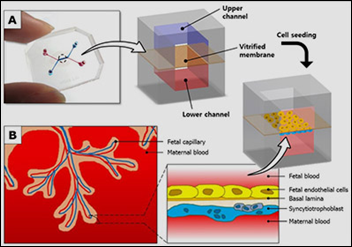 NIH researchers develop a "placenta-on-a-chip" to study the structure and function of the placenta, and model the transfer of nutrients from mother to baby. Researchers hope the new biomedical device will enhance studies of placental processes and disorders.
---
Telemedicine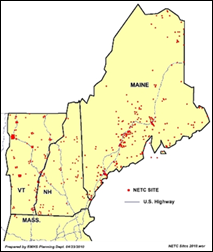 The New England Telehealth Consortium connects its 300th facility, Sebasticook Family Doctors (ME), to the network. The consortium launched in 2007 after receiving a $24.6 million grant from the FCC's Rural Health Care Pilot Program, and anticipates connecting an additional 25 facilities in the near future.
---
Government and Politics

The House Appropriations Committee votes to approve a fiscal year 2016 spending bill, giving ONC just $60 million and eliminating AHRQ funding altogether, prompting industry outcry from several organizations and a #SaveAHRQ Twitter campaign. The bill would also slash mandatory funding for patient-centered outcomes research by $100 million and cut funding for the Center for Medicare and Medicaid Innovation by $6.2 billion. (I can't help but notice that October 1 – the start of the federal government's fiscal year – is a popular date in healthcare these days. Dare I mention it's also the day on which I consistently turn a year older?)
---
Other
Humana and the American Diabetes Association collaborate to develop an educational, evidence-based diabetes curriculum for consumers in the hopes of slowing the disease's progression. Included in the materials will be digital tools, support groups, and peer-to-peer services.

Fresh off a new funding round of $30 million, Aledade CEO Farzad Mostashari, MD, sporting a spiffy new headshot, tweets (and keynotes) from the ACO Summit in Washington, D.C. I'd love to hear from an attendee or two as to how worthwhile the event was. Registration rates ranged between $1,200 and $1,800, which would make me take a long, hard look at the bang I'd likely get for my buck.
---
Contacts
Jennifer,  Mr. H, Lorre, Dr. Jayne, Dr. Gregg, Lt. Dan
More news: HIStalk, HIStalk Connect.
Get HIStalk Practice  updates.
Contact us online.
Become a sponsor.