Top News
MDLive secures a $50 million growth equity investment from Bedford Funding just weeks after expanding its partnership with Walgreens into three additional states. The company plans to use the new funds to "expand its acquisition strategy" in hopes of becoming a fully integrated virtual health system, suggesting there may be some telemedicine market consolidation in the very near future.
---
HIStalk Practice Announcements and Requests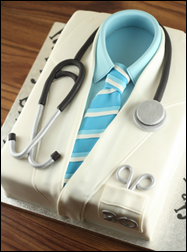 This month marks HIStalk's 12th birthday! (HIStalk Practice got off the ground in 2007, while HIStalk Connect launched in 2010.) Kudos to Mr. H for starting and continuing to diligently cover the healthcare IT industry in such a unique and fun way. Feel free to send him good vibes and iTunes gift cards to feed his eclectic musical tastes.
Reading: Cloud Atlas by David Mitchell – just one of the tomes I scored at my public library's cash-and-carry book sale. I also managed to snag two of my all-time favorites – The Devil in the White City by Erik Larson and Mists of Avalon by Marion Zimmer Bradley – both of which I promptly shared with a fellow book lover. I can't bear to keep good reads to myself. Let me know your favorites in the comments below and I'll try to add them to my summer reading list.
---
Webinars
June 30 (Tuesday) 11:00 ET. "Value Based Reimbursement – Leveraging Data to Build a Successful Risk-based Strategy." Sponsored by McKesson. Presenters: Michael Udwin, MD, executive director of physician engagement, McKesson; Jeb Dunkelberger, executive director of corporate partnerships, McKesson. Healthcare organizations are using empowered physician leadership and credible performance analysis to identify populations, stratify risk, drive physician engagement, and expose opportunities for optimized care. Attendees will learn best practices in laying a foundation for developing a successful risk-based strategy.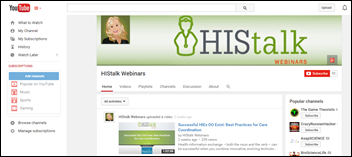 HIStalk is running a summer special on both produced and promoted webinars. Sign up by July 31 and get a sizeable discount. Contact Lorre. We get good turnout — especially when companies take our advice about content, title, and presentation – and the ones we produce keep getting hundreds of views well after the fact from our YouTube channel. The record is held by the one Vince and Frank did on the Cerner takeover of Siemens, which has been viewed over 5,000 times. Talk about bang for your buck.
---
Announcements and Implementations

Pulse Systems offers e-prescribing for controlled substances through its PulseRx 5.0 medication management system within the Pulse Complete EHR.

CVS Health announces affiliations with Millennium Physician Group (FL), Mount Kisco Medical Group (NY), Bryan Health Connect (NE), and Sutter Health (CA). In making the announcement, CVS, which is on Epic, emphasized the role EHRs and information systems will play in plans to develop health and wellness, and coordinated care programs with the four organizations.

IBM and Box announce a partnership that will enable Box customers to store their data in IBM's cloud, among a number of other benefits that will touch enterprise analytics, security, social, and cloud technologies.
Michigan Health Information Network Shared Services, Texas Health Services Authority, Caremerge, and T-System join the CommonWell Health Alliance.
---
Acquisitions, Funding, Business, and Stock

Heal, which offers $99 physician house calls in Los Angeles and  San Francisco, raises $5 million in funding for expansion. Heal is the only company I've seen in the news lately from the crop of startups that presented at the HIMSS15 Venture Forum. Smart pillbox startup TowerView Health won the forum's pitch competition, and is now in the midst of a six-month pilot with Independence Blue Cross and Penn Medicine.
Zen Medical announces plans to focus business development of its ZenCharts behavioral health EHR on the underserved addiction treatment center market. The Miami-based company, acquired by Sanomedics in May, signed two such facilities in Florida earlier this month.
Xcite Health enlists the services of Health Connexions to help it further commercialize its EHR and PM systems for pediatric practices.
---
Government and Politics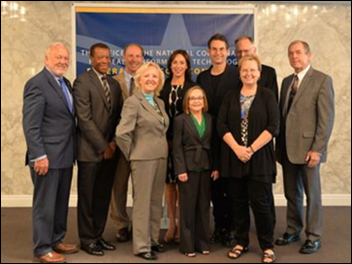 ONC bids a fond farewell to departing volunteer Health IT Standards Committee members including John Derr, C. Martin Harris, Liz Johnson, Dixie Baker, Anne Castro, and David McCallie.
---
Telemedicine

MyTelemedicine.com announces a July 1 launch of its virtual house-call service. The Texas-based startup will offer direct-to-consumer physician consultations, a white-label service for physicians who want to offer remote consults to their patients, and a telemedicine platform that can be branded by any healthcare practice. President and CEO Rey Colon was co-founder of AmeriDoc, which was acquired by Teladoc in 2014.

ClairVista launches a mobile telehealth tablet that connects to medical devices for remote monitoring and alerts.
Tractica predicts that telehealth video consults will increase globally to 158.4 million per year by 2020 – a significant jump from the 19.7 million consults conducted in 2014. I wouldn't be surprised if that prediction ends up being a little low, given the regularity with which telemedicine companies are announcing investments and IPOs, not to mention increasingly friendly interstate licensure, regulatory, and reimbursement policies in the U.S.
---
Research and Innovation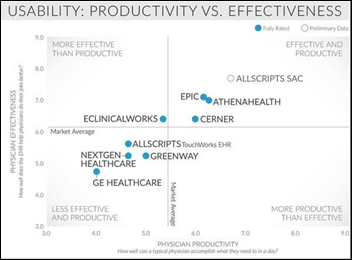 KLAS releases its latest report on ambulatory EHR usability.

A new report finds that healthcare is second only to government agencies when it comes to protecting data from hackers. A whopping 80 percent of healthcare applications exhibit cryptographic issues such as weak algorithms, while 43 percent of vulnerabilities are remediated by healthcare organizations.
---
People


Huron Consulting appoints Lynn Schneider Grennan (University of Arizona Health Network) and Linda Generotti (Siemens Healthcare) managing directors of its healthcare practice, focusing on physician practices and clinical operations, respectively.
---
Other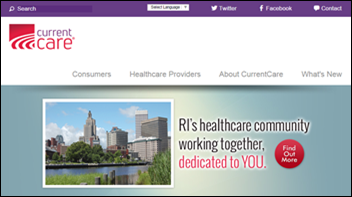 The local paper observes that less than 15 percent of Rhode Island's physicians use the state's CurrentCare HIE, which cost $25 million in federal money plus the state's cost. A representative from the state medical society says, "First, not every physician has a computer that they use for EHRs. Second, some of those who do have a system that isn't CurrentCare compatible as of right now, but hopefully will be. There have been some proprietary issues."
---
Sponsor Updates
Atlanta public radio highlights Clockwise.MD in "Local App Reduces Time Spent in Urgent Care Waiting Rooms."
Culbert Healthcare Solutions offers tips for "Allscripts Upgrade Services."
---
Contacts
Jennifer,  Mr. H, Lorre, Dr. Jayne, Dr. Gregg, Lt. Dan
More news: HIStalk, HIStalk Connect.
Get HIStalk Practice  updates.
Contact us online.
Become a sponsor.