Top News
R.I.P. King v. Burwell: In a 6-3 ruling, the Supreme Court votes to uphold the federal subsidies that assist nearly 6.4 million people pay for health plans purchased on state and federal exchanges under the Affordable Care Act. A range of healthcare associations, including the AMA and AAP, voiced their support for the decision. As @Drkaty tweeted earlier this morning, "#SCOTUS settles the dust on #ObamaCare. Law stands as is. Time to move on to make things work even better & improve quality care."
---
Webinars
June 30 (Tuesday) 11:00 ET. "Value Based Reimbursement – Leveraging Data to Build a Successful Risk-based Strategy." Sponsored by McKesson. Presenters: Michael Udwin, MD, executive director of physician engagement, McKesson; Jeb Dunkelberger, executive director of corporate partnerships, McKesson. Healthcare organizations are using empowered physician leadership and credible performance analysis to identify populations, stratify risk, drive physician engagement, and expose opportunities for optimized care. Attendees will learn best practices in laying a foundation for developing a successful risk-based strategy.
HIStalk is running a summer special on both produced and promoted webinars. Sign up by July 31 and get a sizeable discount. Contact Lorre. We get good turnout — especially when companies take our advice about content, title, and presentation – and the ones we produce keep getting hundreds of views well after the fact from our YouTube channel.
---
Acquisitions, Funding, Business, and Stock

Healthcare database vendor Definitive Healthcare moves to larger office space in Natick, MA, its second such relocation in three years. The company announced an investment round from Spectrum Equity earlier this year.

Theranos announces expansion of its low-cost lab-testing services to Mexico. The Mexico-based Carlos Slim Foundation, which operates healthcare service centers focused on prevention, will partnering with Theranos to make the tests widely accessible.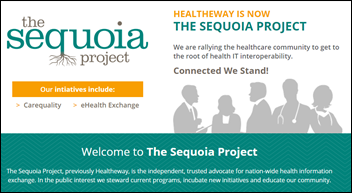 Healtheway, the nonprofit that supports the eHealth Exchange HIE and Carequality interoperability collaborative, rebrands to The Sequoia Project in an effort to more accurately reflect its expanded capabilities.
---
Announcements and Implementations
Hamilton Medical Consultants selects the Diagnotes clinical communication system for use by its 13 staff at five facilities in Central Indiana.

The American Optometric Association announces that six EHR vendors – Eyecare Advantage from Compulink Business Systems, MaximEyes from First Insight, RevolutionEHR from Health Innovation Technologies, Eyefinity EHR, Crystal Practice Management, and Practice Director EHR from Williams Group – will submit anonymous patient diagnosis, disease, and outcomes data to its Measures and Outcomes Registry for Eyecare.
---
People
Geordan "Geordie" Chester (NexJ) joins Privacy Analytics as vice president of professional services.

CSG Government Solutions promotes Rosanne Mahaney to director of its Health Information Exchange Center of Excellence.
---
Telemedicine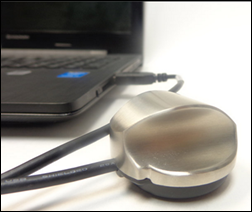 AMD Global Telemedicine adds universal HL7 integration and an interactive stethoscope to its AGNES telemedicine platform.
---
Research and Innovation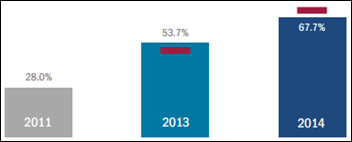 A 2014 Oregon Health Authority Performance Report finds that EHR adoption by EPs in the "Alis volat propriis" state has consistently increased, though ultimately falling short of its 72 percent goal.
---
Other
Google Genomics partners with the Broad Institute to offer the biomedical research organization's cloud-based DNA analysis software, typically used by researchers and healthcare businesses, as part of its cloud platform. The move is Google's latest effort to differentiate itself from genetic database competitors like Amazon and IBM.
---
Contacts
Jennifer,  Mr. H, Lorre, Dr. Jayne, Dr. Gregg, Lt. Dan
More news: HIStalk, HIStalk Connect.
Get HIStalk Practice  updates.
Contact us online.
Become a sponsor.