Top News
HealthTap partners with Quest Diagnostics to offer patient diagnostic testing services through HealthTap's virtual care platform. This type of partnership makes me wonder if and when low-cost lab testing company Theranos will jump into the telemedicine market.
---
Webinars
July 14 (Tuesday) noon ET. "What Health Care Can Learn from Silicon Valley." Sponsored by Athenahealth. Presenter: Ed Park, EVP/COO, Athenahealth. Ed will discuss how an open business structure and strong customer focus have helped fuel success among the most prominent tech companies and what health care can learn from their strategies.
Previous webinars are on the YouTube channel. Contact Lorre for webinar services including discounts for signing up by July 31.
---
Announcements and Implementations
Isabel Healthcare donates its diagnosis decision support tool to The Neighborhood Free Health Clinic (OH). The Web-based tool helps enables physicians to broaden their differential diagnosis and recognize a disease faster in order to treat it more effectively.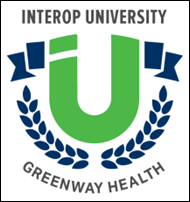 Greenway Health launches the Interoperability University to recruit and train employees to become interoperability experts in HL7, APIs, and emerging standards like FHIR. The six-week program offers mentorship shadowing, classroom and hands-on learning, and assessments.
---
Acquisitions, Funding, Business, and Stock

MRO, a protected health information disclosure services firm based in King of Prussia, PA, acquires medical record services companies AKCopy and AMRAS for an undisclosed sum.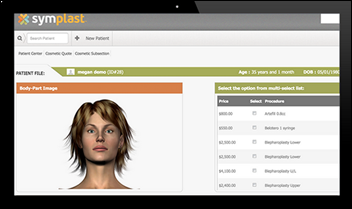 Shashi Kusuma, MD launches Symplast in Fort Lauderdale, FL to offer mobile PM and EHR software to plastic surgeons and med spa physicians.
Medical software firm Body1 enlists the services of market research and consulting company Health Connexions to help scale its digital Physician Finder System.
---
Research and Innovation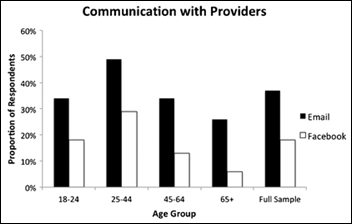 A survey of online retail pharmacy users finds that 57 percent of the 2,252 respondents would like to communicate with physicians via Facebook and email. A surprising 18 percent noted they already chat with their physician via the social network, while over a third already communicate via email. The findings may be skewed given the inherent Web savvy of the respondents, but they nevertheless illustrate the fact that social networks potentially have a huge part to play in Meaningful Use patient engagement criteria once vendors figure out privacy issues.
---
Telemedicine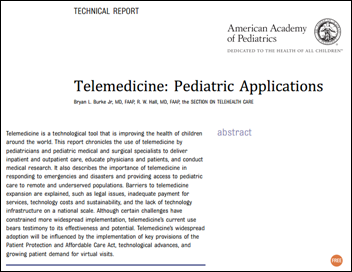 The American Academy of Pediatrics releases a 16-page report on telemedicine outlining use cases, benefits, and challenges, which include physician acceptance, usability, adequate training, and patient privacy concerns.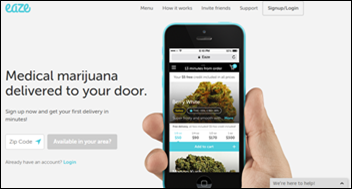 Medical marijuana delivery company Eaze launches the EazeMD app to offer medical marijuana assessments via virtual consults. Consumers also have the option to order prescribed amounts for home delivery. The San Francisco-based startup launched in and has raised $12.5 million in funding from DCM Ventures, Fresh VC, and, of course, Snoop Dogg (or is it Snoop Zion?).
---
Government and Politics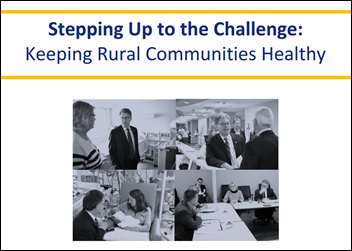 Senator Al Franken (D-MN) releases a report on rural healthcare in Minnesota. Franken calls for increased use of healthcare technology like EHRs and telemedicine, but also points out the adoption barriers many physicians face, such as lack of interoperability, poor broadband access, and reimbursement issues.
Xerox's Health Enterprise Medicaid Management Information Systems receives full federal certification in New Hampshire.
---
Other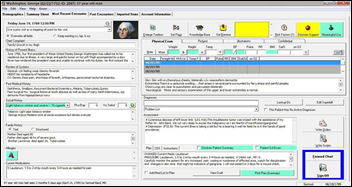 Just in time for the Fourth of July, Amazing Charts creates an EHR for President George Washington based on historical accounts from physicians, family members, and eyewitnesses. The snapshot of the 57 year-old's health documents his bouts with diphtheria, smallpox, dysentery, and tuberculosis, to name just a few of the ailments that ultimately contributed to his demise 10 years later.
Harvard Professor John Quelch calls out patient engagement for what it truly is –  "consumer enslavement." The hoops many consumers now have to jump through in order to acquire their own health data "is not consumer empowerment," he explains. "The consumer's time is being eaten up unnecessarily doing bureaucratic work. When there is cost pressure — and there's a lot of criticism about health care costs — the natural tendency is to shift work to the consumer." And here I was feeling "engaged" after spending 20 minutes this morning searching for and downloading my medical record from my former PCP to print out and hand deliver to my new PCP.
---
Contacts
Jennifer,  Mr. H, Lorre, Dr. Jayne, Dr. Gregg, Lt. Dan
More news: HIStalk, HIStalk Connect.
Get HIStalk Practice  updates.
Contact us online.
Become a sponsor.