Top News

Emdeon will acquire Altegra Health for $910 million. It will combine Altegra's risk adjustment and quality analytics with its Intelligent Healthcare Network-branded RCM and payment solutions. Emdeon's last big acquisition took place in November 2014, when it bought healthcare engagement and transparency company Change Healthcare for $135 million.
---
Webinars

July 14 (Tuesday) noon ET. "What Health Care Can Learn from Silicon Valley." Sponsored by Athenahealth. Presenter: Ed Park*, EVP/COO, Athenahealth. Ed will discuss how an open business structure and strong customer focus have helped fuel success among the most prominent tech companies and what health care can learn from their strategies.
Previous webinars are on the YouTube channel. Contact Lorre for webinar services including discounts for signing up by July 31.
* Thanks to the eagle-eyed readers who let me know yesterday that I had mistakenly posted Todd Park's photo instead of his brother's. Mr. H's punishment was swift – thankfully, raps on the knuckles from his editorial yardstick of shame were minimal. I'm happy to have readers that aren't afraid to keep me honest.
---
Tweet Chat


Don't miss the next #HIStalking tweet chat on July 16 at 1pm ET. Dave Chase (@chasedave) and Leonard Kish(@leonardkish), co-authors of "95 Theses for a New Health Ecosystem," will host. Stay tuned for discussion topics.
---
Announcements and Implementations
Puerto Rico-based Fajardo Imaging selects AbbaDox Rad cloud technologies from IDS, including EHR, RIS, and referring physician portal. The new suite of tools will no doubt help solo radiologist Diana Fernández-García, MD breathe a little easier
DataMotion launches a Web Services API program to offer easy integration of its Direct secure messaging and SecureMail services into third-party solutions.
Portland, OR-based health information network OCHIN selects Oregon HIE CareAccord as its provider of Direct secure messaging services.

XLNTBrain Sport offers subscribers of its sports concussion management technology the ability to send EHR-compatible reports on concussion history, recovery progress, and other relevant data to physicians.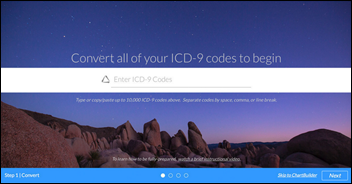 ICD-10 Charts offers physician practices a series of free training resources, including the ICD-10 Charts Training Academy and 4 Step ICD-10 Implementation Plan.
---
Acquisitions, Funding, Business, and Stock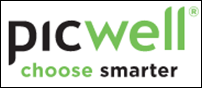 Healthcare analytics startup Picwell raises $4 million in a round of equity financing led by MassMutual Ventures. The Philadelphia-based company will use the funding to expand operations and ramp up its consumer-friendly health plan advisory tool.
CVS Health quits the US Chamber of Commerce over "revelations that the chamber and its foreign affiliates were undertaking a global lobbying campaign against antismoking laws." CVS ceased selling tobacco products in its stores last year. The chamber finds itself in a pickle, given that four healthcare companies serve on its board – all with antismoking programs.
---
Research and Innovation
A Manhattan Research study finds Epocrates to be the top clinical app on smartphone or tablet among the 3,000-plus US physicians surveyed, who also noted they are now spending over three hours daily on EHR documentation.
---
People

Ellen Purdy (Markel Corp.) joins Office Practicum as CFO.
---
Telemedicine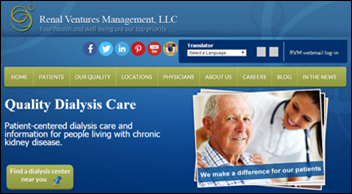 Renal Ventures Management selects telemedicine technology from Authentidate for remote monitoring of certain dialysis patients. The dialysis services provider will begin rolling out the software in the third quarter of 2015 and will incorporate it into its RV CARE program, which aims to improve clinical outcomes within the first 120 days of dialysis treatment.
Delaware Gov. Jack Markell signs legislation into law requiring payers to reimburse physicians for telemedicine services at the same rate as for in-person visits. The law, which will go into effect in six months, is designed to help alleviate the state's shortage of specialists trained in the treatment of neurological disorders like Parkinson's disease.
---
Other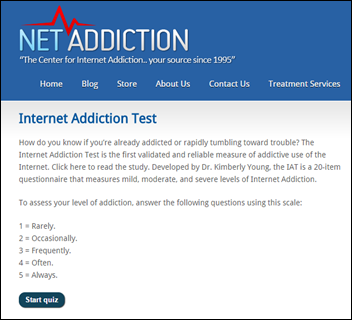 Windsor, Ontario-based Hotel-Dieu Grace Healthcare invites prospective patients to take a 20-question Internet addiction survey (online, of course) to help them determine if the clinic's 21-day treatment program is their next best step. While not yet formally classified as a mental health disorder, HDGH Counselor Shawn Rumble explains that, "We're not going to wait for the industry to catch up to come to a common consensus on whether Internet addiction is real."
---
Contacts
Jennifer,  Mr. H, Lorre, Dr. Jayne, Dr. Gregg, Lt. Dan
More news: HIStalk, HIStalk Connect.
Get HIStalk Practice  updates.
Contact us online.
Become a sponsor.