Top News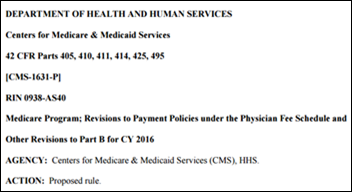 CMS releases its proposed Physician Fee Schedule for 2016, its first since the repeal of the Sustainable Growth Rate through the Medicare Access and CHIP Reauthorization Act of 2015. At 800-plus pages, the draft contains a number of items relating to healthcare IT, including:
Potential expansion of Medicare's comprehensive primary care initiative, which is intended to boost primary care with technology, and to reward physicians more with value-based payments.
The ability of rural health clinics and qualified health centers to use the new chronic care management code, provided they use current, certified EHRs and are available to patients via secure messaging.
Payment for some in-home telemedicine services related to end-stage renal disease counseling, and unique cases of prolonged observation.
---
Webinars

July 14 (Tuesday) noon ET. "What Health Care Can Learn from Silicon Valley." Sponsored by Athenahealth. Presenter: Ed Park, EVP/COO, Athenahealth. Ed will discuss how an open business structure and strong customer focus have helped fuel success among the most prominent tech companies and what health care can learn from their strategies.
July 22 (Wednesday) 1:00 ET. "Achieve Your Quality Objectives Before 2018." Sponsored by CitiusTech. Presenters: Jeffrey Springer, VP of product management, CitiusTech; Dennis Swarup, VP of corporate development, CitiusTech. The presenters will address best practices for building and managing CQMs and reports, especially as their complexity increases over time. They will also cover quality improvement initiatives that can help healthcare systems simplify their journey to value-based care. The webinar will conclude with an overview of how CitiusTech's hosted BI-Clinical analytics platform, which supports over 600 regulatory and disease-specific CQMs, supports clients in their CQM strategies.
Previous webinars are on the YouTube channel. Contact Lorre for webinar services including discounts for signing up by July 31.
---
Tweet Chat


Don't miss the next #HIStalking tweet chat on July 16 at 1pm ET. Dave Chase (@chasedave) and Leonard Kish (@leonardkish), co-authors of "95 Theses for a New Health Ecosystem," will host. Stay tuned for discussion topics.
---
Announcements and Implementations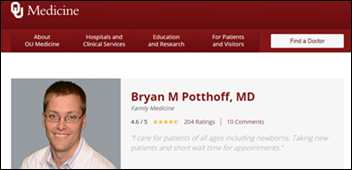 OU Physicians, Oklahoma's largest physicians group, posts patient satisfaction survey rates on its website in an effort to promote transparency and accountability. "We're proud of the care we deliver and we want patients to see what their peers are saying about our providers, whether that feedback is positive or negative," explains CEO Brian Maddy.
Triarq Health will integrate TransFirst's electronic payment processing technology into its gloStream EHR.
---
Telemedicine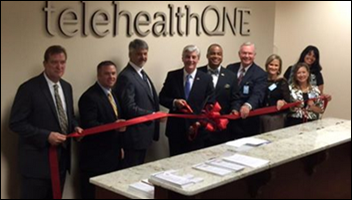 Mississippi Governor Phil Bryant officially welcomes TelehealthOne, the state's first and only telemedicine business, to Madison County during a ribbon-cutting ceremony. The company, which helped local Mosby's drug store become the first private pharmacy to offer telemedicine services, anticipates creating 40 jobs over the next 12 months.
Fruit Street Health receives an undisclosed amount of seed funding from unnamed physicians and angel investors, bringing its total funding to $1.7 million since it launched just over a year ago. The company made news earlier this summer when it partnered with Validic to integrate data from 175 wearable devices and apps into its telehealth and wellness software.
---
People

Bert Miuccio (Transport for Christ) joins HealthTeamWorks as CEO. Former CEO Marjie Harbrecht, MD has taken on the role of chief medical and innovation officer.


Harbin Clinic (GA) promotes Marc Dean, MD to assistant medical director of clinical informatics; and Kelly Mayfield, MD to assistant director of medical malpractice, risk management & compliance.
---
Government and Politics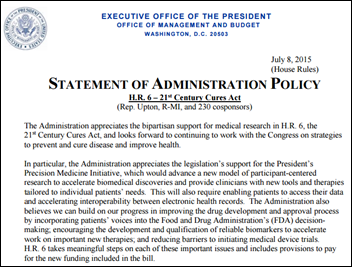 The White House voices its approval of the 21st Century Cures Act bill making its way through Congress, specifically pointing out the roll its Precision Medicine Initiative will play in advancing care. The administration subtly adds that the initiative's success will "require enabling patients to access their data and accelerating interoperability between electronic health records."
---
Research and Innovation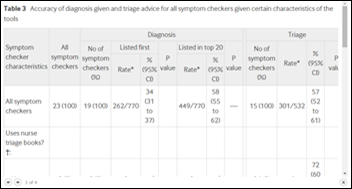 Harvard researchers put 23 online symptom checkers to the test, finding that the different software algorithms listed the correct diagnosis first in 34 percent of cases, and provided accurate triage advice in 58 percent of cases. Researchers also found that tools with the most accurate diagnoses (Isabel, iTriage, Mayo Clinic, and Symcat) were not among those that did the best job of recommending appropriate levels of care.
---
Other

ESPN reporter Adam Schefter tweets images of NFL player Jason Pierre-Paul's medical records alongside the news he had his right finger amputated, prompting cries of HIPAA violations from patient privacy watchdogs. Sports Illustrated legal analyst Michael McCann quickly tweeted in, noting that an employee of Jackson Memorial Hospital – not ESPN – would likely face the HIPAA police.
---
Contacts
Jennifer,  Mr. H, Lorre, Dr. Jayne, Dr. Gregg, Lt. Dan
More news: HIStalk, HIStalk Connect.
Get HIStalk Practice  updates.
Contact us online.
Become a sponsor.