Top News
The House passes the 21st Century Cures Act in a 344-77 vote. Though the bipartisan bill has gained the support of hundreds of health groups, it has yet to fully win the hearts and minds of the AMA, which has expressed continued discontent with its interoperability section, which "would refocus national efforts on making systems interoperable and holding individuals responsible for blocking or otherwise inhibiting the flow of patient information throughout our healthcare system."
---
Webinars
July 14 (Tuesday) noon ET. "What Health Care Can Learn from Silicon Valley." Sponsored by Athenahealth. Presenter: Ed Park, EVP/COO, Athenahealth. Ed will discuss how an open business structure and strong customer focus have helped fuel success among the most prominent tech companies and what health care can learn from their strategies.
July 22 (Wednesday) 1:00 ET. "Achieve Your Quality Objectives Before 2018." Sponsored by CitiusTech. Presenters: Jeffrey Springer, VP of product management, CitiusTech; Dennis Swarup, VP of corporate development, CitiusTech. The presenters will address best practices for building and managing CQMs and reports, especially as their complexity increases over time. They will also cover quality improvement initiatives that can help healthcare systems simplify their journey to value-based care. The webinar will conclude with an overview of how CitiusTech's hosted BI-Clinical analytics platform, which supports over 600 regulatory and disease-specific CQMs, supports clients in their CQM strategies.
Previous webinars are on the YouTube channel. Contact Lorre for webinar services including discounts for signing up by July 31.
---
Tweet Chat


Don't miss the next #HIStalking tweet chat on July 16 at 1pm ET. Dave Chase (@chasedave) and Leonard Kish (@leonardkish), co-authors of "95 Theses for a New Health Ecosystem," will host. Check out discussion topics here.
---
Acquisitions, Funding, Business, and Stock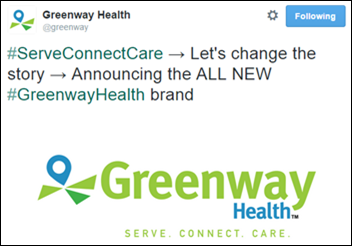 Greenway Health gives followers a sneak peek of its new brand.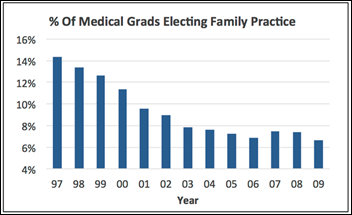 Forbes takes a look at the rising pay of primary care docs in the wake of an uptick in value-based payments and the tried-and-true law of supply and demand. While the percentage of medical grads electing family practice fell by half between 1997 and 2009, that number may soon be on a sluggish upswing thanks to the downstream financial gains primary care practices are now bringing to their health system overlords.
---
Announcements and Implementations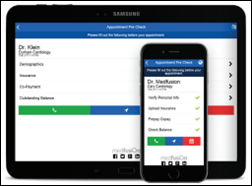 Medfusion launches a new patient payment and revenue management solution. Medfusion Pay includes a mobile pre-check app and online bill pay for patients, and payment processing dashboard and POS terminal for physicians.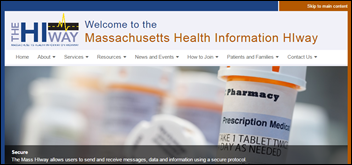 NextGen connects to the state of Massachusetts's three year-old Mass HIway HIE via its NextGen Share HISP solution. 
Online training company Relias Learning will offer ICD-10 educational courses from DecisionHealth via its Relias Learning Management System. The 70 courses are targeted to administrators, clinical staff, billers, and intake staff.
---
Telemedicine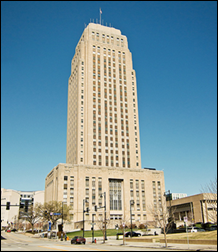 The City of Kansas City, MO partners with the Kansas City Health Care Trust, Blue Cross and Blue Shield of Kansas City, and Mosaic Life Care to install a telehealth kiosk for employees at City Hall. "It's an excellent way to make it easier on employees when they have minor illnesses or injuries, notes City Councilman John Sharp. "Not only is it convenient, but it is also affordable, with no copays or deductibles. Employees do not have to pay a thing to receive care."
---
People

KaZee promotes Michael "Mickey" Bourdeau to CEO. Former CEO and company founder Albert Woodard will become chairman of the board. 
---
Research and Innovation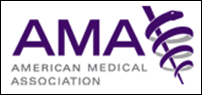 An AMA study finds that over 60 percent of physicians still work in small practices of 10 or fewer physicians, and that practice size did not change much between 2012 and 2014, despite healthcare delivery reforms. Other nuggets from the study include: physician practice ownership decreased from 53.2 percent to 50.8 percent, while hospital ownership of practices increased from 23.4 percent to 25.6 percent. Solo physician practices decreased from 18.4 percent to 17.1 percent.
---
Other
Houston-based cardiologist and Texas Medical Association President Tom Garcia, MD makes no bones about his lack of love for ICD-10, emphasizing the burden it will place on the 60-70 percent of TMA members that have not yet adopted EHRs. He also notes that some physicians believe it's an attempt by large corporations with strong lobbying clout to get access to patient information to obtain and then sell it. "These people are salivating to get this data," he says, "so they can mine this data to determine what is the best way to make money off the relationship between the doctor and the patient."
---
Contacts
Jennifer,  Mr. H, Lorre, Dr. Jayne, Dr. Gregg, Lt. Dan
More news: HIStalk, HIStalk Connect.
Get HIStalk Practice  updates.
Contact us online.
Become a sponsor.