Top News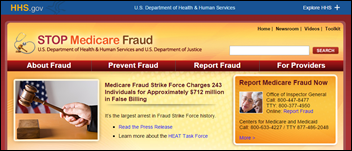 CMS announces that its Fraud Prevention System has helped it identify or prevent $820 million in inappropriate Medicare payments in its third year of use. The system, which uses predictive analytics to spot suspicious billing patterns and claims, was a driving force behind the recent HHS and DoJ crackdown on 243 individuals involved in false billings worth $723 million. "We are proving that in a modern healthcare system you can both fight fraud and avoid creating hassles for the vast majority of physicians who simply want to get paid for services rendered. The key is data," explains CMS Acting Administrator Andy Slavitt. "Very few investments have a 10:1 return on taxpayer money."
---
Webinars
July 22 (Wednesday) 1:00 ET. "Achieve Your Quality Objectives Before 2018." Sponsored by CitiusTech. Presenters: Jeffrey Springer, VP of product management, CitiusTech; Dennis Swarup, VP of corporate development, CitiusTech. The presenters will address best practices for building and managing CQMs and reports, especially as their complexity increases over time. They will also cover quality improvement initiatives that can help healthcare systems simplify their journey to value-based care. The webinar will conclude with an overview of how CitiusTech's hosted BI-Clinical analytics platform, which supports over 600 regulatory and disease-specific CQMs, supports clients in their CQM strategies.

Previous webinars are on the YouTube channel. Contact Lorre for webinar services including discounts for signing up by July 31.
---
Tweet Chat


Don't miss the next #HIStalking tweet chat on July 16 at 1pm ET. Dave Chase (@chasedave) and Leonard Kish (@leonardkish), co-authors of "95 Theses for a New Health Ecosystem," will host. Check out discussion topics here.
---
Acquisitions, Funding, Business, and Stock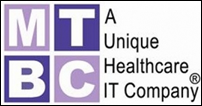 Medical Transcription Billing Corp. acquires the clearinghouse, EDI, and RCM divisions of SoftCare Solutions, the US subsidiary of Canada-based QHR Corp. Terms of the transaction were not disclosed, though QHR President and CEO Mike Checkley did note that QHR will now focus on its core healthcare technology businesses including EHRs, secure messaging, virtual care, and online booking.
---
Announcements and Implementations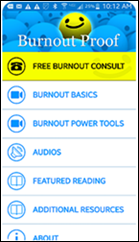 TheHappyMD.com launches The Burnout Proof app to equip physicians with skills to overcome stress and successfully unplug when off the job.

Minnesota-based HealthPartners develops Beating the Blues, an online cognitive behavioral therapy program for its members and patients that treats stress, sadness, tension, depression or anxiety.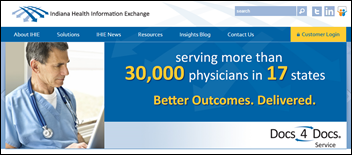 The Indiana Health Information Exchange selects Clinical Architecture's Symedical terminology management software for content updates, advanced mapping, and central control of terminology to improve interoperability.
---
Government and Politics
Deputy Director of the US Office of Management and Budget Beth Cobert takes over the responsibilities of US Office of Personnel Management Director Katherine Archuleta, who resigned late last week after the OPM reported that the personal information of 21.5 million military and civilian government workers was compromised during a May 2015 cyberattack on its federal background investigation system.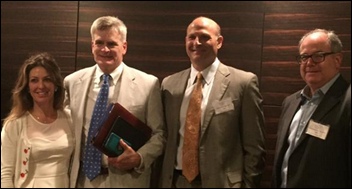 The Alliance of Specialty Medicine, a coalition of national medical societies representing 100,000 specialty physicians, takes to Capitol Hill this week to meet with lawmakers about a number of issues including a delay of Meaningful Use Stage 3.
---
Telemedicine
New York City-based startup Pager makes funding headlines, though I can't be sure if it's for the amount of money raised or the celebrity star power behind the financing. The doctor-on-demand and telemedicine service raised $14 million in Series A funding from New Enterprise Associates and actor Ashton Kutcher's Sound Ventures. Kutcher and investment partner Guy Oseary launched the firm earlier this year after dabbling in the tech startup scene via investments in Uber, Spotify, and Airbnb. Fun Fact: Uber co-founder Oscar Salazar also helped to found Pager, and is now its chief product officer.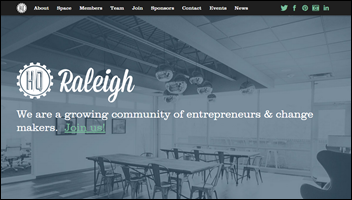 Co-working space HQ Raleigh names RelyMD the official telemedicine provider for its businesses, offering the group of nearly 100 companies a discounted rate of $10 per video consult. RelyMD is itself a startup, founded at the beginning of this year by a group of providers from Wake Emergency Physicians (NC).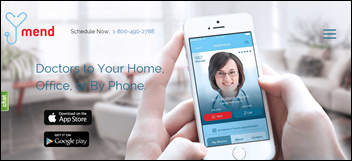 The local news station profiles Mend, a telemedicine and house call startup serving patients in Orlando and Winter Park, FL. Consumers can choose from a $99 video consult via the Mend app, or schedule a house call for $49 plus the cost of a co-pay.
Appalachian State University's Beaver College of Health Sciences receives a $175,000 grant from the Golden LEAF Foundation to develop a Rural Health Outreach Collaborative, which will initially establish telehealth access and programming for senior centers in several North Carolina counties.
---
Research and Innovation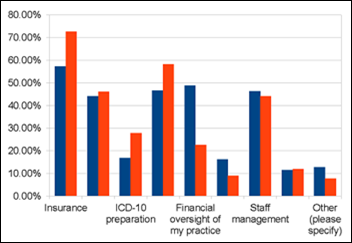 Physicians' Alliance of America releases the latest set of findings from its recent EHR efficiency survey. Of the 250 practices surveyed, internists fared the worst when it comes to lost productivity, charting at least two hours a day. PCPs noted their own set of troubles related to EHR utilization: Nearly 65 percent cited working with payers as their most time-consuming and frustrating administrative EHR task.
---
Contacts
Jennifer,  Mr. H, Lorre, Dr. Jayne, Dr. Gregg, Lt. Dan
More news: HIStalk, HIStalk Connect.
Get HIStalk Practice  updates.
Contact us online.
Become a sponsor.