Top News
The Patient-Centered Outcomes Research Institute approves nearly $142.5 million to support development and expansion of its National Patient-Centered Clinical Research Network. The PCORnet project is  designed to link researchers, patient communities, and providers in research partnerships that leverage the power of large volumes of health data maintained by the partner networks. The new funding includes support to add seven such networks, which will focus on Parkinson's, Alzheimer's, autism disorders, heart disease, obesity, and behavioral health disparities among low-income population, among other areas.
---
Webinars
July 29 (Wednesday) 11:30 ET. "Earning Medicare's New Chronic Care Management Payments: Five Steps to Take Now." Sponsored by West Healthcare Practice. Presenters: Robert J. Dudzinski, PharmD, EVP, West Healthcare Practice; Colin Roberts, senior director of healthcare product integration, West Healthcare Practice. Medicare's new monthly payments for Chronic Care Management (CCM) can improve not only patient outcomes and satisfaction, but provider financial viability and competitiveness as well. Attendees will learn how to estimate their potential CCM revenue, how to use technology and clinical resources to scale up CCM to reach more patients, and how to start delivering CCM benefits to patients and providers by taking five specific steps. Don't be caught on the sidelines as others put their CCM programs in place.
July 30 (Thursday) 3:00 ET. "De-Silo Your Disparate IT Systems Around the Patient with VNA." Sponsored by Lexmark. Presenters: Steven W. Campbell, manager of diagnostic applications and interfaces, Piedmont Healthcare; Larry Sitka, VNA evangelist, Lexmark. The entire patient record, including both DICOM and non-DICOM data, should be available at the point of need. Disparate, aging systems that hide data inside departmental silos won't cut it, nor will IT systems that can't integrate medical images meaningfully. Learn how Piedmont Healthcare used a vendor-neutral archive to quickly and easily migrate its images and refocus its systems around its patients.
Previous webinars are on the YouTube channel. Contact Lorre for webinar services including discounts for signing up by Labor Day.
---
Announcements and Implementations
Summit Software Technologies offers SwervePay's payment processing technology to its GE Centricity customers.

Athenahealth offers a new secure text messaging service as part of its EHR and Epocrates app.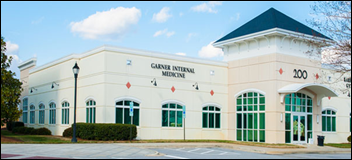 Garner Internal Medicine surpasses 10,000 electronic referrals with Infina Connect's Intelligent Care Coordinator referral solution.
Black Book Market Research ranks Drchrono as the top mobile EHR for the third consecutive year.
IPatientCare integrates PatientPay's billing solution into its EHR and PM technologies.

ChartWise Medical Systems integrates new ICD-10 PCS Query Wizard technology into its 2.0 documentation software.
Clarity Health integrates its preauthorization and referral management solutions with Athenahealth's EHR.
Signix incorporates its digital signature and authentication technology into Relatient's patient relationship management platform.
---
Acquisitions, Funding, Business, and Stock

Virtual physician assistant tech startup Bright.md raises $3.5 million in Series A financing from Oregon Angel Fund, Stanford-Start X, and Seven Peaks Ventures. The Portland-based company raised $1 million in a seed round last fall.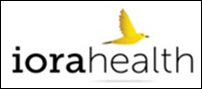 Iora Health opens a third clinic in Seattle, a city in which it is working with Humana to serve Medicare Advantage patients. The company also plans to open six additional clinics in Arizona and Colorado. I interviewed  CEO and co-founder Rushika Fernandopulle, MD earlier this year.

Specialty EHR vendor Modernizing Medicine acquires GMed, a Florida-based company specializing in healthcare IT solutions for gastroenterology. The deal, terms of which were not disclosed, is expected to close in the third quarter of this year, at which point GMed President Joe Rubinsztain, MD will join the Modernizing Management senior management team.
---
People

Wayne Orchard (New Benefits) joins MyTelemedicine.com as vice president of strategic partnerships.


Clinicient welcomes Steven Sipowicz (ShiftWise) as CFO and Jim Neumann (Webmark Partners) as vice president of marketing.
---
Telemedicine
Illinois becomes the 11th state to enact the Interstate Medical Licensure Compact.
The Colorado Medical Board proposes new draft guidelines that would allow telemedicine providers to see patients virtually "so long as the relationship is established in conformance with generally accepted standards of practice." The legislation could be decided on as early as next month.
---
Research and Innovation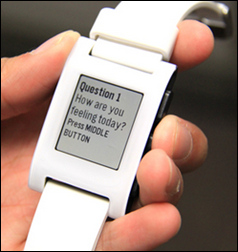 Wichita State University biomedical engineering students develop a remote health monitoring system that enables physicians to check on patients via a Pebble smartwatch. The students, which took third place for the Mobile HealthLink technology at WSU's Shocker NewVenture Competition in May, are beta testing their prototype at Via Christi Hope and Advanced Orthopedic Associates, both based in Wichita, KS.
---
Other
Houston physician Samuel Pegram, MD takes to the local paper to air his grievances with ICD-10, calling transition to the new code set part of the "never-ending siege waged by CMS against the private practice of medicine in our country." He adds that, "For physicians in private practice, transitioning to this new system will range in cost from $83,290 to $2.7 million depending upon the size of your medical practice; use of the system is mandatory for a single-physician practice in Angleton, just as it is for physicians at the Texas Medical Center. The substantial administrative cost and financial burdens of new software, computers, training, etc., will force many small practices out of business at a time when patient access to care is already in dire jeopardy."
Physicians converge on a town-hall meeting hosted by the AMA and Medical Association of Georgia to express their dissatisfaction with EHRs and Meaningful Use. Rep. Tom Price (R-GA) and AMA President Steven Stack, MD hosted the 90-minute event, which they used to raise awareness of AMA's Break the Red Tape campaign to delay finalization of MU Stage 3 regulations.
---
Contacts
Jennifer,  Mr. H, Lorre, Dr. Jayne, Dr. Gregg, Lt. Dan
More news: HIStalk, HIStalk Connect.
Get HIStalk Practice  updates.
Contact us online.
Become a sponsor.