Top News
EVisit closes on $1 million in its first round of seed funding. The telemedicine software company, which has 1,000 physician users, will use the injection of cash to grow its sales, marketing, and customer acquisitions. CEO Bret Larsen has boldly proclaimed the company will go international by the end of next year. (I love that the demo screen above features a smiling "Dr. Bill Murray.")
---
HIStalk Practice Announcements and Requests
It's hard to believe that HIMSS16 is just six months away, meaning now is about the time marketing folks start dreaming up creative ways to get their message heard above the hue and cry of a thousand other vendors in the exhibit hall. That being said, there are still a few HIStalkapalooza sponsorship packages available including the all-access CEO Rock Star package and access to the HIStalkacabana, plus custom packages for a variety of budgets. Contact Lorre if you're interested in impressing clients and prospects with a great venue, band, and schmoozing opportunities.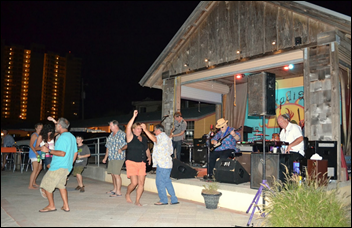 Listening: I had the opportunity while on vacation to catch a beachside set from Grammy nominee Bryan Lee. Known for his New Orleans-style blues, the blind musician got everyone's mostly bare feet moving.
---
Webinars
None scheduled in the next two weeks. Previous webinars are on the YouTube channel. Contact Lorre for webinar services including discounts for signing up by Labor Day.
---
Acquisitions, Funding, Business, and Stock
In its first earnings call since the DoD EHR bid announcement, Cerner says (without naming names) that it's gaining ambulatory business at the expense of Athenahealth because it offers better service and value. Mr. H shares other juicy tidbits from the call here.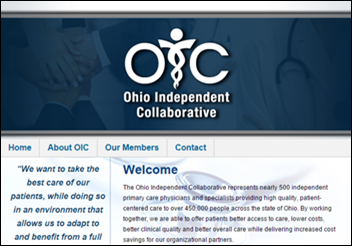 Five independent physician groups in Ohio band together to form the statewide Ohio Independent Collaborative in an effort to compete with healthcare behemoths like Cleveland Clinic and Mercy Health. OIC's 400-plus member physicians hope to leverage their unity in dealing with GPOs and payers, all while staying independent. "Can we hold off as independent forever? I don't know," says OIC President Gary Pinta, MD. "I hope so, but we'll fight and do our best to stay out there and do things the way our patients like us to do them and in a way we like to do them," said Dr. Gary Pinta, president of the collaborative and a physician with Pioneer Physicians Network who practices in Cuyahoga Falls. We've been successful, and patients have chosen us for a reason. They feel a difference."
---
Announcements and Implementations
Healthpac integrates its medical billing software with ClaimRemedi's insurance claims clearinghouse technology.

OpenEMR developer ZH Healthcare launches Health IT as a Service (HITaaS), a cloud-based service that works with SaaS and IaaS platforms to manage IT infrastructure, security, servers, storage, contracts, and interfaces.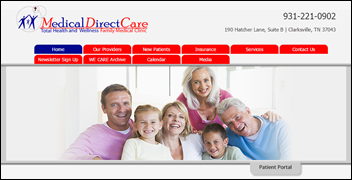 Medical Direct Care, a single-physician family practice in Clarksville, TN, implements iPatientCare's EHR.
Multi-specialty Premier Physician Network (NJ) goes live on GE Healthcare's Centricity Practice Solution PM module and EDI hosted solution.
---
Government and Politics
CAPG expresses (in a somewhat out-of-the-blue and belated manner) its support for Andy Slavitt's nomination as CMS administrator. "We are hopeful that under his leadership, CMS would continue its strong commitment to new alternative payment models," writes CAPG President and CEO Donald Crane. "CAPG also would welcome the opportunity to continue to work with Mr. Slavitt to secure a strong future for Medicare Advantage." Slavitt has held the position on an interim basis since Marilynn Tavenner stepped down in February.
In other Andy Slavitt news, he will provide stakeholders with an update on the national implementation of ICD-10 during a national provider call on August 27.
---
Research and Innovation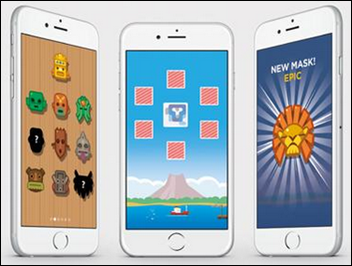 University of Cambridge researchers find that the digital Wizard brain-training game helps to improve the cognitive functions of 22 schizophrenia patients over a four-week period. Part of of the Peak app, the game also helps to facilitate everyday tasks. Researchers believe the results to be important given that they demonstrate that the memory game can help where drugs have so far failed.
---
Other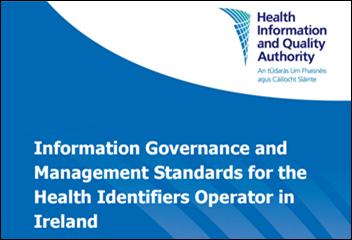 Ireland's Health Information and Quality Authority announces it will pilot a national Individual Health Identifier program in clinical information systems at three locations, including a multi-physician general practice, over the next five months in preparation for assigning an IHI to every citizen using health and social care services. "The Individual Health Identifier will be a major step forward in modernizing our health service," explains Minister for Health Leo Varadkar. "It will allow us to follow patients and staff as they move through the health service in a way we currently can't. This will improve patient safety, reduce duplication and errors, and give us a huge amount of new data that we can use to make services more efficient and improve planning."
Unbelievable: A three-month-old chicken from Black Thistle Farm in Massachusetts undergoes surgery to replace a torn tendon with a $2,500 prosthetic limb created on a 3-D printer. Farm owner Andrea Martin believes the procedure will give "Cicely" a new lease on life: "Anytime you do surgery on a bird, it's a risk, but I am optimistic. I think this will make her very happy. It's worth it."
---
Sponsor Updates
ADP AdvancedMD offers "5 ways to enhance your current ICD-10 transition plan."
Aprima will hold its user conference August 7-9 in Dallas.
Culbert Healthcare Solutions will exhibit at the Allscripts Client Experience August 5-7 in Boston.
Billian's HealthData offers "Traversing the Path to Patient Data Access."
Jaffer Traish, director of Epic consulting with Culbert Healthcare Solutions, publishes a letter to the editor of the Boston Globe titled "Celebrating strides being made in electronic health records."
The Detroit News features Clockwise.md in a profile of the Henry Ford QuickCare Clinic.
---
Contacts
Jennifer,  Mr. H, Lorre, Dr. Jayne, Dr. Gregg, Lt. Dan
More news: HIStalk, HIStalk Connect.
Get HIStalk Practice  updates.
Contact us online.
Become a sponsor.