Top News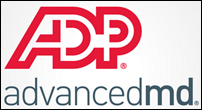 ADP announces that its AdvancedMD  division will be acquired by Marlin Equity Partners for an undisclosed sum. ADP AdvancedMD President Raul Villar will continue as CEO of the now independent company. He notes that, "Under Marlin ownership, we are well positioned to accelerate product investment and will continue to deliver best-in-class implementation and service to our loyal clients and partners."
---
Webinars
None scheduled in the next two weeks. Previous webinars are on the YouTube channel. Contact Lorre for webinar services including discounts for signing up by Labor Day.
---
Acquisitions, Funding, Business, and Stock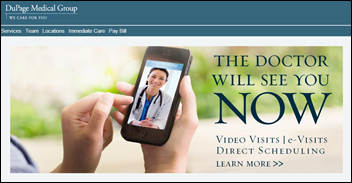 Blue Cross & Blue Shield of Illinois partners with DuPage Medical Group, the largest independent physicians group in Chicago, to give physicians access to its data on the cost and quality of services patients receive when they get care outside the group. DMG's 425 physicians will likely use the data to determine which hospital provides the best quality and cost for a particular procedure in the hopes of receiving incentives for sending patients to that facility.
---
Telemedicine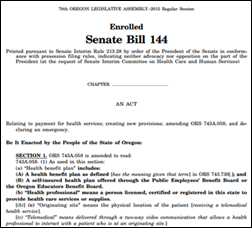 The local paper covers Oregon's recent decision to pass Senate Bill 144A, legislation that will require private payers to cover telemedicine services regardless of where the patient is located. Telehealth Alliance of Oregon Executive Director Cathy Britain calls the move "a really exciting time for telemedicine." The Alliance plans to launch a statewide registry of physicians offering telemedicine services next year.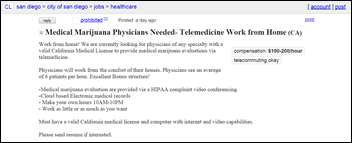 San Diego's Craigslist posts a pretty sweet deal for qualified physicians: $100-$200 per hour to provide medical marijuana evaluations over video. Perks from the unnamed company include cloud-based EHRs, an "excellent" bonus structure, and the ability to "work as little or as much as you want."
---
Announcements and Implementations
Madison, WI-based Tascet grandly announces the launch of its Unique Patient Identifier solution, yet offers little detail about how the UPI and its security features will ensure the safety of patient records. The website it directs confused readers to is almost as vague.
AAFP partners with HealthFusion to offer the company's MediTouch EHR to its 120,900 family physician members.
---
Government and Politics

The Senate HELP committee postpones today's hearing on Karen DeSalvo,MD's nomination to be HHS Assistant Secretary until after its summer recess. Kudos to @AmyOnHealth for calming the health IT masses.
---
Research and Innovation
Black Book Research's latest study finds that 77 percent of all orthopedic practices have rolled out, are implementing, or are in the midst of selecting an EHR system. Survey respondents ranked Modernizing Medicine, which recently acquired GMed and its gastroenterology EHR, first in orthopedic EHR systems.
---
Other

Press Ganey is accepting nominations for its inaugural Physician of the Year Award, which will recognize a physician who "demonstrates exceptional leadership; practices compassionate, connected care; and has realized tangible success in improving the patient experience by reducing both patient and caregiver suffering." Nominations will be accepted through September 25. The award will be presented at the Press Ganey National Client Conference November 10-12 in Orlando.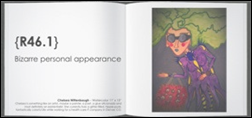 Charleston, S.C. physician Edward Gilbreth puts a humorous spin on his favorite ICD-10 codes highlighted in "Struck by Orca; ICD-10 Illustrated," edited by HIStalk contributor Niko Skievaski:
R46.1 — Bizarre personal appearance. (And who's to be the judge of that, may I ask?)
Z62.891 — Sibling rivalry. (Don't we need one for "Modern Family" as well?)
W56.22xA — Struck by orca, initial encounter. (I'm not making this up, as Dave Barry would say.)
S10.87XA — Other superficial bite of other specified part of neck, initial encounter. (This code is found only in the teen version of ICD-10.)
W220.2XD — Walked into lamppost, subsequent encounter. (Or as my grandpappy used to say, "Son, there ain't much edication in the second kick of a mule.")
W61.62XD — Struck by duck, subsequent encounter. (As opposed to President Jimmy Carter's attacking rabbit.)
For my fellow tennis fans: Women's professional tennis comes out of the "data dark ages" with the introduction of courtside iPads loaded with tennis stats fed to the devices from the chair umpire's electronic scoring system. Coaches, who have the opportunity to confer with players for 90 seconds during each set, will use the data to point out areas for improvement. Both parties will wear live mics during the exchange, which could make for some fun live television.
---
Contacts
Jennifer,  Mr. H, Lorre, Dr. Jayne, Dr. Gregg, Lt. Dan
More news: HIStalk, HIStalk Connect.
Get HIStalk Practice  updates.
Contact us online.
Become a sponsor.