Mike Kasper is CEO of DuPage Medical Group, the largest independent physicians group in Chicago. DMG recently announced a partnership with Blue Cross & Blue Shield of Illinois that will enable its 425 physicians to access BCBSIL data on the cost and quality of services patients receive when they receive care outside of the group. In addition to slicing and dicing BCBSIL data, DMG is preparing to roll out ICD-10 and integrate the IT systems of Meridian Medical Associates, a multispecialty medical practice with seven locations in Illinois that it will formally acquire on October 1. The group is also busy working on offering telemedicine visits to its pediatric patients this fall. The Epic shop has been offering video visits to its adult patients through MyChart since February 2015.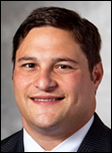 What will the BCBSIL agreement mean to DMG physicians? What impact will the data arrangement have on patient care?
The agreement with BCBSIL is unique in that for the first time, a payer and provider will collaborate and share data to ensure our physicians are armed with information on what sites of service offer the best quality, outcomes, and safety for patients. BCBSIL has a claims view of services, which really helps define performance at a high level, while the EHR view of the patient provides a more complete clinical view patient by patient. Melding these two perspectives together will provide a complete view for our doctors to make the best decisions for patients at the point of service.  This value-based approach will also help guide patients to safe, convenient, accessible sites for services.
How will access to this data impact DMG's bottom line? Do you expect to see an uptick in incentive payments?
The collaboration will help DMG doctors provide the right service at the right time in the right place. This will improve quality and decrease cost of care; as improvement is demonstrated there is an opportunity for DMG to be recognized financially.
How does DMG receive the data, and how often is it received/updated?
There will be some raw exchange of data, but the goal is to have each organization use their unique data set to come up with actionable items based on the analysis each of us perform.
I know you're only a few weeks in, but have you already seen any type of claims data that has surprised you?
We have started to share information, and the most interesting/important insight is that lower unit-cost pricing at the facility level does not equal a lower overall cost of care. Once you start to factor in avoidable complications, like 30-day readmissions for the same diagnosis, or infection rates, unit-cost pricing becomes less important. Those facilities that provide the highest quality and safety become the most cost effective, even if they are not the lowest unit-cost option.
How will DMG incorporate technology to interpret and act upon the data?
DMG will use analytics and other dashboard-type tools to help us visualize the data and put it to use in a meaningful way to positively improve the patient experience.
What goals do you have for this new arrangement? Any advice to share with other independent physician groups who may be looking at the same type of partnership in their markets?
BCBSIL is making a bold statement with this agreement. They are recognizing the value of the independent physician in the system. Independent doctors are free to pursue the highest quality/lowest cost options in the market without having the conflict that hospital-employed physicians face. Employed physicians are bound to the facility they are employed by; independent doctors are not.
Advice for others – DMG has been on a multi-year journey and we have stayed true to our doctor-directed roots. If independent physicians come together and commit to providing high quality, high value healthcare services, they will create an opportunity to work more closely with payers.
---
Contacts
Jennifer,  Mr. H, Lorre, Dr. Jayne, Dr. Gregg, Lt. Dan
More news: HIStalk, HIStalk Connect.
Get HIStalk Practice  updates.
Contact us online.
Become a sponsor.