Top News

CMS unveils its first plan to address health equity in Medicare, focusing on patient populations that experience disproportionately high rates of disease, barriers to accessing care, and lower quality of care. The program, which aims to reduce these disparities over the next four years, will prioritize efforts according to six specific areas:
Expanding the collection, reporting, and analysis of standardized data.
Evaluating disparity impact and integrating equity solutions across CMS programs.
Developing and disseminating promising approaches to reduce disparities.
Increasing the ability of the healthcare workforce to meet the needs of vulnerable  populations.
Improving communication and language access for individuals with limited English proficiency and persons with disabilities.
Increasing physical accessibility of healthcare facilities.
The announcement follows last week's news of a HHS proposed rule, Nondiscrimination in Health Programs and Activities, that the agency hopes will hopes will promote equal access to healthcare and coverage across its services and affiliated programs.
---
HIStalk Practice Announcements and Requests
The summer doldrums are behind us, which means the healthcare IT news will be flying fast and furiously between now and the holidays. Take advantage of special rates on HIStalk Practice sponsorships (HIStalk sponsors get an extra discount) to make sure your message stands out. Contact Lorre for details.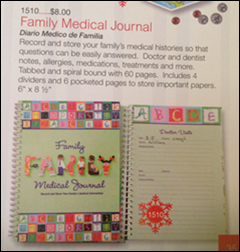 Fall fundraisers are in progress, with local schools looking to raise money through the usual assortment of holiday giftwrap, frozen cookie dough, and magazine subscriptions. I had to chuckle when I came across this $8 family medical journal. Paper is definitely dying a slow death in the world of healthcare record-keeping.
---
Webinars
September 9 (Wednesday) 2:00 ET. "Need to cleanse, unify and manage the provider data in your EMR master file and other IT systems?" Phynd's Unified Provider Management platform allows healthcare organizations to maintain a single, verified, customized profile for each provider across legacy IT systems. This 30-minute presentation will explain how Phynd's system can help synchronize internal provider information in real time; create provider interoperability among systems; and manage, update, and analyze provider information with workflow tools to improve revenue cycle and clinical communication.
September 22 (Thursday) 12:00 ET. "Just Step on the Scale: Measure Ongoing EHR Success and Focus Improvements Using Simple but Predictive Adoption Metrics." Gene Thomas, CIO of Memorial Hospital of Gulfport, will share how his organization used an EHR adoption assessment to quickly target priorities in gaining value from its large Cerner implementation. Thomas and Heather Haugen, CEO of the Breakaway Group, will also share real-life results that prove the need for a disciplined approach to setting and measuring key success factors. Commit to taking that scary first step and step onto the scale, knowing that it will get measurably better every day.
---
Announcements and Implementations
MacPractice offers Updox integrated fax and document management services.
---
Acquisitions, Funding, Business, and Stock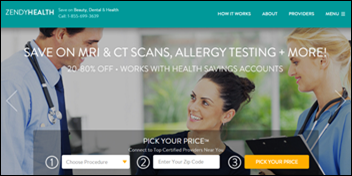 Los Angeles-based ZendyHealth looks to bring Priceline's business model to healthcare. The startup has created a platform that allows users to pitch their prices for diagnostic services and treatments (Botox injections, teeth cleaning, CT scans, etc.) that participating providers can either accept or reject. Company founders believe it will give providers a way to fill empty appointment slots, and consumers a chance to find affordable care.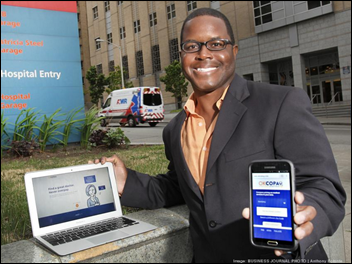 In other healthcare price transparency news, the local business paper profiles OkCoPay, a Seattle-based startup that has rolled out its up-front healthcare pricing app in 16 cities. The company, which is looking to raise its first seed round, offers premium listings and marketing tools to physicians and dentists for a monthly fee, and is in the process of developing online tools providers can use to manage their own listings.
---
Government and Politics
OCR selects FCI Federal to conduct its second round of HIPAA audits, which will include covered entities and business associates. OCR noted earlier this year that it will audit 150 of the 350 selected covered entities and 50 of the selected business associates for compliance with the Security Standards, 100 covered entities for compliance with the Privacy Standards, and 100 covered entities for compliance with the Breach Notification Standards.
The Pennsylvania eHealth Partnership Authority makes available up to $10 million in grant funding to Pennsylvania HIOs interested in helping connect practices and hospitals to its statewide P3N HIE. The application period runs through June 30, 2016.
---
Research and Innovation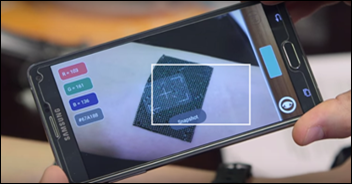 University of Illinois scientists develop a temporary "tattoo" (patch would be more accurate) that measures blood flow rates and skin hydration by responding to temperature changes in the wearer's body. Users can upload pictures of their tattoos to an accompanying smartphone app that then translates the temperature data into a health report.
---
People

Ann Fisher-Jackson (March of Dimes) joins Keystone IT as director of marketing.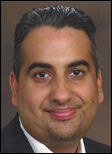 The Greater Houston Healthconnect names Deepak Chaudhry (Nexus Health Systems) CTO. 

Founding Rochester RHIO Executive Director Ted Kremer announces he will step down effective October 16. Associate Director Jill Eisenstein will serve as interim ED while the nonprofit works to fill the vacancy by early 2016.
Kerryanne Shuler (Athenahealth) joins MedEvolve as SVP of RCM and analytics.
---
Telemedicine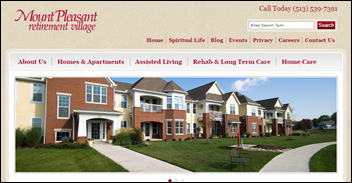 Mount Pleasant Retirement Village implements TripleCare's telemedicine solution for after-hours care across its multi-facility campus in Monroe, OH.
Houston Clinics implements the Aeon Clinical Laboratory and Authentidate telehealth platform to deliver remote mental health and rehab treatment to up to 10,000 patients at eight facilities. It is the first roll out of the combined solution since the two companies announced their intent to merge late last month. Houston Clinics hopes to roll the technologies out to 160 clinics in the near future.
---
Other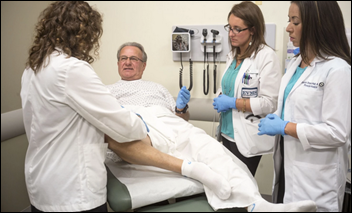 The Washington Post takes an intimate look at the growing role medical actors play in training future physicians in the art of conducting gynecological and urological exams. Retired salesman and US Army veteran Jim Sandloop, who has subjected himself to 1,000 such experiences, jokes that,"If this is their first examination, they're going to be trying to stare a hole through the wall over here, because their world's about to end as they know it."
---
Contacts
Jennifer,  Mr. H, Lorre, Dr. Jayne, Dr. Gregg, Lt. Dan
More news: HIStalk, HIStalk Connect.
Get HIStalk Practice  updates.
Contact us online.
Become a sponsor.