Top News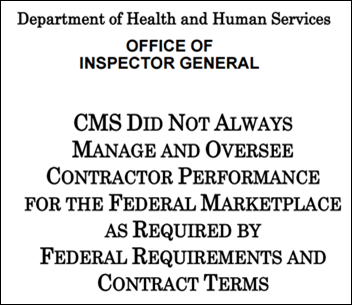 A nearly year-long OIG audit reveals a laundry list of missteps by CMS in managing contractors charged with developing and overseeing Healthcare.gov. The audit, which focused on the 20 contracts most integral to the exchange's operation, found inexperienced employees in charge of contracts valued at over $100 million, failure of a revolving door of employees to document who was in charge of what project at what time, unauthorized work orders that amounted to millions of dollars in cost overruns, and the inability of the agency to provide auditors with routine documents. OIG's efforts highlight the fact that accountability for the mismanagement seems to be nil, given that former agency leads Kathleen Sebelius and Marilyn Tavenner have left for greener pastures; and that there's no evidence CMS contracts are being handled better as a result of lessons learned from the initial debacle.
---
HIStalk Practice Announcements and Requests
The first official day of fall is just around the corner, which means the healthcare IT news will be flying fast and furiously between now and the holidays. Take advantage of special rates on HIStalk Practice sponsorships (HIStalk sponsors get an extra discount) to make sure your message stands out. Contact Lorre for details.
---
Webinars


September 22 (Tuesday) noon ET. "Just Step on the Scale: Measure Ongoing EHR Success and Focus Improvements Using Simple but Predictive Adoption Metrics." Sponsored by The Breakaway Group. Presenters:  Heather Haugen, PhD, CEO and managing director, The Breakaway Group; Gene Thomas, VP/CIO, Memorial Hospital at Gulfport. Simple performance metrics such as those measuring end-user proficiency and clinical leadership engagement can accurately assess EHR adoption. This presentation will describe how Memorial Hospital at Gulfport used an EHR adoption assessment to quickly target priorities in gaining value from its large Cerner implementation, with real-life results proving the need for a disciplined approach to set and measure key success factors. Commit to taking that scary first step and step onto the scale, knowing that it will get measurably better every day.


September 22 (Tuesday) 5 p.m. ET. "Laying the Groundwork for an Effective CDS Strategy: Prepare for CMS's Mandate for Advanced Imaging, Reduce Costs, and  Improve Care." Sponsored by Stanson Health. Presenters: Scott Weingarten, MD, MPH, SVP and chief clinical transformation officer, Cedars-Sinai; Anne Wellington, VP of informatics, Stanson Health. Medicare will soon penalize physicians in specific settings who do not certify that they consulted "appropriate use" criteria before ordering advanced imaging services such as CT, MRI, nuclear medicine, and PET. This webinar will provide an overview of how this critical payment change is evolving, how it will likely be expanded, and how to begin preparations now. A key part of the CMS proposal is clinical decision support, which will help meet the new requirements while immediately unlocking EHR return on investment. Cedars-Sinai will discuss how they decreased inappropriate utilization of diagnostic tests and treatments, including imaging.
---
#HIStalking Tweet Chat

Frank Fortner (@iatricFJF) will host the next #HIStalking tweet chat on Thursday, September 24 at 1pm ET. Stay tuned for discussion topics. Check out past chat recaps here.
---
Announcements and Implementations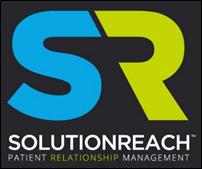 Lehi, Utah-based Solutionreach launches the Limelight real-time digital scheduling solution for physician practices.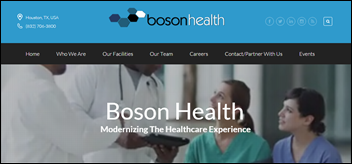 Houston-based Boson Health implements cloud-based medical answering service and mobile paging technologies from TelmedIQ across its network of dialysis clinics and kidney health centers.
---
Telemedicine

Medical savings company SelectAccount taps Doctor on Demand to provide telemedicine services via its WalletDoc health resource management platform.
---
Government and Politics

HHS Secretary Sylvia Burwell announces $500 million in ACA funding to help health centers provide primary care services. Nearly $150 million will go to health centers for construction, expansion, or renovation. The remaining $350 million will be allocated to 1,184 centers to increase access to services. The funding builds on a similar round of health center financing announced in August.
---
Other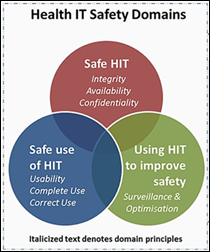 Professors (among other illustrious titles) Hardeep Singh, MD and Dean Sittig propose a Health IT Safety measurement framework to serve as a starting point for much-needed HIT-related patient-safety measurement, monitoring, and improvement. The proposed framework calls for new measures and monitoring in three areas: concerns that are unique to technology; concerns created by the misuse of health IT; and the use of HIT to monitor risks, care processes and outcomes, and to identify potential safety concerns before they can harm patients.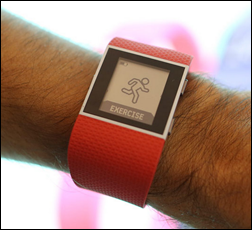 Bloomberg looks at the role wearables play in Big Pharma's efforts to bring drugs to market faster, citing the mass amounts of data researchers are able to glean from clinical trial participants equipped with devices like the FitBit. Such data could potentially help streamline trials, and eventually prove to payers that new-to-market treatments are effective. The VA plans to launch a study on back pain incorporating wearables next February, though it hasn't yet decided on a specific device. Lead researcher John Piette explains that the wearable data will be combined with pain assessments to develop an algorithm that will determine a veteran's need for more or less treatment.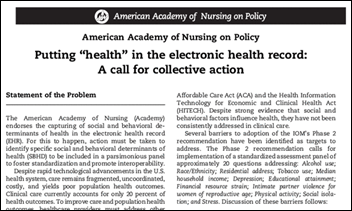 The American Academy of Nursing makes the case for capturing of behavioral and social determinants of health in EHRs as part of the industry's greater interoperability goals. It recommends that vendors provide mechanisms for documenting IOM-recommended social and behavioral determinants of health, mapped to standardized terminologies and physicians. Physicians should "take a stand on adopting the SBHD common assessment standard, and use the information as the foundation to collaborate in developing a plan of care that is individualized for each patient across the continuum of care."
---
Contacts
Jennifer,  Mr. H, Lorre, Dr. Jayne, Dr. Gregg, Lt. Dan
More news: HIStalk, HIStalk Connect.
Get HIStalk Practice  updates.
Contact us online.
Become a sponsor.