Top News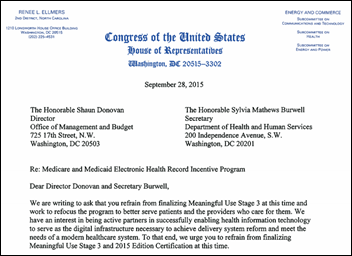 The clamor for HHS to postpone Stage 3 of Meaningful Use continues, with over 100 members of Congress writing to HHS Secretary Sylvia Burwell and OMB Directive Shaun Donovan with just such a directive. Congressional leaders including Reps. Renee Ellmers (R-NC), Tom Price (R-GA), and David Scott (D-GA) want to tweak the program to "incentivize technology that enables interoperability and improved health outcomes rather than incentivizing technology that counts how many times a provider performs an activity." Their letter comes less than a week after AMA and dozens of other trade groups penned a similar plea.
---
Webinars
October 7 (Wednesday) 1:00 ET. "Develop Your Analysts and They'll Pay for Themselves." Sponsored by Health Catalyst. Presenters: Peter Monaco, senior business intelligence developer, Health Catalyst; Russ Stahli, VP, Health Catalyst. It takes years for analysts to develop the skills they need to build reports and dashboards that turn data into valuable insights. This webinar will describe how to cultivate those analytical skills, including technical prowess and adaptive leadership. Leaders will learn how to develop a culture that fosters improvement, how to encourage analysts to develop the right skills, and ways to remove the barriers that stand in their way.
Contact Lorre for webinar services.
---
People

Kaiser Permanente promotes Rahul Rastogi, MD to COO of Northwestern Permanente.
---
Government and Politics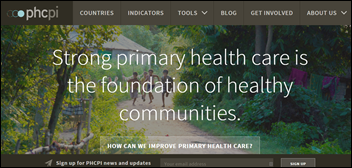 The World Health Organization, Bill & Melinda Gates Foundation, and World Bank establish the Primary Health Care Performance Initiative to better enable countries to monitor, track, and share key performance data for primary care. The initiative will track 25 performance indicators across 135 countries to help global health policy makers and workers better understand primary care outcomes. "We know that better measurement can guide smarter, more effective planning and action," says Bill Gates. "It's time to get serious about tracking and measuring primary health care performance, so that countries have the data they need to efficiently direct resources to improve the health of their citizens, especially women and children."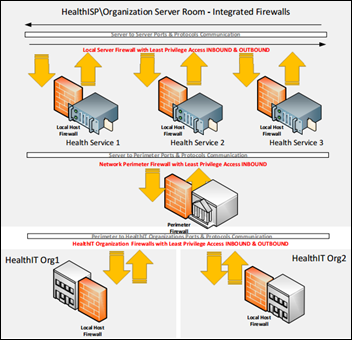 NIST and the National Cybersecurity Center of Excellence extend the deadline to submit public comments on their guide to securing EHRs on mobile devices to October 23.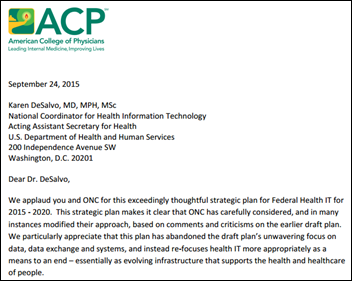 The ACP calls out four shortcomings in ONC's Federal Health IT Strategic Plan:
Lack of prioritization around health IT's role in reducing unnecessary administrative burdens;
Disregard for the documentation burden caused by legacy billing systems;
Lack of reconciliation between the plan's goal of establishing a responsive health IT infrastructure with what Stage 3 of Meaningful Use will likely bring – "a fixed infrastructure that is impervious to the future findings of the learning health and healthcare system."
A need for health IT to sometimes be obtrusive, especially in cases related to medication safety.
---
Announcements and Implementations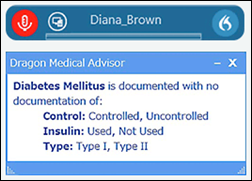 Nuance launches the Dragon Medical Advisor computer-assisted physician documentation tool, which automatically provides physicians real-time quality feedback during patient-encounter documentation.
Affinity Billing releases the ClinicMind GEMs Plus ICD-10 code-selection tool for mental health practices.
Houston-based Pediatric Consultants, PA implements DocsInk's mobile charge-capture and secure messaging platform to better enable its on-call physicians to avoid lost charges.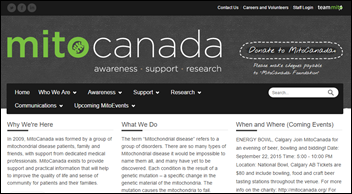 The MitoCanada Foundation partners with RelayHealth to launch a personalized portal for patients suffering from mitochondrial disease. The Web-based portal will offer patients access to their EHRs and secure storage of personal health data, including appointment history and test results.
---
Telemedicine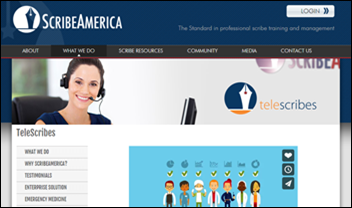 Fort Lauderale, FL-based ScribeAmerica acquires eScribe for an undisclosed amount. Both companies specialize in providing medical scribes to hospitals, specialty physician practices, and urgent care facilities. ScribeAmerica will fold eScribe's virtual scribe program into its TeleScribe service for physicians in rural areas and/or smaller practices. The acquisition marks the second for ScribeAmerica this year: It acquired Medical Scribe Systems in April.
Anthem Blue Cross and Blue Shield partners with Greenwood Village, CO-based Script Adviser to offer members in Colorado access to infectious disease specialists via telemedicine.
---
Research and Innovation
MGMA's latest cost and revenue survey finds that physician-owned multispecialty practices spent close to an average of $21,000 more than the previous year for healthcare IT – an increase of nearly 12 percent. Practice spending on technology has increased 34 percent since 2010. I wonder how spending figures correlate with exhibitor sign-ups and hall foot traffic at MGMA's annual conference. This year's event kicks off October 11 in Nashville.
Selecting and implementing new technology are at the bottom of physician to-do lists, according to a Kareo and AAPP survey of 862 providers representing insurance-based practices and concierge/direct-pay practices. Physicians who have jumped into new business models rank patient recruitment and financial viability as top priorities, while more traditional physicians focus on financial viability and hiring and keeping qualified staff.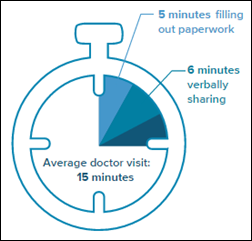 A Surescripts patient experience survey reveals a majority of patients have more love for DMV license renewal than they do for the process of becoming a new patient, largely due to missing or incomplete medical records (not to mention the inability to transfer records from one provider to another without hassle). This lack of interoperability has led to some surprising patient revelations: 61 percent said their physician isn't aware of their allergies; 49 percent indicated their physician has no idea what prescriptions they're taking; and 40 percent say their physicians aren't aware of their existing medical conditions. While Surescripts has a vested interest in promoting the need for interoperability (the company launched a record locator and exchange service in May), these results highlight a pretty basic lack of patient/provider communication, and a continued need for patient education and health literacy resources. 
---
Other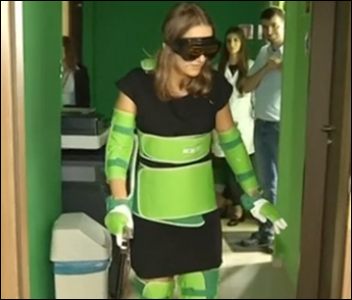 Polish medical students learn to empathize with their elderly patients after donning suits that simulate the effects of geriatric ailments related to joints, mobility, and vision.

Good news for occasional or constant fidgeters, particularly those that sit at desks for the majority of their work day: Research shows that fidgeting may prevent ailments associated with sitting too much, including diabetes, heart disease, and premature death. Non-fidgeters have a 30-percent higher risk of death when sitting for seven more hours per day, regardless of exercise.
---
Sponsor Updates
Nordic posts video highlights from its open house during Epic's user group meeting. It was brilliant – they worked with a local brewery to create a custom beer, distributed it to 14 bars and restaurants, and donated $1 for every pint poured to The Road Home Program for veterans. I was trying to figure out ways to shamelessly steal their idea for the HIMSS conference.
Blog Posts
---
Contacts
Jennifer,  Mr. H, Lorre, Dr. Jayne, Dr. Gregg, Lt. Dan
More news: HIStalk, HIStalk Connect.
Get HIStalk Practice  updates.
Contact us online.
Become a sponsor.