Top News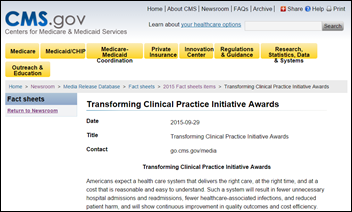 HHS Secretary Sylvia Burwell awards $685 million to 39 regional and national healthcare networks (including medical group practices) as part of the Transforming Clinical Practice Initiative – one of the federal government's largest investments into the support of clinicians across all 50 states. The funds will enable awardees to make improvements in a number of areas related to healthcare technology including patient communication via email and other IT tools; real-time notification alerts for providers caring for high-risk patients; centralized data reporting; and technical assistance with quality improvement targets. 
---
HIStalk Practice Announcements and Requests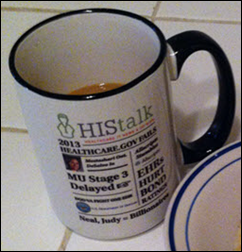 There's still time to celebrate! Check out this list of deals and freebies from local roaster and national retailers. I'm celebrating from my home office with an extra cup of half-caff in my almost-vintage HIStalk mug. I switched to the less buzzy version a few years ago in order to justify drinking more throughout the day. My cup will runneth over with the real stuff soon enough: I can't seem to get through healthcare events like the upcoming MGMA conference without copious amounts of java from the press room.
---
Webinars
October 7 (Wednesday) 1:00 ET. "Develop Your Analysts and They'll Pay for Themselves." Sponsored by Health Catalyst. Presenters: Peter Monaco, senior business intelligence developer, Health Catalyst; Russ Stahli, VP, Health Catalyst. It takes years for analysts to develop the skills they need to build reports and dashboards that turn data into valuable insights. This webinar will describe how to cultivate those analytical skills, including technical prowess and adaptive leadership. Leaders will learn how to develop a culture that fosters improvement, how to encourage analysts to develop the right skills, and ways to remove the barriers that stand in their way.
Contact Lorre for webinar services.
---
Announcements and Implementations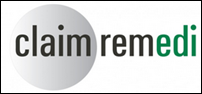 Claims clearinghouse vendor ClaimRemedi develops a Web-based client portal with improved workflow, data analytics, and reporting.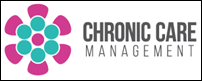 Chronic Care Management launches a suite of software tools to assist physicians with chronic care planning and management. Most intriguing (and refreshing) to me is the My Wishes, My Words feature, which gives patients the ability to document their healthcare goals so that physicians can better integrate them into care plans.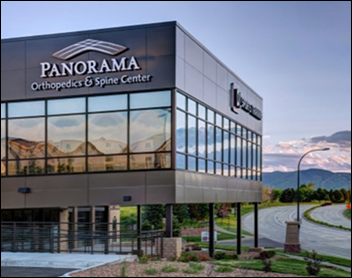 Panorama Orthopedic & Spine Center implements Skywriter MD's virtual EHR assistance technology at its three locations in Denver.
Meditab Software integrates CoverMyMeds electronic prior authorization technology into its Intelligent Medical Software platform.
SourceMedical Solutions adds DrFirst's e-medication management software to its software, analytics, and RCM tools for ambulatory surgical centers and rehabilitation centers.
---
Acquisitions, Funding, Business, and Stock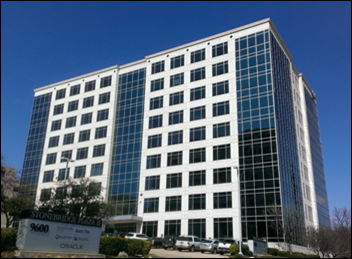 EClinicalWorks opens an office in Austin, TX that will employ 50 and include a training facility. The company is also expanding its Westborough, MA headquarters with the $21.5 million purchase of a 193,230 square-foot property five minutes from its current location. CEO Girish Navani plans to invest an additional $30 million to build it out over the next 12 months to accommodate 1,000 new employees.
---
People

Harbin Clinic (GA) promotes Kenna Stock to CEO. She is the first non-physician, and the first woman, to hold the position since the multispecialty group was founded in the late 1800s.
---
Telemedicine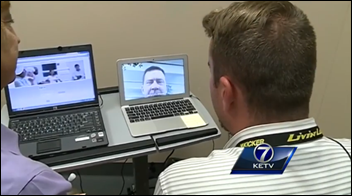 The local news highlights the positive impact telemedicine services from Doc On are having at the Open Door Mission in Omaha, NE. The mission's clinic now sees 200 patients a week via the virtual service. "It doesn't compare to anything," explains shelter resident Justin James. "When you're down and out, you need places like this."
American Well partners with workers' compensation company CorVel Corp. to offer on-demand physician evaluations via telemedicine for employees with workplace injuries.
---
Research and Innovation
An 18-month home blood pressure-monitoring pilot project conducted by AMGA and Withings finds that blood pressure control rates of 150 patients improved from 38.6 percent to 70 percent between the first and last recordings using the Withings Wireless Blood Pressure Monitor. The project, part of AMGA's Measure Up/Pressure Down hypertension campaign, also helped to establish best practices for home blood pressure monitors in ambulatory care settings, such as patient recruitment, enrollment, and engagement; care process and therapy modifications; and patient and provider satisfaction.
---
Other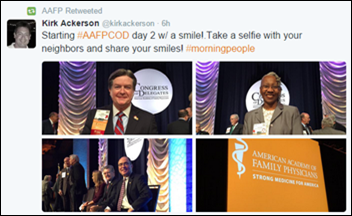 The AAFP's annual Congress of Delegates policy meeting convenes in Denver to cover a wide range of issues affecting family medicine. The always intertwined issues of physician burnout and EHR dissatisfaction seem to be hot topics thus far.
---
Contacts
Jennifer,  Mr. H, Lorre, Dr. Jayne, Dr. Gregg, Lt. Dan
More news: HIStalk, HIStalk Connect.
Get HIStalk Practice  updates.
Contact us online.
Become a sponsor.