Predictive analytics WPC Healthcare completes its management buyout from Washington Publishing Company. The now-independent business will now focus on developing and rolling out its Taproot SaaS and other predictive analytics solutions. Guy Crossley (GAC Ventures) has joined WPC as president.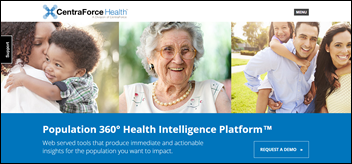 Market research firm CentraForce launches CentraForce Health and its Population 360° Health Intelligence Platform, which enables payers and providers to dive into the location and quantification of populations by disease type, payer type, and other types of criteria.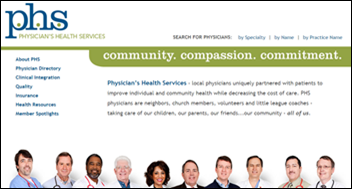 Patient engagement solutions vendor Emmi and population health technology company Valence Health partner to develop outreach campaigns targeted to specific patient populations, particularly those that have fallen through care gaps. Physician's Health Services, an independent physicians' association based in Dalton, GA, has signed on to implement the new service.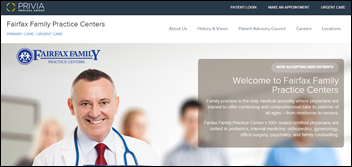 Fairfax Family Practice Centers (VA) partners with Privia Medical Group, a multispecialty practice owned by Privia Health, a national PM and population health technology company. "Privia Health has the resources, technology tools, and proven performance in population health management that, when combined with our physician expertise in primary care medicine, will enable us to provide higher quality care for our patients, better access, and improved ability to manage the health of our population in the coming years," says FFPC CEO Lauri Rustand.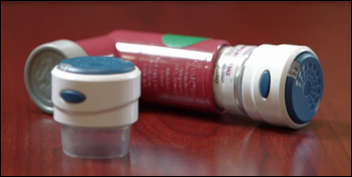 PBS covers Air Louisville, a project in which asthmatics use "smart" inhalers with Propeller Health's sensor attached to contribute to a database that matches the severity of their symptoms to their GPS-reported locations at the time, helping the city understand how poor air quality affects the 13 percent of its residents with asthma.
Post-acute care consulting firm Pathway Health will integrate PointRight's predictive analytics solutions into its consultancy. The two companies will in the weeks ahead further partner to develop analytics-driven solutions that assist providers in measuring outcomes, managing costs, and reducing risk.
R&D firm PCCI partners with The US Oncology Network to develop oncology solutions that will run on PCCI's Pieces software, which interprets real-time EHR data into intervention warning tools. The solutions, developed for Stage IIIb/IV Non-Small Cell Lung Cancer and Stage IV Pancreatic Cancer, will help PCCI developers engineer software that will help physicians make faster, more effective treatment decisions.
---
Sponsor Updates
Nordic's Kevin Dumser and his son's battled with childhood cancer is featured in the local paper.
NVoq will exhibit at the American College of Pathologists Annual Meeting October 4-7 in Nashville, TN.
Intelligent Medical Objects will exhibit at the MUSE International Medical Users Software Exchange October 7-8 in Liverpool, UK.
---
Contacts
Jennifer,  Mr. H, Lorre, Dr. Jayne, Dr. Gregg, Lt. Dan
More news: HIStalk, HIStalk Connect.
Get HIStalk Practice  updates.
Contact us online.
Become a sponsor.