We've put together a list of HIStalk sponsors exhibiting at this year's MGMA conference in Nashville, TN. Take a moment to look over the products and innovations (and giveaways!) our sponsors plan to showcase, and map out your trip to the exhibit hall accordingly. We've also included contact information for those sponsors who will not be exhibiting, but will be available for one-on-one meetings.
---

AdvancedMD
Booth 1419
Let AdvancedMD show how you can achieve the freedom to practice and remain independent by choice. AdvancedEHR and AdvancedPM automate your practice within a comprehensive and unified cloud ecosystem to optimize your entire staff workflow. In-booth mini sessions will run through the conference and include best practices for billing professionals, easy financial reporting of most any practice metric with AdvancedInsight, and our new peer-to-peer financial benchmarking product. We'll also debuting our AdvancedExchange interop tools that connect all your health information systems together within and across AdvancedMD.
---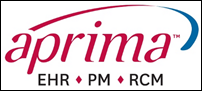 Aprima Medical Software
Booth 1202
Aprima provides innovative EHR, PM, and RCM solutions for medical practices. The Aprima EHR/PM is an integrated system built on a single database. Aprima uses a fast, flexible design that adapts automatically to a physician's workflow and sets the benchmark for ease-of-use, speed, and flexibility. Thousands of Aprima users are benefiting from improved quality of care, improved patient satisfaction, improved quality of life, and an improved bottom line. Stop by booth 1202 to see for yourself how Aprima documents visits with lightning speed and get a free stopwatch to compare us to any other EHR.
---

Clockwise.MD
Booth 1735
Clockwise.MD helps you manage the psychology of waiting to improve patient satisfaction. There are three things that patients dislike about waiting – uncertain durations, unexplained waits, and waits perceived as unfair. Clockwise.MD addresses each by keeping patients up-to-date and informed of their personal wait situation, and by giving them the flexibility to control their wait experience. Patients can choose a time to come in from the Web; and receive text notifications so that they can wait at home, run errands, or get a cup of coffee instead of waiting in the waiting room. Patients can check their status from a dashboard in the lobby. Clockwise.MD also measures satisfaction through post-visit, text-based Net Promoter Score survey questions, and increases positive online reviews. Visit us in booth 1735 and register to win a set of QuietComfort 15 Acoustic Noise Cancelling Headphones.
---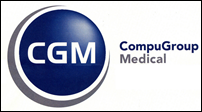 CompuGroup Medical US
Booth 814
CompuGroup Medical US will be in Nashville for MGMA15! We will showcase our superior data aggregation and business intelligence solution CGM ANALYTICS, an advanced business intelligence solution designed to provide healthcare organizations with a whole new way to interact with data! Reserve your personalized demo/consultation and learn how you can leverage CGM Analytics to paint a true picture of the clinical, financial, and operational status of your organization or practice. RSVP Today! Text "ANALYTICS814" to 22828.
---

EClinicalWorks
Booth 417
EClinicalWorks is a privately-held leader in healthcare IT solutions, providing a "next generation" comprehensive EHR and PM solution in addition to population health, patient engagement, and RCM tools. With strong interoperability and patient engagement technologies, EClinicalWorks extends the EHR beyond practice walls to create community-wide records. More than 100,000 physicians across all 50 states utilize EClinicalWorks with customers including physician practices, out-patient departments of hospitals, ACOs, health centers, health systems, departments of health, and convenient care clinics. Stop by the EClinicalWorks booth to learn about new developments and see live demos. Visit www.eclinicalworks.com for more information.
---

Healthfinch
Booth 1240
MGMA attendees who schedule booth meetings with Healthfinch ahead of time will be entered for a chance to win an iPad mini. During exhibit hours, Healthfinch staff will be on hand to provide brief product demos.
---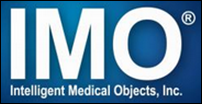 Intelligent Medical Objects
Booth 735
Intelligent Medical Objects (IMO) has developed the most widely-accepted medical terminology solution for the management of medical vocabularies and software applications at healthcare organizations worldwide. IMO's terminology is used by more than 3,500 hospitals and 400,000 providers daily, and IMO is partnered with virtually all major EHR vendors. IMO medical vocabulary and mapping products effectively capture clinical intent and help EHRs preserve and communicate this across the entire spectrum of care. IMO clinical terms are mapped to all standard coding systems including ICD-10-CM/PCS, CPT4, and SNOMED CT. IMO's latest solution, IMO Anywhere, provides mobile access to Problem (IT) Terminology complete with ICD-10 modifiers, right from any Web browser, Apple iOS, or Android device. IMO will offer a free IMO Anywhere trial through October 2015; visit booth 735 and www.e-imo.com to start this free trial today.
---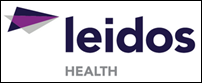 Leidos Health
Booth 1742
Leidos Health is a leading healthcare IT consulting firm with deep clinical and technical expertise to support our customers in selecting, implementing, and optimizing information technology investments. Leidos Health offers a comprehensive range of technology services for healthcare providers – from vendor selection, strategy, design, implementation, and optimization, across all major EHR systems. Our professional services help providers meet regulatory requirements, optimize technology for their clinical workflows, improve collections and reduce receivables, and keep data safe. Stop by our booth (1742) to register for a chance to win a Garmin Vivofit fitness band.
---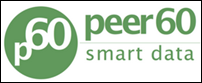 Peer60
To schedule a meeting, contact Taylor Madsen tmadsen@peer60.com, 801. 358. 7106
Meet Reaction, the only healthcare market research platform designed specifically for forward-thinking business leaders. Generate leads while you gather strategy-guiding insights in days, not months. Text or email Taylor during the show for a demo and copies of our latest industry reports on Community Hospital EHR or Ambulatory EHR. tmadsen@peer60.com  801.358.7106
---

PerfectServe
Booth 730
PerfectServe provides healthcare's only comprehensive and secure communications and collaboration platform uniting physicians, nurses, and other care team members across the continuum and facilitating timely interaction among them. With flagship solution PerfectServe SynchronyT, you can consolidate patient communication onto a single, secure platform; manage HIPAA compliance across voice, mobile, secure text, SMS, and other modes of communication; maintain your privacy so patients only see your office number when you return or make calls; and route calls based on your preferences for that moment in time. Join more than 50,000 physicians who use PerfectServe to manage patient care communications.
---

Versus Technology
Booth 1628
Are long wait times an issue in your practice? Do patients have difficulty scheduling appointments? Is your staff working at a frantic pace? Versus Advantages Clinic, named to Physician Practice Magazine's "Top 10 List of Tech for Physicians," helps you answer these challenges. Our automated patient flow system has helped medical groups across the nation eliminate their waiting rooms, increase capacity and access, increase patient time with physicians, and improve the patient experience. Learn more about Versus at booth 628, where you can also speak with a respected expert in patient flow Jim Stilley, MHA, FACHE, CASC. Every visitor will be entered to win an Apple Watch.
---
Contacts
Jennifer,  Mr. H, Lorre, Dr. Jayne, Dr. Gregg, Lt. Dan
More news: HIStalk, HIStalk Connect.
Get HIStalk Practice  updates.
Contact us online.
Become a sponsor.