Top News
Athenahealth launches Let Doctors Be Doctors, a website and hashtag that physicians can use to complain about their EHRs. It's a fairly brilliant marketing move, given that the company's product development team will benefit from the feedback. Plus, ZDoggMD seems to be a campaign spokesperson, ratcheting up the cool factor considerably.
---
Webinars
None in the next few days. Contact Lorre for webinar services. Past webinars are on our HIStalk webinars YouTube channel.
---
Acquisitions, Funding, Business, and Stock
Executives attending the KLAS Keystone Summit in Utah agree to objective interoperability metrics and ongoing reporting, though no details are released as to what the measures are; how they were agreed upon; and how executives from Epic, Cerner, Greenway Health, Athenahealth, and EClinicalWorks, among seven other vendors, will go about reporting them. KLAS naturally plans to serve as the organization that will assist the vendors in creating a plan to launch and monitor the collaboration. Though the announcement is vague, I would be interested to learn what a dozen leading EHR vendors, particularly Epic, agree upon, and how ambulatory might figure into the equation.

Relay Health announces the successful processing of $25 billion in ICD-codes stemming from 13 million claims made using the company's RCM technologies.
---
Announcements and Implementations
Talksoft offers a mobile survey tool to benchmark patient experience and practice performance.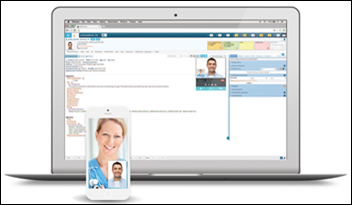 EClinicalWorks launches 10e, a cloud services platform incorporating EHR functionality with population health and patient engagement tools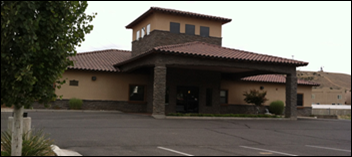 X-Ray Associates of New Mexico, the state's largest outpatient provider of medical imaging services, selects the RIS V7.6 software suite from MedInformatix.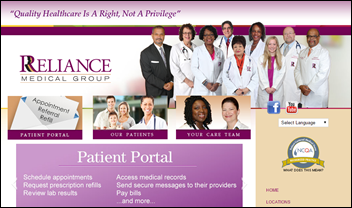 Reliance Medical Group (NJ) implements MD Revolution's RevUp for CCM solution, offering its 40 physicians clinical decision support, enhanced patient engagement services, and care-plan access in between patient visits.
---
Government and Politics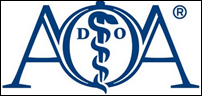 The American Osteopathic Association makes clear its disappointment with the Meaningful Use program, stressing that additional though unspecified changes are needed beyond those announced with much fanfare last week. "When only 10 percent of providers are in compliance, it's clear that a substantial overhaul is needed in order for EHRs to achieve their stated purpose," says John Becher, DO, president of the American Osteopathic Association. "At this juncture, the meaningful use program as it stands is not strengthening the critical physician-patient relationship that osteopathic physicians hold sacred, which is exactly the opposite of the law's intent."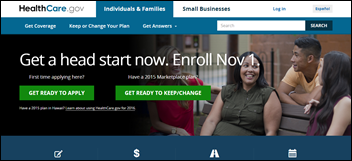 Healthcare.gov bashing ramps up, with the New York Times pointing out that the federal health insurance exchange's "window shopping" feature is behind schedule due to unanticipated bugs and a lack of payer-submitted data. Due to the delay, users shopping for policies ahead of open enrollment are not able to view health plan benefits, prices, and details. HHS now plans to launch the new search tool closer to November 1.
ONC's Office of Standards and Technology Director, Steven Posnack, lays out how the agency plans to move forward with implementing the final rule's regulatory requirements, including certification companion guides and draft test procedures for each EHR certification criterion. NIST will also make available "alpha" versions of 2015 Edition testing tools for early feedback and pilot testing.
---
Telemedicine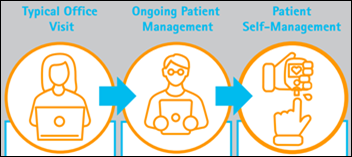 An Accenture report suggests that utilization of virtual tools in the areas of self-care, patient management, and annual visits could potentially save PCPs $10 billion annually. The report makes an interesting comparison to the amount of time PCPs could save if certain tools are used in certain care settings: For example, using virtual solutions in diabetes care could free up 11 percent of the PCP workforce, which the company equates to $2 billion in savings each year.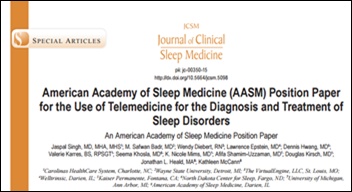 The American Academy of Sleep Medicine publishes a 12-page position paper with recommendations of technical specifications and best practices for specialists to consider when incorporating sleep telemedicine into their practice. Though comprehensive, the AASM makes sure to point out that specialists should be prepared to adjust their practices based on the anticipated rapid expansion of telemedicine technologies. The academy anticipates that potential areas of expansion will include high-risk population management, wearable device technology, bundled payment schemes, integrative care models of delivery, wellness programs, and home health.
---
Other
Researchers in London determine that physically fit office workers won't benefit from working at a standing desk as opposed to a seated one, no doubt leaving millions of standing desk owners wondering about their return policies. The researchers found that "extended butt parking" didn't result in a higher risk of premature death for employees already active, proving that a gym membership is far more valuable to your health than the latest ErgoDepot desk.
---
Sponsor Updates
PerfectServe will exhibit at the Western Section AUA Annual Meeting October 25-29 in Indian Wells, CA.
Blog Posts
---
Contacts
Jennifer,  Mr. H, Lorre, Dr. Jayne, Dr. Gregg, Lt. Dan
More news: HIStalk, HIStalk Connect.
Get HIStalk Practice  updates.
Contact us online.
Become a sponsor.