Top News
Teladoc conducts its 1 millionth visit, making it the first telemedicine vendor to reach that particular milestone. The 13 year-old company also touts other milestones, including being the first and so far only telemedicine company to be certified by the National Committee for Quality Assurance for its physician credentialing process. The news comes just a few weeks after news broke that Highmark will not renew its contract with the company for fully insured members, causing Teladoc shares to take a sizeable tumble. Experts haven't yet weighed in on whether or not the company will realize its hoped-for Q3 revenue of between $19 million and $19.5 million – a nudge up from Q2's $18.2 million.
---
Webinars
None in the next few days. Contact Lorre for webinar services. Past webinars are on our HIStalk webinars YouTube channel.
---
Announcements and Implementations
San Jose, CA-based Bizmatics retools customer support for its Prognocis EHR via adoption of a cloud-based phone system from 8×8.

MedSafe launches an ICD-10 education and compliance program for physician practices.
Less than a week ahead of the Genomics pre-conference scheduled at its annual conference, WEDI creates a Genomic Data Exchange Workgroup to develop a plan for incorporating genomic data into the healthcare system. AMA Personalized Medicine Program Director Katherine Taber, Aetna Vice President of Consumer Clinical Strategy Adam Scott, and Intermountain Healthcare Clinical Genetics Institute Senior IT Strategist Grant Wood will lead the new group.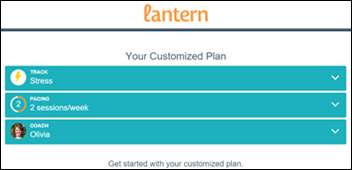 Mental health startup Lantern adds stress to its line of Web-based cognitive behavioral therapy programs. The new stress track includes podcasts, exercises, interactive techniques, and secure messaging with a health coach.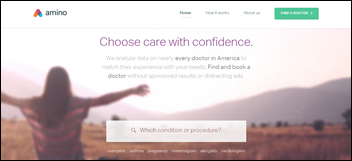 San Francisco-based startup Amino launches a platform to connect consumers to physicians with experience in treating certain conditions. The tool, which also lets consumers filter physicians based on location and accepted insurance plans, is based on the claims data of 188 million patients that the company has been gathering since 2013. Co-founder and CEO David Vivero, who spent a year as an executive at Zillow, penned a personal post explaining why his healthcare experiences prompted him to truly put "consumer" into the "consumerization of healthcare."
---
Acquisitions, Funding, Business, and Stock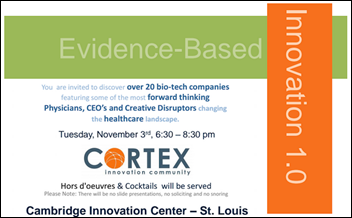 Venture capital company ISelect invites over 200 physicians to Evidence-Based Innovation 1.0, a November 3rd event in St. Louis that aims to connect MDs with local healthcare startups. "St. Louis' innovative early-stage healthcare companies need doctors as customers," explains ISelect CEO Carter Williams. "We're bringing the doctors and the early-stage companies together. Sort of an obvious thing, but it's never been done before."
---
People

Jodi Daniel (ONC) joins Crowell & Moring as a partner in its Health Care Group.

Kyle Duke (TennCare) joins PatientFocus as EVP of operations.
---
Research and Innovation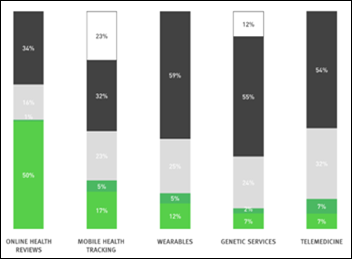 Rock Health publishes findings from its first survey on consumer adoption of digital health technologies, finding that less than 20 percent of the general public engages with any digital health tools beyond online searches for medical conditions and online doctor review sites. HIStalk Connect's Lt. Dan digs into the details here.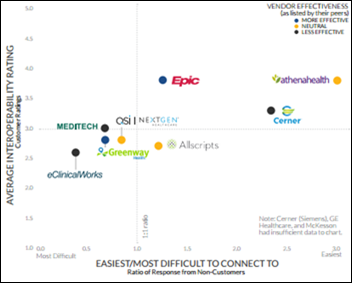 A KLAS interoperability brief puts Athenahealth ahead of Epic and Cerner in the category of "Easiest to Connect To," citing high marks from Athena customers relating to integrating outside patient data into their workflows, and the hassle-free experiences non-customers have reported in interfacing with the company's technology.
---
Government and Politics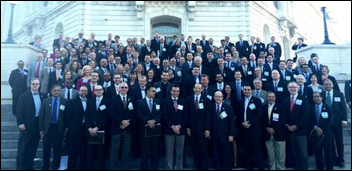 American College of Cardiology members converge in Washington, DC as part of the organization's yearly legislative conference. Talking points include EHR usability and the promotion of transparency in EHR vendor contracts by making gag clauses illegal.
---
Other
Medscape takes a look at the worst healthcare predictions over the last 20 years, showing special love to EHRs: "Policy-makers, including but not limited to President Obama, predicted that we could use the savings from digitizing medical records to pay for extending insurance coverage. It's the worst prediction because what resulted — the current-day EHR — is an unmitigated disaster. EHRs not only remove the humanity from the patient/doctor interaction, they distract caregivers from what is most important. Distraction … is our number-one patient safety issue. EHRs make it worse."
---
Contacts
Jennifer,  Mr. H, Lorre, Dr. Jayne, Dr. Gregg, Lt. Dan
More news: HIStalk, HIStalk Connect.
Get HIStalk Practice  updates.
Contact us online.
Become a sponsor.