Top News
Serial entrepreneur Jay Mason launches Intellivisit with seed funding of over $1.6 million from such backers as former Wisconsin Governor and HHS Secretary Tommy Thompson. The startup's product, piloted by Memorial Physician Services (IL), offers virtual diagnosis and prescriptions, triage, and appointment scheduling. It's looking to raise an additional $2.5 million, and is initially prospecting health systems and employers.
---
HIStalk Practice Announcements and Requests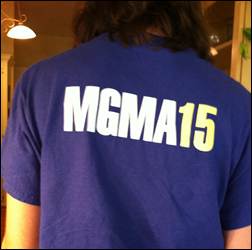 I'm still processing all of the show-floor conversations and session themes I overheard at MGMA in Nashville a few weeks ago. My experience at the conference (which you can read about here, here, and here) led me to jump at the chance to host tomorrow's #kareochat tweet chat, happening at 12 pm ET. We'll cover the issues and decisions keeping physicians and practice managers up at night, focusing on physician burnout, chronic-care management, ICD-10, hospital employment, and moving to value-based care. Hope to see you there.
---
Webinars
None in the next few days. Contact Lorre for webinar services. Past webinars are on our HIStalk webinars YouTube channel.
---
Acquisitions, Funding, Business, and Stock

Lake Oswego, OR-based CarePayment opens a Nashville, TN office, where it will base operations around its patient-friendly financing programs and engagement platform. The company also has named Ed Caldwell (MediTract) chief revenue officer, and added George Lazenby (OrderInsite) and Mark Emkjer (WebMD Health Services) to its Board of Directors.
---
People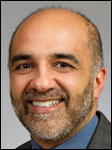 Micky Tripathi (Massachusetts EHealth Collaborative) joins The Sequoia Project's Board of Directors.
---
Announcements and Implementations

RCM and EHR vendor Medical Practice Partners adds an ICD-10 translation tool and predictive rules engine platform from RCxRules to its service line.
---
Government and Politics
ONC seeks a chief scientist to advice the national coordinator on organization health IT programs; and develop, execute, and coordinate scientific and technology grant program policies and activities, among other duties. The position seems to have been vacant since former Chief Scientist Doug Fridsma, MD left ONC in late September 2014.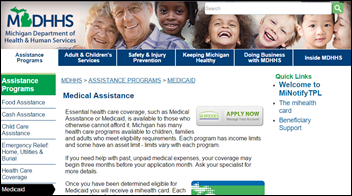 The Michigan Dept. of Health and Human Services touts its new Medicaid Management Information System, developed by CNSI in partnership with the State of Illinois, as the nation's first MMIS to be completely automated and cloud-enabled. "Moving to the cloud allows us to better serve our residents and improve health care delivery, all while reducing costs," says MDHHS Director Nick Lyon. "This unique initiative enhances our ability to maintain Medicaid systems, meet state and federal guidelines, and work with partners such as Illinois to create a multi-state platform that can meet the specific needs of our residents."
---
Research and Innovation
MGMA 15 organizers sent me the results of daily attendee polling, though they didn't note how many physicians and/or practice managers were surveyed. The most IT-related question revolved around the changes practices have made in response to the increase in high-deductible health plans:
Six percent added more staff.
Twenty-three percent added technology to quickly and accurately determine benefits and liability.
Twenty-one percent changed financial responsibility policy or paperwork presented to patients (which also might have IT implications).
Thirty-one percent did more than one of the above.
Nineteen percent have not made any changes (meaning there's some room in the market for vendors, assuming practices have the budget).
Fast Company looks at the ways in which the University of Southern California's Virtual Care Clinic will use virtual reality, artificial intelligence, mobile apps, and wearables to redefine healthcare. USC's Center for Body Computing is developing two technologies leading up to the clinic's launch – hologram house calls and a diagnosis and treatment app incorporating technology from Dr. Evidence, a software platform that pulls data from published clinical studies.
---
Telemedicine
Blue Cross and Blue Shield taps American Well as its telemedicine partner of choice for its 29 independent health plans across 26 states.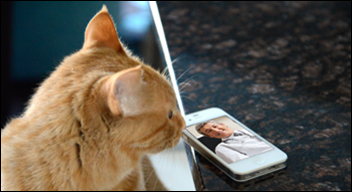 I couldn't resist: Vet on Demand officially launches the first veterinary telemedicine app, enabling "pet parents" to save preferred veterinarians for future contact, and retain a call history with notes and digital health records. Calls are just $25, slightly cheaper than the typical telemedicine app. AmeriDoc founder David Lindsey is an investor in the Santa Monica, CA-based business. (I love that their website's footer says "All rights, human and animal, reserved.")
---
Other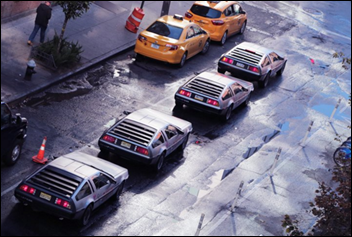 Today marks "Back to the Future Day," the official celebration of Marty McFly's and Doc Brown's trip to the future time of October 21, 2015. Ride-sharing service Lyft got into the spirit of things, offering their New York City customers the option to ride in a DeLorean via the "McFly Mode" option on its app. The company made it clear that while the rides were free, travel through time was highly unlikely given that the car needs to reach 88 mph and Big Apple speed limits hover only around 25.
---
Sponsor Updates
EClinicalWorks recaps its user conference in a series of posts.
Healthwise will exhibit at the HealthTrio 2015 Users Group Conference October 26-28 in Tucson, AZ.
Aprima will exhibit at the AAP Experience National Conference & Exhibition October 24-27 in Washington, DC.
Blog Posts
---
Contacts
Jennifer,  Mr. H, Lorre, Dr. Jayne, Dr. Gregg, Lt. Dan
More news: HIStalk, HIStalk Connect.
Get HIStalk Practice  updates.
Contact us online.
Become a sponsor.