Top News
CVS Health opens its 1,000th MinuteClinic, shoring up the notion that retail healthcare is gaining a stronger foothold in the US and giving PCPs a run for their money. The company seems fairly savvy when it comes to opening up patient access points; it acquired Target's pharmacy and clinics earlier this year, and announced telemedicine partnerships with American Well, Doctor on Demand, and Teladoc in August. It's also looking to offer "new and innovative medical services" through in-store clinics and is working on clinical collaborations with over 60 health systems.
---
HIStalk Practice Announcements and Requests

Now that MGMA has passed, it's time to turn my attention to the rest of my fall conference calendar. Tomorrow will see me at the Georgia HIMSS annual trade show. I'll be back at the same venue on November 3rd for the Health IT Leadership Summit. Coincidentally, both events have the same headliner – MedAssets founder John Bardis, which is a bit surprising given the large pool of healthcare IT talent in and around Atlanta. What's on your conference dance card between now and the holidays? Share your must-see events, especially any in the Southeast, via the comments below.
---
Webinars
None in the coming days. Contact Lorre for webinar services. Past webinars are on our HIStalk webinars YouTube channel.
---
Announcements and Implementations

DrFirst launches MyBenefitCheck, which enables physicians to look up a patient's prescription benefit coverage in real time. The new tool will become available to users of DrFirst's Rcopia e-prescribing solution on October 26. A wider roll out to users of the company's 300-plus EHR partners will begin November 1. Humana has rolled out the tool to its physicians under the name IntelligentRx.
---
Government and Politics

President Obama announces a public health effort to combat the use of opioids, with support from the National Association of Boards of Pharmacy and dozens of public and private-sector organizations. The initiative includes a goal of doubling the number of physicians who have registered with their state's prescription drug monitoring programs within the next two years. The President's announcement notes that the DoD and Indian Health Service are working to integrate prescription data directly into their EHRs.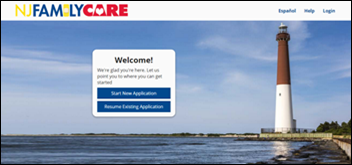 Morris County, NJ launches a Medicaid pilot program that will use Xerox, the state's health benefits coordinator, to process annual eligibility determinations. "With the implementation of Medicaid expansion and changes in various funding streams that support some of our most critical services," explains Morris County Director of Human Services Jennifer Carpinteri, "we must look at our infrastructure to find efficiencies while continuing to provide high quality services." The project's goals include improving timely and appropriate eligibility determinations and customer experience.
---
Telemedicine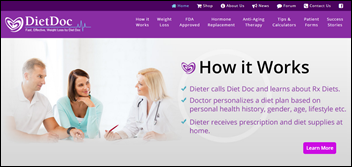 San Diego-based Diet Doc launches telemedicine services for it weight-loss customers.
Virtual exam device startup MedWand names Doctor on Demand as its preferred telemedicine provider. The two companies plan to market their services together moving forward.
---
Research and Innovation
A G Data report finds that 26.6 percent of all malware attacks thus far in 2015 have been aimed at healthcare websites – the first time medical-related sites have attracted this much malicious attention. The most commonly seen malware campaign, "Money Rain," has been connected to 37 percent of the healthcare websites studied.
---
Other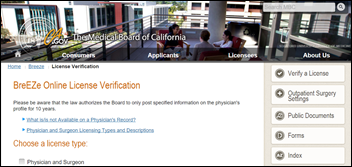 The Medical Board of California launches a public relations effort to help patients understand that they can – and should – verify physician licensing and disciplinary action via its online verification tool. The campaign stems from a petition filed earlier this month by Consumers Union urging the board to require that physicians on probation tell their patients. There are almost 500 doctors in the state whose patients don't know they have faced disciplinary action.
---
Contacts
Jennifer,  Mr. H, Lorre, Dr. Jayne, Dr. Gregg, Lt. Dan
More news: HIStalk, HIStalk Connect.
Get HIStalk Practice  updates.
Contact us online.
Become a sponsor.