Population health management technology vendor Lightbeam Health Solutions expands, doubling its previous office space with a relocation to the top floor of Urban Towers in Irving, TX.

Verisk Analytics makes its intentions known with regard to the possible sale of its Verisk Health data analytics business, which includes population health management tools. (Mr. H reported the rumor on October 14.) "Verisk Health is an excellent business in a very attractive, growing market," says Verisk Analytics President and CEO Scott Stephenson. "However, after much thought and consideration we have determined to explore alternative uses for shareholder capital that are more closely aligned with our strategy and global ambitions."
Truman Medical Centers (MO) and Cerner will work together in piloting healthcare IT and giving Cerner employees on-site experience as part of a 10-year "living lab" partnership, the ultimate goal of which aligns with the Triple Aim. "There's a number of ways we can do that," says Cerner CEO Burke. "Whether it's how we help some of the population connect to the appropriate venue of care through use of technologies … and understanding more about that person. So when they enter the system, we can put them in the appropriate care. … We'll work on our system about how you take social data and how you take clinical to get the highest quality outcome at lower cost." TMC has been a Cerner client since 1992, when it implemented the company's Millenium EHR.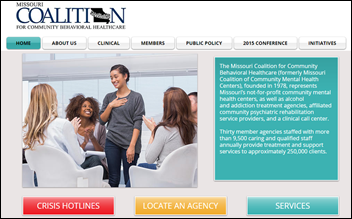 The Missouri Coalition for Community Behavioral Healthcare selects the Netsmart CareManager care coordination solution to better manage the home health patients of several of its community mental health centers. In addition to aggregating clinical and claims data, the new tool will also enable risk stratification and population health monitoring.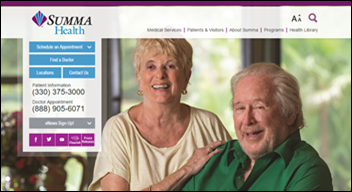 Summa Health System receives a $6 million gift – the largest in its history – from local philanthropists Ann and David Brennan, the bulk of which it plans to use on population health initiatives.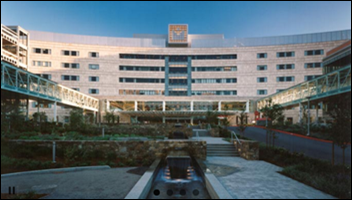 Legacy Health (OR) pays $100 million for a 50-percent interest in PacificSource Health Plans as part the creation of a nonprofit, integrated health system – the first of its kind in the state. The new nonprofit will hold the other 50 percent stake. Legacy Health President and CEO Dan Brown explains that the partnership is the next step in the six-hospital system's population health management journey, adding that the "market demands flexibility and adaptability. We can create new products to combine our strengths to manage care of our patients and to have better experience for patients and providers and get costs down."
Mount Sinai Health System (NY) partners with digital health company Livongo Health to offer a diabetes management program for the city incorporating a data analytics platform that captures information from Livongo's connected glucose meters, personal devices, EHRs, and medication records. Alerts and insights are then sent in real time to the patient, as well as to their network of caregivers and Mount Sinai care team.
---
Contacts
Jennifer,  Mr. H, Lorre, Dr. Jayne, Dr. Gregg, Lt. Dan
More news: HIStalk, HIStalk Connect.
Get HIStalk Practice  updates.
Contact us online.
Become a sponsor.