Top News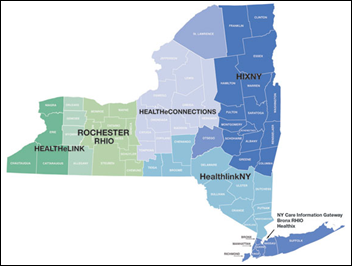 The State Health Information Network for New York (SHIN-NY) connects all eight RHIOs across the state, a milestone funded by $100 million in taxpayer money over the last several years. While the achievement is significant, the state and managing New York EHealth Collaborative aren't resting on their laurels. They are now focusing on connecting physician practices to the HIE, a challenging endeavor given the capital investment and boots-on-the ground training required. While over 80 percent of FQHCs and hospitals in the state now participate, just 12 percent of physician practices are connected.
---
HIStalk Practice Announcements and Requests
My fifth trip to the Health IT Leadership Summit in Atlanta was highlighted by the morning's first panel, which featured reps from Epic, Cerner, RelayHealth, and Greenway. It's the first time I've seen all four vendors together on stage, a subdued bunch if ever there was one. All four seemed to agree with each other on most every talking point – the main one being whether interoperability is a fantasy or a reality that will someday be achieved. I was hoping for fisticuffs, but no such luck. I attempted to stir things up by raising my hand when moderator Shahid Shah asked, "Who in the audience believes these guys are the reason interoperability doesn't yet exist?" Most of the 800-plus attendees were either too polite or too inattentive to answer honestly, keeping their hands firmly in their laps.
---
Webinars
November 11 (Wednesday) 2:00 ET. "Trouble Upstream: The Underinsured and Cash Flow Challenges." Sponsored by TransUnion. Presenter: Jonathan Wiik, principal consultant, TransUnion Healthcare. The average person spends nearly $15,000 per year on healthcare as deductibles keep rising. Providers must educate their patients on plan costs and benefits while controlling their own collection costs by using estimation tools, propensity-to-pay analytics, and point-of-sale collections. This webinar will highlight industry trends in managing underinsured patients and will describe ways to match patients to appropriate funding.


November 12 (Thursday) 1 :00 ET. "Top Predictions for Population Health Management in 2016 and Beyond." Sponsored by Medecision. Presenters: Tobias C. Samo, MD, FACP, FHIMSS, CMIO, Medecision; Laura Kanov, BS, RRT, MBA, SVP of care delivery organization solutions, Medecision. With all the noise and hype around population health management, the presenters will share their predictions for 2016 and their insight into meeting the mounting pressures of value-based reimbursement and the tools and technology needed to manage care delivery.
Contact Lorre for webinar services. Past webinars are on our HIStalk webinars YouTube channel.
---
Acquisitions, Funding, Business, and Stock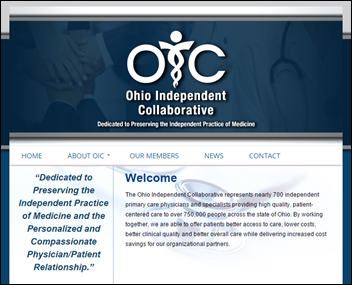 The Toledo Clinic (OH) joins the Ohio Independent Collaborative, citing the fact that OIC's members are on the same EHR as a contributing factor to its membership. The clinic joins six other physician groups in the collaborative, which now covers a combined 900,000 patient lives. OIC members plan to work on clinical quality, patient care, and provider access initiatives in hopes of eventually creating a competing care option in the health system-dominated marketplace.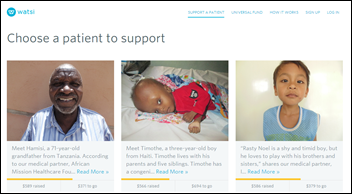 Nonprofit crowdfunding site Watsi receives a $3.5 million Series A-like investment from a bevy of investors, which it will use to hire additional engineers and to stave off internal fundraising. Since graduating from Y Combinator in 2012, Watsi has helped 5,000 patients in 20 countries raise money for healthcare procedures. It hopes to help 1 million patients by 2020.
MinuteClinic opens its first retail clinics in Maine. There are now over 1,000 such clinics in 33 states.
---
Announcements and Implementations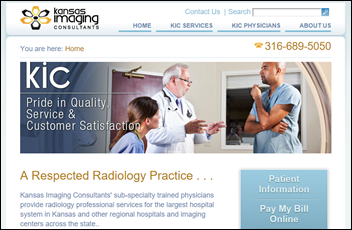 Kansas Imaging Consultants implements RCM solutions from Zotec Partners across its team of 28 radiologists and four facilities.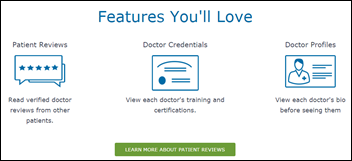 Kaiser Permanente Northwest (OR) becomes the first physician group in the state to offer online patient ratings of its 1,300-plus physicians. Ratings are based on cumulative, after-visit patient surveys administered by Press Ganey.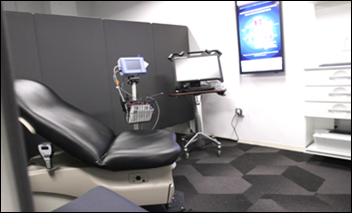 The 450 square-foot AMA Interaction Studio opens at Matter, a healthcare collaborative and co-working space in Chicago. The organizations launched an official partnership in February, bringing together physicians and entrepreneurs for educational workshops, interactive simulations, and collaboration events focused on healthcare improvement. The new studio offers a "unique technological test bed" for creating products in  simulated medical settings.
---
Government and Politics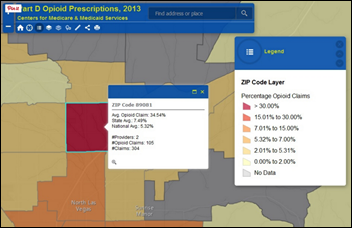 As part of a broader focus on battling the US "opioid epidemic," CMS releases an online interactive mapping tool that shows de-identified Medicare Part D opioid prescription claims by location and percentage. "The opioid abuse and overdose epidemic continues to devastate American families," says CDC Director Tom Frieden, MD. "This mapping tool will help doctors, nurses, and other healthcare providers assess opioid-prescribing habits while continuing to ensure patients have access to the most effective pain treatment. Informing prescribers can help reduce opioid use disorder among patients." I sincerely hope the military community of physicians pays particular attention to prescription rates on US bases. It saddens me that our nation's armed forces have developed a reputation for over prescribing painkillers.
Healthcare.gov rolls out a beta Doctor Lookup feature, enabling one in four random users to search for health plans by preferred physician or facility. The site will also roll out a corresponding Prescription Drug Check tool, which will allow consumers to search for plans that cover their prescription drugs.
---
People

Robert Pepper (Visicu) joins Orion Health as vice president of marketing for North America.
---
Telemedicine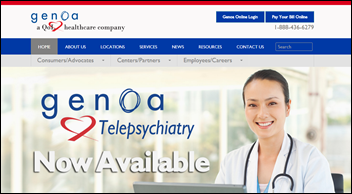 Behavioral health specialty pharmacy services vendor Genoa offers telepsychiatry services after acquiring New York City-based telepsychiatry vendor 1DocWay for an undisclosed sum.
---
Research and Innovation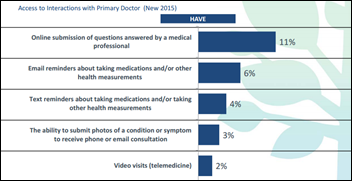 A survey of 5,000 patients shows there's still quite a gap between the availability of patient engagement tools and physicians that offer them. Just one in five of those surveyed have access to online appointment scheduling, while less than half receive even traditional appointment reminders via phone. Just 15 percent communicate with their physician via secure email, and only 9 percent receive reminders via text. Researchers attribute the low utilization numbers to a lack of appropriate physician incentives, plus regulatory and legislative adoption barriers. Consumer awareness may also play a part, highlighting what seems like an ever-increasing need for patient and physician education on the benefits of such technologies.
A Colorado study finds "staggering cost differentials" between care settings for identical ailments. Treatment for a common cold in the ER averaged $709 versus $114 in a physician's office or urgent care clinic. Headaches racked up the biggest difference – $2,010 in the ER versus $375 in the outpatient setting. Close to 40 percent of the state's ER visits occur for non-emergency reasons, leading researchers to conclude that the state could save up to $800 million annually if patients seek office-based care first.
---
Other
AMA adds 20 medical schools to its Accelerating Change in Medical Education Consortium, which is working to develop the "medical school of the future." Launched with 11 schools in 2013, the latest round of academic institutions will receive $75,000 each over the next three years to develop innovative curriculums that will better prepare students for the challenges of working in today's healthcare system. "By working together," explains Susan Skochelak, MD AMA group vice president for medical education, "we believe that during the next several years this effort will produce physicians who are not just skilled clinicians, but system-based thinkers, change agents, technology champions, and inter-professional team players."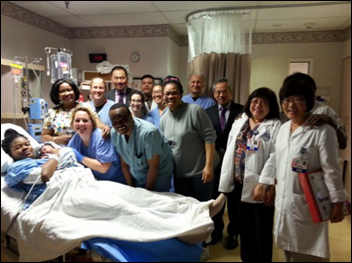 Ada Igonoh, MD the only female medical doctor to survive Ebola, gives birth to a healthy baby girl at Greater El-Monte Community Hospital (CA). In addition to being a mom and physician, the Nigerian-born Igonoh is now a public health advocate and motivational speaker.
---
Sponsor Updates
Medicity celebrated Halloween with an ICD-10 graveyard titled "You Don't Want to Die on This Hill."
Aprima will exhibit at the American College of Rheumatology Annual Meeting November 8-10 in San Francisco.
Nordic releases a video titled "After ICD-10: Minimizing pain, increasing gain."
EClinicalWorks and Healthwise will exhibit at the mHealth Summit November 5-6 in National Harbor, MD.
Blog Posts
---
Contacts
Jennifer,  Mr. H, Lorre, Dr. Jayne, Dr. Gregg, Lt. Dan
More news: HIStalk, HIStalk Connect.
Get HIStalk Practice  updates.
Contact us online.
Become a sponsor.