NavigatorMD rebrands to NavMD and launches new population health products including Healthie, a predictive analytics tool designed to drive participation in employer-sponsored wellness programs; and Advocate, a point-of-care coordination tool targeted to chronic disease populations.
In its latest earnings call, Cerner says that Epic-using Geisinger chose Cerner for population health management because "our capabilities could not be equaled by a competitor." Mr. H offers highlights from the call here.

The California Hospital Association completes its Population Health Management Certification series. Led by consulting firm Kaufman, Hall & Associates, the program focused on implementation approaches and lessons learned by CHA's member hospitals.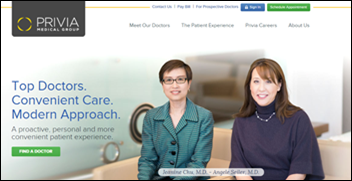 Population health management and PM firm Privia Health expands its medical group in Texas, adding Mark Cone, MD as market president of PMG – Gulf Coast Texas. Over 60 physicians from nine practices have already joined the new organization.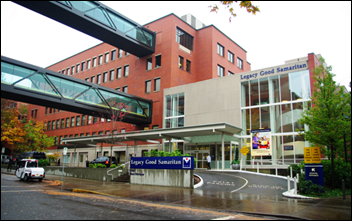 Legacy Health (OR) selects population health management tools from Evolent Health as part of a multi-year partnership in which the organizations will focus on value-based care strategy and improving clinical programs.

Consulting firm The Chartis Group acquires iVantage Health Analytics. The company announced the acquisition nearly a year to the day it acquired Aspen Advisors to shore up its advisory services.
Medecision and Forward Health Group partner to provide population health management solutions to New York DSRIP participants.
Signet Accel integrates Predixion Software's Insight analytics tool into its Avec data integration platform. The companies are collaborating on clinical and translational medicine client projects, and plan to release an exclusive joint offering.
The Harvard T.H. Chan School of Public Health selects Wellness Workdays to conduct a $1.3 million worksite wellness study with BJ's Wholesale Club. The study will encompass onsite biometric screenings, personal health assessments, team-based fitness activities, and behavior change programs. "My team will utilize our expertise in population health management to determine the best strategies to promote positive outcomes for BJ's Team Members," says Wellness Workdays CEO Debra Wein. "With support from Harvard and the leadership at BJ's, we are confident we can promote changes in overall employee health and productivity and, over time, moderate rises in health care costs."
---
Contacts
Jennifer,  Mr. H, Lorre, Dr. Jayne, Dr. Gregg, Lt. Dan
More news: HIStalk, HIStalk Connect.
Get HIStalk Practice  updates.
Contact us online.
Become a sponsor.