Top News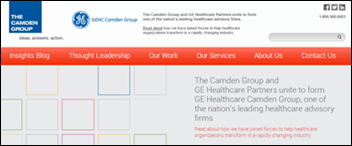 GE Healthcare acquires The Camden Group for an undisclosed sum. The Los Angeles-based Camden Group, which offers advisory services for physician groups and hospitals, will become the GE Healthcare Camden Group and serve as as the US business unit of global advisory firm GE Healthcare Partners. GEHCG becomes one of the largest consulting firms in the US, according to Daniel Marino, executive vice president of the new organization. GE Healthcare acquired UK-based Foresight Partnership and Finnamore last year.
---
HIStalk Practice Announcements and Requests
Thanks to the following sponsors, new and renewing, that recently supported HIStalk Practice. Click a logo for more information. Interested in learning about HIStalk Practice sponsorship benefits? Contact Lorre for details.
Mr. H plugged the HIStalk Fan Club late last week, so I thought I'd also let readers know that you can also follow news across all three HIStalk sites on LinkedIn and Google +.
---
Webinars
November 11 (Wednesday) 2:00 ET. "Trouble Upstream: The Underinsured and Cash Flow Challenges." Sponsored by TransUnion. Presenter: Jonathan Wiik, principal consultant, TransUnion Healthcare. The average person spends nearly $15,000 per year on healthcare as deductibles keep rising. Providers must educate their patients on plan costs and benefits while controlling their own collection costs by using estimation tools, propensity-to-pay analytics, and point-of-sale collections. This webinar will highlight industry trends in managing underinsured patients and will describe ways to match patients to appropriate funding.


November 12 (Thursday) 1 :00 ET. "Top Predictions for Population Health Management in 2016 and Beyond." Sponsored by Medecision. Presenters: Tobias C. Samo, MD, FACP, FHIMSS, CMIO, Medecision; Laura Kanov, BS, RRT, MBA, SVP of care delivery organization solutions, Medecision. With all the noise and hype around population health management, the presenters will share their predictions for 2016 and their insight into meeting the mounting pressures of value-based reimbursement and the tools and technology needed to manage care delivery.
November 18 (Wednesday) 2:00 ET. "Making VDI Secure and Simple for Healthcare." Sponsored by Park Place International. Presenters: James Millington, group product line marketing manager, VMware; Erick Marshall, senior systems engineer of virtual desktop infrastructure, Park Place International. Deployment of a virtual solution can optimize the experience of clinician users. Attendees will learn how to address the evolving demands of security and mobility in clinician workflow to improve the quality of care.
Contact Lorre for webinar services. Past webinars are on our HIStalk webinars YouTube channel.
---
Acquisitions, Funding, Business, and Stock

Durham, NC-based Validic signs on several new domestic and international clients including Australia-based Health&, France-based VisioMed, and Portland-based Conversa Health. The company, which specializes in connecting disparate digital health platforms, is on quite a roll, having signed on a new partner nearly every month in 2015.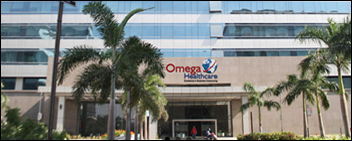 India-based Omega Healthcare prepares to benefit from the transition to ICD-10 and resultant shortage of qualified coders in the United States. The company, which already employs, 2,500 coders, plans to hire an additional 1,000 in the coming quarter and hopes to realize a 30-percent increase in revenue as a result. India employs over 10,000 coders, of which Omega employs the biggest chunk.
---
Announcements and Implementations

Flatiron Health adds Billing Insights to the analytics capabilities of its OncologyCloud platform, enabling oncology practices and cancer centers to link EHR and billing data to recover missed or incorrectly billed charges.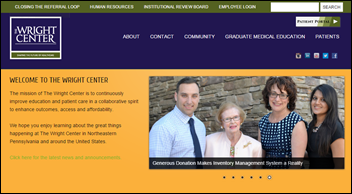 The Wright Center (PA) receives the 2015 HIMSS Ambulatory Davies Award. The center, which has used the Medent EHR since 2005, provides safety net care to 10,000 patients annually, and provides residency and fellowship opportunities for medical students.
Figmd and Alpha II complete EHNAC's Data Registry Accreditation Program. They are the first two organizations to complete the third-party review for registries that provide services to HIEs, RECs, and other government entities.
---
People
WEDI awards its 2015 Sullivan Award to Walter Suarez, executive director of health IT strategy and policy, Kaiser Permanente. Suarez was appointed by HHS Secretary Sylvia Burwell to head up the agency's National Committee on Vital and Health Statistics earlier this year.

Erica Galvez (ONC) joins Aledade as director of HIE.

The AMA Foundation honors fourth-year University of Buffalo medical student (and Taylor Swift doppelgänger) Michele Smith with its 2015 Physicians of Tomorrow Award.
---
Telemedicine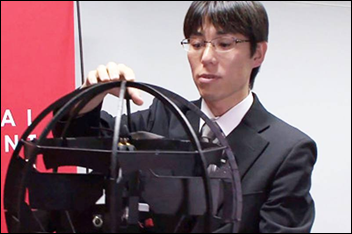 Japan plans to allow limited drone package delivery by 2018, including deliveries of prescription drugs and blood for transfusions, as part of a nationwide push to invest in new technologies. The nation also plans to ease up on current telemedicine regulations so that AI tools that diagnose conditions based on skin images can be brought to market in the next three years. While the concepts seem promising, the rushed timeline would certainly give me pause, especially if I were an investor. Like so many other Olympic host nations before it, Japan may be rushing innovation too quickly to meet its 2020 deadline in Tokyo. I suppose time will tell if Japan's plans to use driverless buses and taxis during the games will pan out.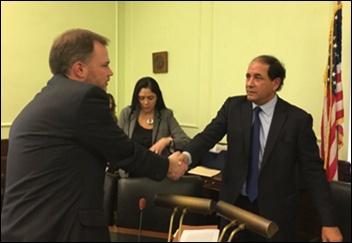 The State of New Jersey's Senate HHS and Senior Citizens Committee meets to discuss telemedicine applications and services, including legislation introduced earlier this year that focuses on the state's regulation and reimbursement of telemedicine delivery. It seems New Jersey's Medicaid program reimburses for telemedicine services, but has not yet afforded the same privilege to private payers, managed care plans, or state employee plans.
Kura MD adds TriageNow nurse call-center services to its telemedicine platform for employers.
---
Government and Politics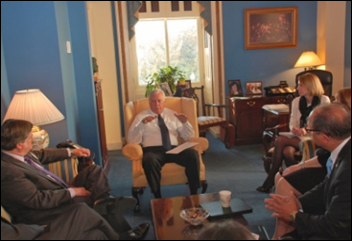 AAFP representatives take their anti-Meaningful Use letter-writing campaign one step further and meet with House Minority Whip Steny Hoyer to further stress the need to delay Stage 3. "We gave him concrete examples of how EHRs are not beneficial for patient care," says AAFP President Wanda Filer, MD. "We explained how it can be difficult to get pertinent information from the records. Just checking boxes for meaningful use requirements is not advancing patient care. He seemed receptive to our concerns." Filer also expressed the need to keep AHRQ alive, and increase the federal budget for programs that expand primary care.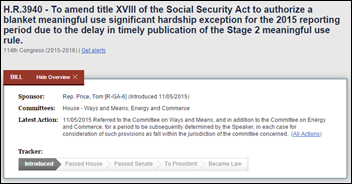 Rep. Tom Price (R-GA), a member of the House Ways and Means Committee, introduces the Meaningful Use Hardship Relief Act, offering EPs a special hardship exemption from MU penalties due to the delayed release of the modified Stage 2 rule. For those still keeping track, CMS released the final rule with less than 90 days left in the year, leaving MU participants little time to adjust and collect measurements required in 2015. Price, as readers may recall, co-hosted AMA's first town hall meeting this summer, where he heard a "Meaningful Use" earful from Atlanta-area physicians.
---
Other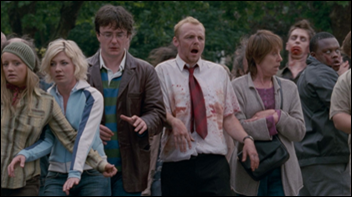 Infectious disease professor Tara Smith feels compelled to rank pop culture portrayals of zombie outbreaks on a realism scale of 0 to 10. (I can't believe she left out Shaun of the Dead – THE standard for feel-good zombie flicks.) Her findings, backed up by thorough research:
The Walking Dead: 4 out of 10
28 Days Later (my favorite): 5 out of 10
World War Z: 0 out of 10 (book, 6 out of 10)
Resident Evil series: –20 out of 10
The Last of Us: 7 out of 10
---
Contacts
Jennifer,  Mr. H, Lorre, Dr. Jayne, Dr. Gregg, Lt. Dan
More news: HIStalk, HIStalk Connect.
Get HIStalk Practice  updates.
Contact us online.
Become a sponsor.