Top News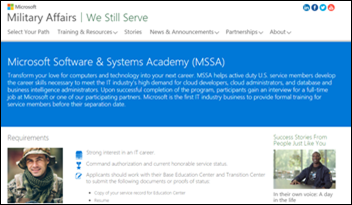 Microsoft expands its Microsoft Software & Systems Academy for veterans from three regions to nine. The program, which now services 12 military bases in the US, was created two years ago to offer military personnel technology training before they transitioned to civilian life. Areas of study include BI, software development, and server cloud/database. Microsoft has hired a quarter of the program's graduates, while 79 other private-sector companies have hired the rest. I'd be interested to find out how many are now working in healthcare IT.
Veteran and Microsoft Vice President of Military Affairs Chris Cortez sums up the company's efforts: "On this Veterans Day 2015, it's the responsibility of the IT industry to honor those who have served with more than an artillery salute and a brief word of thanks. We are compelled to set an example of what it can look like to dig in with our transitioning service members as they prepare to cross the bridge to the civilian world."
---
Webinars


November 12 (Thursday) 1 :00 ET. "Top Predictions for Population Health Management in 2016 and Beyond." Sponsored by Medecision. Presenters: Tobias C. Samo, MD, FACP, FHIMSS, CMIO, Medecision; Laura Kanov, BS, RRT, MBA, SVP of care delivery organization solutions, Medecision. With all the noise and hype around population health management, the presenters will share their predictions for 2016 and their insight into meeting the mounting pressures of value-based reimbursement and the tools and technology needed to manage care delivery.
November 18 (Wednesday) 2:00 ET. "Making VDI Secure and Simple for Healthcare." Sponsored by Park Place International. Presenters: James Millington, group product line marketing manager, VMware; Erick Marshall, senior systems engineer of virtual desktop infrastructure, Park Place International. Deployment of a virtual solution can optimize the experience of clinician users. Attendees will learn how to address the evolving demands of security and mobility in clinician workflow to improve the quality of care.
November 20 (Friday) 2:00 ET. "The Athenahealth Leadership Institute Presents: Dr. John Halamka Interviewed by Jonathan Bush." Sponsored by Athenahealth. Presenters: John Halamka, MD, MS, CIO, Beth Israel Deaconess Medical Center; Jonathan Bush, CEO, Athenahealth. Providers are fed up with interface fees and the lengthy, fragmented narratives we're exchanging today. But what is the right course of action to help deliver better care across the continuum? Bring your questions as we join Dr.Halamka and Jonathan Bush to discuss the current state of healthcare and how we can improve care coordination and interoperability.
Contact Lorre for webinar services. Past webinars are on our HIStalk webinars YouTube channel.
---
#HIStalking Tweet Chat

The next #HIStalking tweet chat will take place Thursday, November 19 at 12pm ET. Nonprofit Healthwise (@healthwise) will host. Stay tuned for topics.
---
Acquisitions, Funding, Business, and Stock

StartUp Health expands into Finland through a partnership with Finpro's Team Finland Health program. Startup Health Finland will set up shop at the Health Innovation Village at GE in Helsinki, and initially accept five startups into its entrepreneurial coaching program.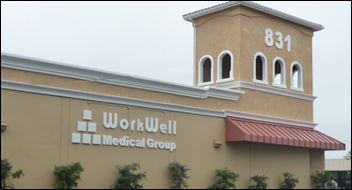 WorkWell Medical Group, Central California's largest independent occupational medicine and urgent care provider, announces a new round of funding from private equity firm Salt Creek Capital. WorkWell plans to use the funding to expand beyond its five clinics.
---
Announcements and Implementations
Heart of the Rockies Regional Medical center (CO) chooses Aprima for its ambulatory clinics.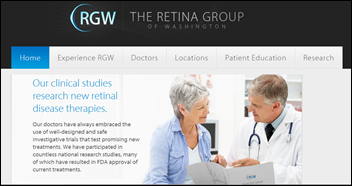 The Retina Group of Washington replaces its legacy EHR with Modernizing Medicine's EMA Opthalmology solution.
Chart Scout, a patient data-tracking tool from Emerge Clinical Solutions, is certified by the Allscripts Developer Program, paving the way for further product development with Allscripts and integration into its EHR.
Upland, CA-based BMS Practice Solutions integrates rehabilitation management and outcomes tools from CareConnections into its EHR for physical therapists.
Medical marketing firm Solution21 offers practices a white-label app featuring appointment management, access to treatment information, friend referral, and special promotions.
---
People

The New York EHealth Collaborative will recognize Teladoc CEO Jason Gorevic as an honoree at its annual gala next week in New York City.
---
Government and Politics
CMS offers a FAQ on Meaningful Use pertaining to a practice's ability to benefit from patient messaging.
---
Telemedicine
The ATA awards accreditation for online patient consultations to Avera Health. The South Dakota-based health system partnered with American Well this summer to launch a direct-to-consumer, urgent care telemedicine service.
Canada-based Ask the Doctor acquires UK-based telemedicine company Patients Connected for an undisclosed sum. "With NHS in a financial crisis," says Prakash Chand, president and CEO of parent company ATD Health Network, "and wait times at all UK hospitals and clinics increasing to over five hours to see exhausted physicians, the timing couldn't have been better for us to integrate our platform with Patients Connected."
---
Research and Innovation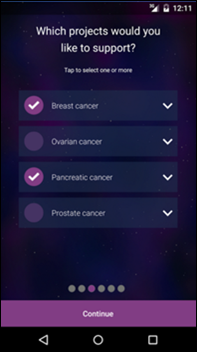 Vodafone Australia partners with the Australia-based Garvan Institute of Medical Research to develop the DreamLab smartphone app, which captures data for cancer research from phones while users sleep. In essence, the app takes advantage of the computing power that typically goes untapped during a phone user's non-waking hours – perfect for those with unlimited data plans like those offered by Vodafone. Users can choose how much data they want to contribute each night, and select the type of cancer project to which they want to contribute. The company claims that if 1,000 people use the app, "cancer puzzles would be solved 30 times faster."
---
Other
The Personal Connected Health Alliance presents Walgreens with its inaugural Digital Health Innovation Award.

In other Veterans Day news, it appears that Uber and Lyft are offering free rides to those who have served.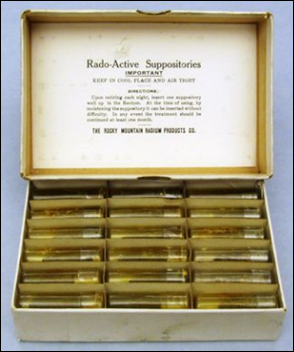 Alabama.com highlights the medical oddities found throughout the state's three medical museums, including the radio-active suppositories pictured above. Radio-active products were popular in the early 1900s, and included lipsticks, toothpaste and soaps. Though discreetly packaged, the suppositories promised to restore a user's energy and sex life.
---
Sponsor Updates
EClinicalWorks will exhibit at the 2015 Western States Health-e Connection Summit & Trade Shows November 17 in Scottsdale, AZ.
Healthwise will exhibit at the ACO Congress November 16-18 in Los Angeles.
Blog Posts
---
Contacts
Jennifer,  Mr. H, Lorre, Dr. Jayne, Dr. Gregg, Lt. Dan
More news: HIStalk, HIStalk Connect.
Get HIStalk Practice  updates.
Contact us online.
Become a sponsor.