Join @JennHIStalk and @healthwise (a nonprofit provider of health content and patient education) for a discussion on ensuring that the patient's voice is heard via advances in technology and policy. Preview #HIStalking discussion questions below and brush up on how to participate in a tweet chat towards the end of this post.

By Dave Foster, Healthwise vice president of research operations and innovation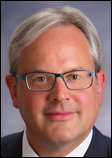 Despite national efforts to encourage and require patient engagement for the past two decades, our health system still has major gaps in achieving widespread patient inclusion. It's time we embrace the important role patients play in transforming healthcare. When patients have access to their health information and are educated about their choices, they have the knowledge and the confidence to help determine the care they need, say NO to unnecessary care, and do as much as possible for themselves.
As the healthcare landscape continues to change, the practice of medicine must start to empower patients to take a more active role as part of the care team. Think about the last time you (or a family member) dealt with the healthcare system. Did you feel like you were part of the conversation? Included in the decisions? A valued member of the team? If you're a physician, think about your patients. Are they given the tools to be full participants in their care? What is missing to make that happen?
Several significant changes are coming that we need to both prepare for and capitalize on. Major population shifts — including aging Baby Boomers and maturing Millennials — will challenge us to find ways to engage these groups. The technology advances that are giving providers and health systems innovative tools to improve healthcare also offer us a huge opportunity to better engage patients.
From policy and technology design to research and treatment, we think it's important that the patient's voice is heard. The questions in this tweet chat will address five areas where this can happen.
#HIStalking Discussion Questions:
Q1: Seventy-four percent of patients want more info related to their care at discharge. How do we ensure they receive it?
Q2: Only 38 percent of patients have access to their medical records. What technology and policy changes need to happen to change that?
Q3: Only 3 percent of older adults have proficient levels of health literacy. How do we engage and support this population in their care?
Q4: Now that Medicare is reimbursing end-of-life conversations, what's needed to ensure patients are informed and their wishes respected?
Q5: How can FHIR, SMART, and standards-based interoperability improve patient engagement?
We are excited for the opportunity to host this Thursday's #HIStalking tweet chat about including the patient's voice in healthcare!
---
Tweet Chat Instructions
It's easy to join the Twitter conversation by logging into TweetChat, which automatically keeps you in the conversation by tagging all tweets with the #HIStalking hash tag. If you are unable to access the TweetChat room, simply search in Twitter for #HIStalking and follow the conversation. To contribute, be sure and tag your tweets with #HIStalking so they can be seen by other chat participants.
---
Contacts
Jennifer,  Mr. H, Lorre, Dr. Jayne, Dr. Gregg, Lt. Dan
More news: HIStalk, HIStalk Connect.
Get HIStalk Practice  updates.
Contact us online.
Become a sponsor.