Top News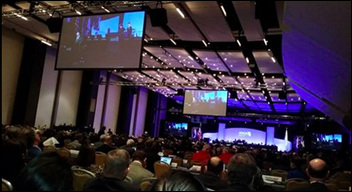 AMA heads to Atlanta for its 2015 Interim Meeting, where its House of Delegates had the opportunity to vote on a number of healthcare IT-related resolutions, including:
Ethical standards for practicing telemedicine.
How physicians should recommend apps and software to patients.
A report to Congress and HHS explaining the shortcomings of EHRs.
Lobbying Congress to do away with unwarranted information blocking.
Opposing the expansion of Meaningful Use without interoperability.

AMA President Steven Stack, MD makes no bones about his frustration with healthcare IT during the meeting, and inadvertently makes a great case for the association's push to revise curricula in medical schools.
---
HIStalk Practice Announcements and Requests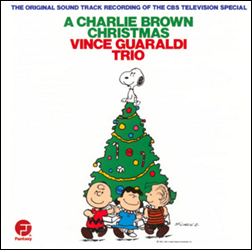 Confession: I started listening to Christmas Jazz on Pandora over the weekend. (I know, I know … I still need to check Spotify out.) It's hard to resist getting into the holiday spirit now that colder temps seem here to stay, and holiday-themed events are popping up everywhere. Don't judge me too much. I still refuse to buy a Christmas tree before Thanksgiving, and prefer Black Friday baking to shopping.  
---
Webinars
November 18 (Wednesday) 2:00 ET. "Making VDI Secure and Simple for Healthcare." Sponsored by Park Place International. Presenters: James Millington, group product line marketing manager, VMware; Erick Marshall, senior systems engineer of virtual desktop infrastructure, Park Place International. Deployment of a virtual solution can optimize the experience of clinician users. Attendees will learn how to address the evolving demands of security and mobility in clinician workflow to improve the quality of care.
November 20 (Friday) 2:00 ET. "The Athenahealth Leadership Institute Presents: Dr. John Halamka Interviewed by Jonathan Bush." Sponsored by Athenahealth. Presenters: John Halamka, MD, MS, CIO, Beth Israel Deaconess Medical Center; Jonathan Bush, CEO, Athenahealth. Providers are fed up with interface fees and the lengthy, fragmented narratives we're exchanging today. But what is the right course of action to help deliver better care across the continuum? Bring your questions as we join Dr.Halamka and Jonathan Bush to discuss the current state of healthcare and how we can improve care coordination and interoperability.


December 2 (Wednesday) 1:00 ET. "The Patient is In, But the Doctor is Out: How Metro Health Enabled Informed Decision-Making with Remote Access to PHI." Sponsored by Vmware. Presenters: Josh Wilda, VP of IT, Metro Health; James Millington, group product line manager, VMware. Most industries are ahead of healthcare in providing remote access to applications and information. Some health systems, however, have transformed how, when, and where their providers access patient information. Metro Health in Grand Rapids, MI offers doctors fast bedside access to information and lets them review patient information on any device (including their TVs during football weekends!) saving them 30 minutes per day and reducing costs by $2.75 million.
December 3 (Thursday) 2:00 ET. "501(r) Regulations – What You Need to Know for Success in 2016." Sponsored by TransUnion. Presenter: Jonathan Wiik, principal consultant, TransUnion Healthcare Solutions. Complex IRS rules take effect on January 1 that will dictate how providers ensure access, provide charity assistance, and collect uncompensated care. This in-depth webinar will cover tools and workflows that can help smooth the transition, including where to focus compliance efforts in the revenue cycle and a review of the documentation elements required.
Contact Lorre for webinar services. Past webinars are on our HIStalk webinars YouTube channel.
---
#HIStalking Tweet Chat – Ensuring the Patient's Voice is Heard

The next #HIStalking tweet chat will take place Thursday, November 19 at 12pm ET. Nonprofit Healthwise (@healthwise) will host. Check out topics here.
---
Announcements and Implementations
Durham, NC-based 20202EHR launches MDoffice Cloud, its first cloud-based EHR and PM solution for ophthalmologists.
---
Acquisitions, Funding, Business, and Stock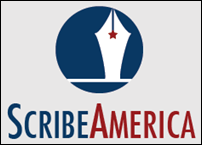 ScribeAmerica acquires scribe management company Essia Health for an undisclosed sum. The acquisition is the company's third this year.
---
People

Alan Becker (Huron Consulting) joins Kurt Salmon as a partner in its healthcare group.
Interoperability collaborative Carequality elects its 2015-16 steering committee, including new members from LifeImage, CVS MinuteClinic, and NATE.
---
Telemedicine

Texas Medical Board President Michael Arambula, MD sticks up for the state's handling of telemedicine in an Austin American-Statesman op-ed, perhaps finally giving in to the pent-up need to fire back at Teladoc, which has been litigiously challenging the state in which it's headquartered for several years. "There is continued widespread misperception that Texas is behind the times and restricting access to health care when it comes to telemedicine," he contends. "It is critical to clarify that Texas has been at the forefront of this issue by acknowledging the importance of telemedicine in the delivery of health care and by being among some of the first states to pass legislation and adopt guidelines directly addressing its use in medical practice. TMB recognizes that as technology evolves, so too must regulations governing telemedicine."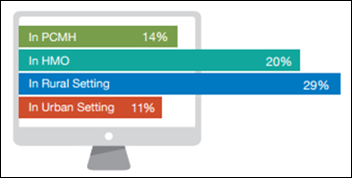 An AAFP/Anthem survey finds that nine out of 10 physicians would use telemedicine as part of a patient's treatment if compensated for it. Of the 1,557 physicians surveyed, nearly half have performed real-time video consults in the last year, and 15 percent have incorporated it into their practice on a regular basis. Family physicians use it primarily for diagnoses or treatment, followed by chronic-disease management, second opinions, and follow up.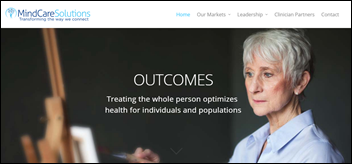 MindCare Solutions Group raises $12.8 million, part of an eventual $14.5 million financing round that will enable the Franklin, TN-based startup to ramp up development of its telemedicine solution for mental healthcare.
The telemedicine price wars continue as My Personal ER offers unlimited monthly consults for $18.95. The company is confusingly "powered" by Scottsdale, AZ-based MeMD, which offers its own consults for $49 apiece.
---
Government and Politics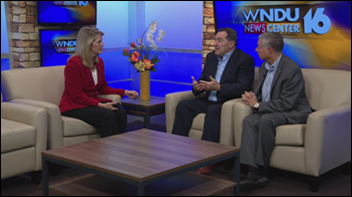 Senator Joe Donnelly (D-IN) and Rep. Fred Upton (R-MI) take to the local airwaves to stump for their pieces of bipartisan legislation that look to help speed up the clinical trials process for patients. Donnelly's  Medical Innovation Agenda (actually a series of bills) is winding its way through the Senate, while Upton's 21st Century Cures Act is being reviewed by the Senate HELP Committee.
---
Research and Innovation
"System sluggishness" tops the list of physician's technology pain points, according to a JDL HealthTech survey of over 10,000 providers. (I could have sworn it was interoperability.) Software malfunction, lack of user friendliness, and the inability of EHRs and PM systems to integrate with each other (there it is!) didn't fall far behind in the list of physician IT irritants.
California Institute of Technology scientists develop a pair of smart glasses that converts images into sounds in an attempt to help the blind "see" by echolocation.
---
Other

CVS Health collaborates with Family Medicine for America's Health Is Primary campaign to help increase care coordination between PCPs and retail clinics. The initiative seems to still be in the planning stages, organizers plainly state they'll work to ensure every patient has access to a PCP, and to help patients understand their local primary care options via educational materials and resources.
Facebook COO and Lean In originator Sheryl Sandberg gives Queen Elizabeth a run for her money: Sandberg will sponsor the USS Massachusetts, the US Navy's newest attack submarine. Sponsors, who christen the ship, have traditionally been women with close ties to the Navy or politicians. Secretary of the Navy Ray Mabus chose Sandberg (not Facebook) to sponsor the vessel in an effort to better connect the American people with their Navy.
---
Contacts
Jennifer,  Mr. H, Lorre, Dr. Jayne, Dr. Gregg, Lt. Dan
More news: HIStalk, HIStalk Connect.
Get HIStalk Practice  updates.
Contact us online.
Become a sponsor.