Top News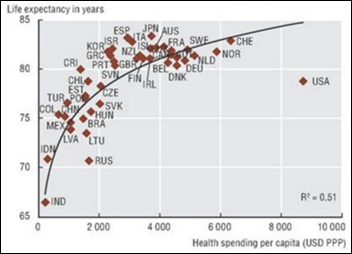 An Organization for Economic Cooperation and Development report finds that, while healthcare standards are improving across the board in OECD countries, the US spends more money on care per capita than any other OECD country – about $8,713 per person – and yet only averages a life expectancy of 78.3 years, just on par with Chile and below the OECD average of 80.5. The report also points out that the US wastes about $750 billion a year due to inefficiencies including poor administration, unnecessary services, and fraud. EHRs, HIEs, and interoperability were supposed to be this nation's saving grace in terms of reducing this eye-boggling amount of financial waste, and yet the industry still finds itself stymied by Meaningful Use blowback and consumers that can't afford quality care.
---
Webinars
November 20 (Friday) 2:00 ET. "The Athenahealth Leadership Institute Presents: Dr. John Halamka Interviewed by Jonathan Bush." Sponsored by Athenahealth. Presenters: John Halamka, MD, MS, CIO, Beth Israel Deaconess Medical Center; Jonathan Bush, CEO, Athenahealth. Providers are fed up with interface fees and the lengthy, fragmented narratives we're exchanging today. But what is the right course of action to help deliver better care across the continuum? Bring your questions as we join Dr.Halamka and Jonathan Bush to discuss the current state of healthcare and how we can improve care coordination and interoperability.


December 2 (Wednesday) 1:00 ET. "The Patient is In, But the Doctor is Out: How Metro Health Enabled Informed Decision-Making with Remote Access to PHI." Sponsored by Vmware. Presenters: Josh Wilda, VP of IT, Metro Health; James Millington, group product line manager, VMware. Most industries are ahead of healthcare in providing remote access to applications and information. Some health systems, however, have transformed how, when, and where their providers access patient information. Metro Health in Grand Rapids, MI offers doctors fast bedside access to information and lets them review patient information on any device (including their TVs during football weekends!) saving them 30 minutes per day and reducing costs by $2.75 million.
December 2 (Wednesday) 1:00 ET. "Tackling Data Governance: Doctors Hospital at Renaissance's Strategy for Consistent Analysis." Sponsored by Premier, Inc. Presenters: Kassie Wu, director of application services, Doctors Hospital at Renaissance; Alex Eastman, senior director of enterprise solutions, Premier, Inc. How many definitions of "complications" (or "cost" or "length of stay"…) do you have? Doctors Hospital at Renaissance understood that inconsistent use of data and definitions was creating inconsistent and untrusted analysis. Join us to hear about their journey towards analytics maturity, including a strategy to drive consistency in the way they use, calculate, and communicate insights across departments.
December 3 (Thursday) 2:00 ET. "501(r) Regulations – What You Need to Know for Success in 2016." Sponsored by TransUnion. Presenter: Jonathan Wiik, principal consultant, TransUnion Healthcare Solutions. Complex IRS rules take effect on January 1 that will dictate how providers ensure access, provide charity assistance, and collect uncompensated care. This in-depth webinar will cover tools and workflows that can help smooth the transition, including where to focus compliance efforts in the revenue cycle and a review of the documentation elements required.
December 9 (Wednesday) 1:00 ET. "The Health Care Payment Evolution: Maximizing Value Through Technology." Sponsored by Medicity. Presenter: Charles D. Kennedy, MD, chief population health officer, Healthagen. This presentation will provide a brief history of the ACO Pioneer and MSSP programs and will discuss current market trends and drivers and the federal government's response to them. Learn what's coming in the next generation of programs such as the Merit-Based Incentive Payment System (MIPS) and the role technology plays in driving the evolution of a new healthcare marketplace.
Contact Lorre for webinar services. Past webinars are on our HIStalk webinars YouTube channel.
---
#HIStalking Tweet Chat – Ensuring the Patient's Voice is Heard

The next #HIStalking tweet chat will take place Thursday, November 19 at 12pm ET. Nonprofit Healthwise (@healthwise) will host. Check out topics here.
---
People
Paul Kleeberg, MD (Stratis Health) joins Aledade as medical director.
---
Announcements and Implementations

ZirMed reports a successful transition to ICD-10, with its clients achieving a first pass clean claims rate of 98 percent.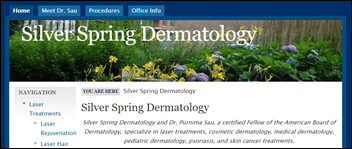 Silver Spring Dermatology Services (MD) selects RxOffice's EHR and patient portal.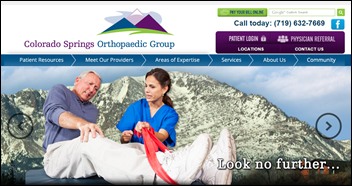 Colorado Springs Orthopaedic Group (CO) selects virtual EHR assistance from Skywriter MD. It will go live on the technology with its first three physicians early next month.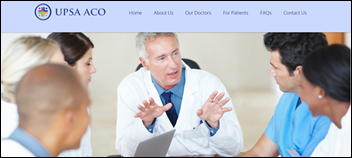 The San Antonio-based UPSA ACO selects TMA PracticeEdge's turnkey ACO solution, including population health management tools, care coordination resources, and IT services. UPSA, which has 48 physicians from 32 different primary care practices, will use the new solution as part of a value-based agreement with BCBS of Texas that starts in January.
Medent integrates dashboard analytics and business intelligence reporting solutions from DashboardMD into its EHR and PM tools.
CVS launches a new app that generates medication reminders, and allows users to submit prescriptions and insurance cards by taking a picture of them.
---
Research and Innovation
MIT researchers attempt to give traditional wearable fitness trackers a run for their money by developing a smartphone that can capture similar readings while sitting near the user in a bag or purse. The BioPhone receives biological signals from its accelerometer, and can capture small body movements that result from heart beats and breathing. They haven't yet cracked how to reliably measure heart and breathing rates when the phone is in different spots, such as a pocket.
---
Other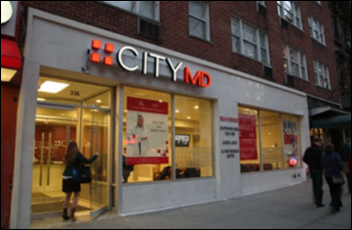 Crain's New York looks at the business of CityMD, a New York City-based urgent care chain of 48 clinics that is on the cusp of expanding into New Jersey. While the article does spend some time focusing on the company's use of healthcare IT (telemedicine and proprietary Aftercare software, to name a few), it was CEO Richard Park, MD's quip about inner office communications that really grabbed my attention: "The crux of it is we love people. It's trite, but it's true. When we yell at people or our staff yells at each other, it's because we're upset when patients aren't cared for, or when they wait too long." Perhaps it's the yelling that explains the "somewhat chilly reception from insurers and primary-care clinicians who have doubts about the chain's ability to keep people healthy."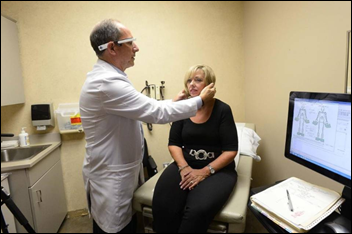 And I thought Google Glass was dead: The local paper profiles Andrew Laster, MD the first rheumatologist in the country and first physician in the Southeast to adopt the technology. Laster uses the smart glasses in conjunction with real-time scribe services provided by Augmedix. "I would never go back," said Laster. "In terms of dictating on the computer, it saves me easily an hour and a half every day. And it frees me up to go in the room, sit down and look the patient in the eye."
---
Sponsor Updates
EClinicalWorks will exhibit at the New York Health Plan Association 2015 Annual Conference November 18-19 in Albany.
Blog Posts
---
Contacts
Jennifer,  Mr. H, Lorre, Dr. Jayne, Dr. Gregg, Lt. Dan
More news: HIStalk, HIStalk Connect.
Get HIStalk Practice  updates.
Contact us online.
Become a sponsor.