Top News

San Francisco-based concierge medicine provider One Medical Group raises $65 million to expand its service area and to further develop its enterprise and mobile technology solutions, increasing its total raised to $182 million.
---
Webinars
December 15 (Tuesday) 1:00 ET. "CPSI's Takeover of Healthland." Sponsored by HIStalk. Presenters: Frank Poggio, CEO, The Kelzon Group; Vince Ciotti, principal, H.I.S. Professionals. Frank and Vince are back with their brutally honest (and often humorous) opinions about the acquisition. They will review industry precedents (such as Cerner-Siemens), the possible fate of each Healthland product, the available alternatives, and steps Healthland customers should take now. Their previous webinar that covered Cerner's takeover of Siemens has drawn nearly 7,000 views and this one promises to be equally informative and entertaining.
December 16 (Wednesday) 1:00 ET. "A Sepsis Solution: Reducing Mortality by 50 Percent Using Advanced Decision Support." Sponsored by Wolters Kluwer Health. Presenters: Rick Corn, VP/CIO, Huntsville Hospital; Stephen Claypool, MD, medical director of the innovation lab, Wolters Kluwer Health. Sepsis claims 258,000 lives and costs $20 billion annually in the US, but early identification and treatment remains elusive, emphasizing the need for intelligent, prompt, and patient-specific clinical decision support. Huntsville Hospital reduced sepsis mortality by 53 percent and related readmissions by 30 percent using real-time surveillance of EHR data and evidence-based decision support to generate highly sensitive and specific alerts.
December 16 (Wednesday) 1:00 ET. "Need for Integrated Data Enhancement and Analytics – Unifying Management of Healthcare Business Processes." Sponsored by CitiusTech. Presenters: Jeffrey Springer, VP of product management, CitiusTech; John Gonsalves, VP of healthcare provider market, CitiusTech. Providers are driving consumer-centric care with guided analytic solutions that answer specific questions, but each new tool adds complexity. It's also important to tap real-time data from sources such as social platforms, mobile apps, and wearables to support delivery of personalized and proactive care. This webinar will discuss key use cases that drive patient outcomes, the need for consolidated analytics to realize value-based care, scenarios to maximize efficiency, and an overview of CitiusTech's integrated healthcare data enhancement and analytics platform.
Contact Lorre for webinar services. Past webinars are on our HIStalk webinars YouTube channel.
---
Announcements and Implementations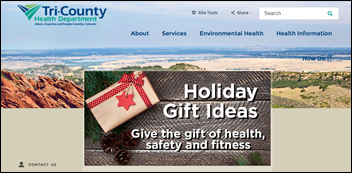 Tri-County Health Dept. (CO) partners with its EHR vendor, Patagonia Health, to integrate an Omaha System charting platform (used to automate health care assessments and services at the point-of-care) within its new EHR.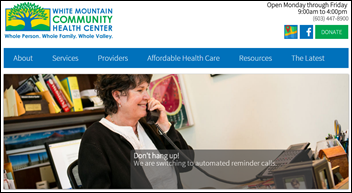 White Mountain Community Health Center completes its transition from paper records to the E-MDs EHR.
---
Acquisitions, Funding, Business, and Stock

EHR vendor WebPT announces plans to move into a 120,000 square-foot tech campus in Phoenix's Warehouse District. The company's new space will accommodate up to 500 employees. Fun fact: Husband-and-wife team Brad and Heidi Jannenga launched the company in the back of a downtown Phoenix coffee shop in 2008.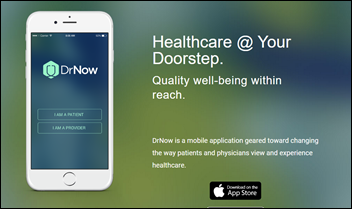 Mobile house call startup DrNow launches in Houston, with plans to serve the entire state of Texas by early next year. President and founder Akash Bhagat, MD is also CEO of Houston-based Memorial Emergency Center.
---
People

Ron Duplessis (MISO) joins Zotec Partners as vice president of information security.

Former CMS Administrator and Massachusetts gubernatorial candidate Donald Berwick, MD will join the state's Health Policy Commission next year as an appointee of Attorney General Maura Healey. Berwick will take over the seat designated for a professional with expertise in healthcare consumer advocacy.
Robert Rinek (Piper Jaffray) and Brant Heise (Memorial Care Innovation Fund) join the PerfectServe Board of Directors.
---
Government and Politics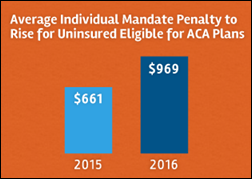 A Kaiser Family Foundation Analysis shows that the cost of the ACA's individual coverage mandate penalty is cheaper than purchasing the least expensive insurance plan for 7.1 million of the nearly 11 million uninsured eligible to enroll on the exchanges. Designed to be be phased in over three years, penalties will jump 47 percent in 2016. Adults will pay $695 each, and $347.50 per child, or 2.5 percent of a household's income.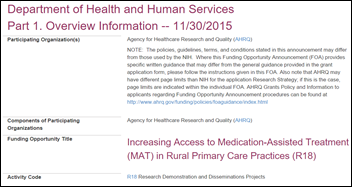 AHRQ makes available up to $12 million to fund projects that support implementation of medication-assisted treatment for opioid abuse in rural primary care practices. Participants may study how online training for physicians, in-office coaching, and virtual patient counseling sessions can overcome known barriers, including limited physician training opportunities and lack of supporting social services. Grant applications are due March 4.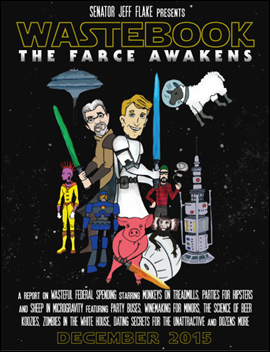 Senator Jeff Flake (R-AZ) compiles 100 examples of "egregious, outrageous, and unnecessary government spending" in the latest installment of his Wastebook franchise. Flake points out overspending on VA salaries, Obamacare banking, unnecessary data centers, and an eye doctor's storefront, to name just a few healthcare-related examples. Flake hopes that the report "gives Congress – which only ever seems to agree when it comes to spending money – something to Chewie on before the taxpayers strike back.".
---
Research and Innovation
Rock Health seeks input from digital health entrepreneurs on their experiences working with the FDA.
A British business paper highlights an unnamed study that finds nine in 10 Brazilian physicians use WhatsApp to communicate with patients. Two percent of British GPs, and 62 percent of Italian physicians have used the messaging app. I couldn't dig up the original study and am left wondering why the uptake in Brazil is so high. Are their privacy regulations more lax? Is smartphone penetration higher? I found these reader comments on the role of privacy and trust in Brazil insightful. Readers, feel free to chime in with your thoughts.
---
Sponsor Updates
Blog Posts
---
Contacts
Jennifer,  Mr. H, Lorre, Dr. Jayne, Dr. Gregg, Lt. Dan
More news: HIStalk, HIStalk Connect.
Get HIStalk Practice  updates.
Contact us online.
Become a sponsor.