Top News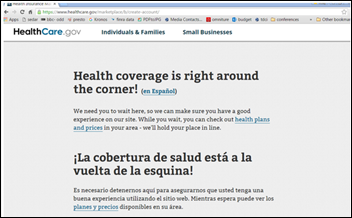 Consumers attempting to sign up for insurance coverage at Healthcare.gov before the December 15 deadline for coverage starting January 1 face 10 minute-plus wait times, a not-unexpected predicament that nevertheless has the site's developers working to expand capacity for tomorrow's last-minute rush. The site hit 160,000 simultaneous users earlier today, about 20,000 more than the peak on December 15, 2014. One million new users have signed up since enrollment opened on November 1, while close to 1.8 million have renewed their plans.
---
Webinars
December 15 (Tuesday) 1:00 ET. "CPSI's Takeover of Healthland." Sponsored by HIStalk. Presenters: Frank Poggio, CEO, The Kelzon Group; Vince Ciotti, principal, H.I.S. Professionals. Frank and Vince are back with their brutally honest (and often humorous) opinions about the acquisition. They will review industry precedents (such as Cerner-Siemens), the possible fate of each Healthland product, the available alternatives, and steps Healthland customers should take now. Their previous webinar that covered Cerner's takeover of Siemens has drawn nearly 7,000 views and this one promises to be equally informative and entertaining.
December 16 (Wednesday) 1:00 ET. "Need for Integrated Data Enhancement and Analytics – Unifying Management of Healthcare Business Processes." Sponsored by CitiusTech. Presenters: Jeffrey Springer, VP of product management, CitiusTech; John Gonsalves, VP of healthcare provider market, CitiusTech. Providers are driving consumer-centric care with guided analytic solutions that answer specific questions, but each new tool adds complexity. It's also important to tap real-time data from sources such as social platforms, mobile apps, and wearables to support delivery of personalized and proactive care. This webinar will discuss key use cases that drive patient outcomes, the need for consolidated analytics to realize value-based care, scenarios to maximize efficiency, and an overview of CitiusTech's integrated healthcare data enhancement and analytics platform.
December 16 (Wednesday) 2:00 ET. "A Sepsis Solution: Reducing Mortality by 50 Percent Using Advanced Decision Support." Sponsored by Wolters Kluwer Health. Presenters: Rick Corn, VP/CIO, Huntsville Hospital; Stephen Claypool, MD, medical director of the innovation lab, Wolters Kluwer Health. Sepsis claims 258,000 lives and costs $20 billion annually in the US, but early identification and treatment remains elusive, emphasizing the need for intelligent, prompt, and patient-specific clinical decision support. Huntsville Hospital reduced sepsis mortality by 53 percent and related readmissions by 30 percent using real-time surveillance of EHR data and evidence-based decision support to generate highly sensitive and specific alerts.
Contact Lorre for webinar services. Past webinars are on our HIStalk webinars YouTube channel.
---
Announcements and Implementations
Versus Technology announces a new Wi-Fi locating platform and asset tags.
SPH Analytics selects Clinical Architecture's Symedical and Sift terminology management solutions to extend the capabilities of its healthcare analytics solution.
---
Acquisitions, Funding, Business, and Stock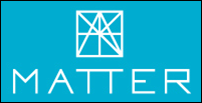 Chicago-based Matter welcomes 20 startups to its healthcare innovation co-working space. Two have direct ties to physician practices: StatPayMD helps practices estimate and collect out-of-pocket patient costs, while Markit Medical assists referring physicians with educating patients about in-network specialist options, price estimates, quality data, and scheduling.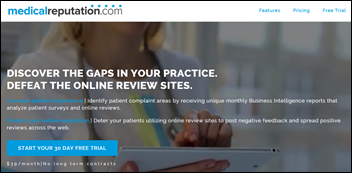 MedicalReputation.com opens for business, offering practices online reputation management services, patient satisfaction survey tools, and benchmarking reports on online reviews and survey results. Founder Uri Turk seems to have spent time in the world of healthcare marketing and in the Israeli Defense Forces.
---
Government and Politics
ONC shuffles its Health IT Standards Committee members. Arien Malec, vice president of data acquisition and platform tools at RelayHealth and Lisa Gallagher, vice president of technology solutions at HIMSS North America, become co-chairs. Deloitte Director Andrew Wiesenthal takes over the Precision Medicine Task Force with Leslie Hall, senior vice president of policy at Healthwise.

The Precision Medicine Initiative ramps up with a goal of enrolling 79,000 participants in 2016, eventually working up to 1.1 million by 2020. NIH will be working with a budget of $130 million next year, $230 million in 2017, and $330 million in 2018, after which it will level off.
ONC issues corrections and clarifications to the final rule, aka the 2015 Edition Health IT Certification Criteria, 2015 Edition Base EHR Definition, and ONC Health IT Certification Program Modifications. The rule goes into effect January 14.
---
Research and Innovation
AMA opens up its Physician Innovation Network to beta testers. The network will connect and match physicians and health IT vendors based on their interests and needs.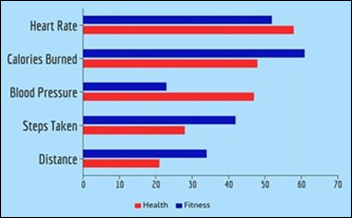 A Consumer Technology Association report predicts that sales of health and wellness devices will increase by 18 percent to reach $1.8 billion by the end of this year. I'm still surprised that consumers place these types of devices on such a pedestal, but I supposed the adoption rate speaks for itself. Nearly 75 percent of surveyed online consumers plan to purchase health technology within the next year; over a third plan to buy a smartwatch.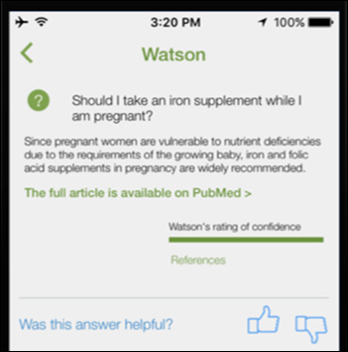 IBM Watson Health teams up with Israeli startup Nutrino to develop an app that helps pregnant women make better food choices. Moms-to-be pose nutritional questions to the app, which responds with customized answers using Watson's computing power matched with the user's profile. The company developed the app as part of the IBM Alpha Zone Accelerator Program in Israel.
---
Telemedicine

Rep. Kristi Noem (R-SD) makes the case for telemedicine in her local paper: "[S]mall-scale healthcare providers are struggling to stay afloat, making it more difficult to attract families to small towns. I'm hopeful new technologies can change this, which is why I'll be fighting to make sure folks in Washington, D.C., understand why it's so important that we support telehealth programs. It's worth the investment. After all, telehealth might be just the prescription we need to bridge the gap between rural America and state-of-the-art medical care." The state, home to Avera Health System's 24-hour, multi-state telemedicine hub, does not allow licensure exemption for physician-to-physician out-of-state consultation.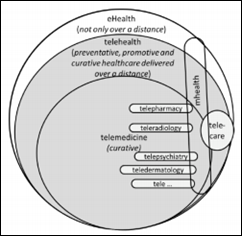 AHRQ releases a draft telemedicine literature review, urging researchers to focus future studies on primary and urgent care, and serious pediatric conditions to help fill gaps in those areas.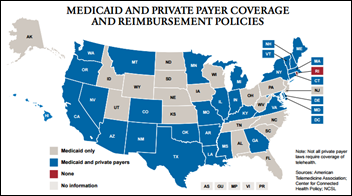 The National Conference of State Legislatures releases "Telehealth Policy Trends and Considerations," a 27-page report detailing telemedicine policy issues like coverage and reimbursement, licensure, and safety and security. If you need a primer on the current state of telemedicine in the U.S., this is it.
UnitedHealthcare rolls out teledermatology services to Medicaid beneficiaries in Arizona.
The local business paper highlights the challenges many Connecticut physicians face in their attempts to offer telemedicine services, including a lack of patient awareness and a fear of having to learn multiple systems to accommodate different telemedicine programs. "For us, the notion of having to use different platforms for different patients is just untenable," explains Bethany Kieley, vice president of practice programs and services at ProHealth Physicians. "We wouldn't be able to do it." The practice has rolled out an Anthem-sponsored program to little fanfare, and is negotiating with UConn Health to launch a teledermatology service.
---
Other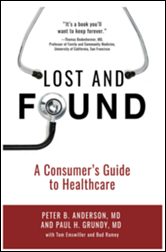 Recommended reading for new graduates: "Lost and Found: A Consumer's Guide to Healthcare," by Team Care Medicine President Peter Anderson, MD and Patient-Centered Primary Care Collaborative President Paul Grundy. The book focuses on finding and keeping a familiar physician, encouraging your physician to participate in a medical home, understanding insurance plans, and shopping for healthcare treatment and pharmaceuticals.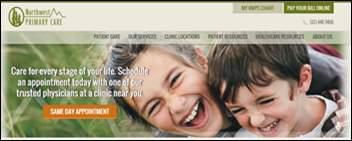 Northwest Primary Care (OR) notifies its patients that an employee stole the names, birth dates, Social Security numbers, and credit card numbers of 5,372 employees between April and December of 2013. No misuse of the information has yet been detected, though the incident has prompted the practice to expand its cyber security efforts and employee training on safeguarding and accessing patient records.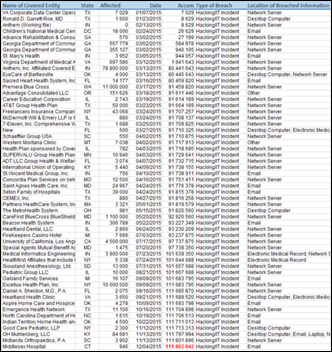 In other medical records security news, HHS data show that hackers have stolen healthcare data from 55 providers and payers, affecting 110 million Americans in 2015 (so far).
---
Sponsor Updates
Versus joins the Cisco solution partner program.
Blog Post
---
Contacts
Jennifer,  Mr. H, Lorre, Dr. Jayne, Dr. Gregg, Lt. Dan
More news: HIStalk, HIStalk Connect.
Get HIStalk Practice  updates.
Contact us online.
Become a sponsor.