Top News
Consumers get an extra two days to apply for January 1 coverage at Healthcare.gov. The site has seen its highest traffic ever over the last several days, with users facing digital queue wait times of 10-minutes plus. The Obama administration has already let it be known that it will no longer extend the January 31 deadline to coincide with April 15 tax deadlines.
---
Webinars
Check out the always entertaining and extremely knowledgeable Vince Ciotti and Frank Poggio presenting Tuesday's webinar, "CPSI Takeover of Healthland, Are You Ready?" You can check out my Twitter recap here.
Contact Lorre for webinar services. Past webinars are on our HIStalk webinars YouTube channel.
---
Acquisitions, Funding, Business, and Stock

Digital healthcare marketing startup Clariture Health raises a $3.5 million Series A. The bicoastal startup is looking to ramp up product development and quadruple its workforce.
---
People


Practice Fusion appoints Steve Filler (Oliver Wyman) COO and promotes Octavia Petrovici to senior vice president of product management.
---
Announcements and Implementations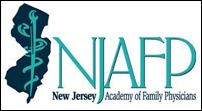 The Delaware Center for Health Innovation selects The New Jersey Academy of Family Physicians as its vendor of choice for its Practice Transformation Services project. NJAFP will work with the Delaware Academy of Family Physicians to help primary care practices transition to value-based payment models.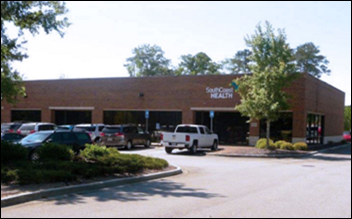 SouthCoast Health (GA) implements a revenue cycle rules engine from RCXRules to automate business processes across 18 locations.
AxiaMed and VersaSuite develop an integrated payment processing and portal solution for specialty clinics and hospitals.
Greenway Health offers its EHR customers access to Merge Healthcare's vendor-neutral IConnect Network Services referral management platform.
---
Government and Politics
The House Appropriations Committee releases the 2016 Omnibus spending bill without one reference to Meaningful Use. Healthcare IT-related items of interest include a budget of $60.3 million for ONC, and an AHRQ budget cut of $34 million. It also focuses on healthcare cyber security, instructing HHS to report on the industry's preparedness to respond to threats and to organize yet another task force for the development of cyber security best practices.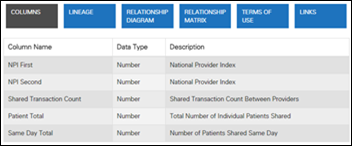 CMS releases an updated version of the DocGraph teaming data set. Originally introduced in October, the update offers improved documentation on how physicians work together.
---
Telemedicine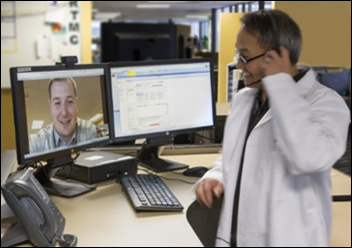 Kaiser Permanente Northwest (OR and WA) offers urgent care video visits to members with no copay.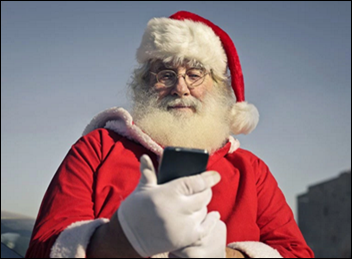 The local business paper points out the secret to Santa's spotless sick-day record: "Once the stuff of sugar plum-fueled visions, today telehealth is a vital part of keeping North Pole operations running on time. [Options for timely healthcare can be difficult to come by. Even quick trips to medical hubs in Anchorage or Iceland are time away from the office that Santa and his elves cannot afford if they're to meet their December 25 guaranteed delivery date. How else do you think he prevents an itch in Ireland from becoming a horrible head cold by Hustisford?"
---
Research and Innovation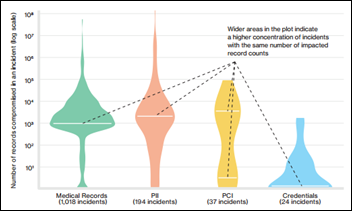 A Verizon analysis of 1,900 breaches over the last 20 years finds that 90 percent of industries have suffered a data breach affecting personal health information.
---
Other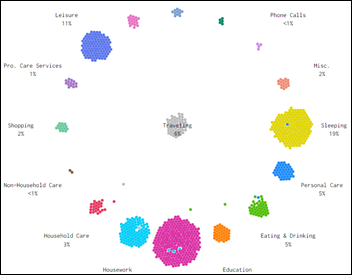 FlowingData plots microdata from the 2014 American Time Use Survey to get a closer look at what Americans are doing at any given hour. I'd love to see an even more micro-level look at physicians as they go about their daily practice routines. It seems likely that the computer, rather than the patient, would form the epicenter of activity.
STAT News dives into the big business of consumer data mining by health insurance companies. Payers are looking at everything from the car you drive to your shopping patterns to establish more tailored outreach efforts that will help steer consumers away from unhealthy habits. "I think I could better predict someone's risk of a heart attack based upon their Visa bill than their genome," explains Deloitte data-mining team lead Harry Greenspun, MD. The Big Brother aspect of this business practice makes a strong case for cash and carry.
---
Sponsor Updates
EClinicalWorks client HealthNet is awarded the 2015 HIMSS Ambulatory Davies Award of Excellence.
Healthwise's Catherine Serio publishes "Alone, Adrift, and Hoping for Health."
Blog Post
---
Contacts
Jennifer,  Mr. H, Lorre, Dr. Jayne, Dr. Gregg, Lt. Dan
More news: HIStalk, HIStalk Connect.
Get HIStalk Practice  updates.
Contact us online.
Become a sponsor.