Top News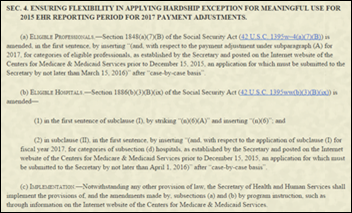 The House and Senate pass S. 2425, a bill that provides blanket hardship exemptions that will allow practices and hospitals attesting to Meaningful Use to avoid 2017 reimbursement penalties.
---
HIStalk Practice Announcements and Requests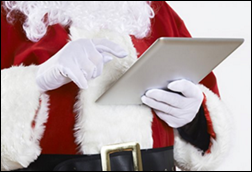 The news cycle has slowed to a crawl as we approach December 25. This will be the last regular update until business resumes on January 4. I hope everyone has a very merry Christmas and happy New Year! Feel free to drop me a note describing the latest technology you find under your tree or in your stocking on Christmas morning.
---
Announcements and Implementations

Medfusion launches a Spanish-language patient portal.
---
Government and Politics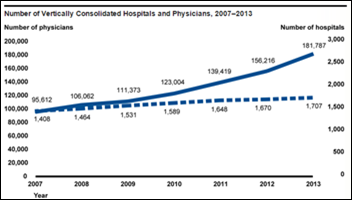 GAO recommends that HHS should consider paying the same Medicare rates for evaluation and management office visits at physician practices and hospitals in order to prevent the current shift of services from lower-paid practice settings to higher-paid hospital settings. The recommendation, made at a time when hospitals are gobbling up practices at seemingly unprecedented rates and raising service prices accordingly, comes with the caveat that any savings had as a result of the equalized payment should be poured back into the Medicare program.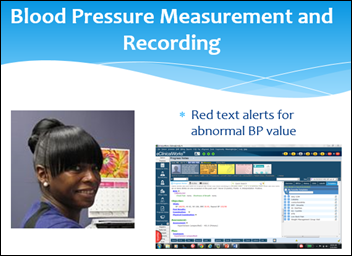 Green Spring Internal Medicine (MD) wins the ONC EHR Innovations for Improving Hypertension Challenge, a two-phase competition run in conjunction with the Million Hearts Initiative that honors practices that have successfully used clinical decision support to implement evidence-based blood pressure treatment protocols.
---
Telemedicine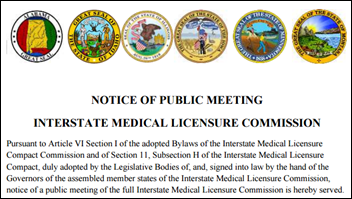 The Federation of State Medical Boards convenes the second meeting of the Interstate Medical Licensure Compact Commission in Salt Lake City. The group, which now includes 12 states, is working to establish a process that will enable physicians to become licensed quickly and easily in member states.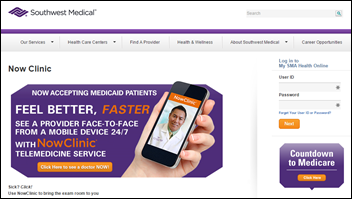 The local news touts the success of the Southwest Medical Associates (NV) NowClinic, a two year-old telemedicine service set up in partnership with American Well. The medical group has performed 1,300 consults so far via the virtual clinic. 
---
Research and Innovation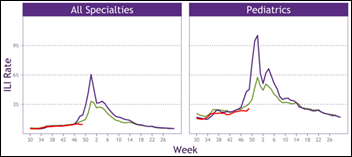 Athenahealth posts the latest flu statistics culled from the diagnoses of over 23,000 primary care physicians. Flu rates remain lower than in years past, with just under 1 percent of office visits resulting in flu-related diagnoses for the week ending December 12. Pediatric visits are also down compared to 2014 and 2013 rates.
---
Other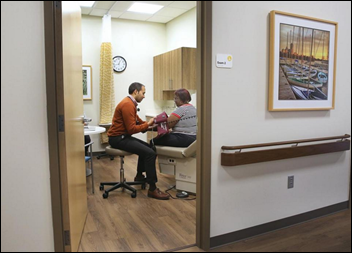 The Boston Globe looks at the non-technology side of primary care chain Iora Health, which emphasizes physician eye contact during EHR charting, and exam room layout of side-by-side chairs for face-to-face conversations.
The DoJ looks into the likelihood that Lyft was involved in the May 2014 data breach at Uber. An internal Uber investigation found that an Internet address potentially associated with the breach was traceable to Lyft Engineering Manager Chris Lambert. The federal look-see comes just as Lyft is in talks to raise up to $1 billion. No word yet on whether Lyft will look to enter healthcare as Uber has attempted to do over the last two years.
---
Contacts
Jennifer,  Mr. H, Lorre, Dr. Jayne, Dr. Gregg, Lt. Dan
More news: HIStalk, HIStalk Connect.
Get HIStalk Practice  updates.
Contact us online.
Become a sponsor.