Top News
Doctors Administrative Solutions acquires ConXit Technology Group for an undisclosed sum and rebrands as DAS Health. The newly combined company, now the largest reseller of Aprima Medical Software, will maintain its headquarters in Tampa, FL. ConXit founder and CEO Shawn Miller will join DAS Health as senior vice president of sales. The company has had a bit of a growth spurt over the last six months, acquiring Spectra Healthcare's RCM product portfolio and doubling its office space with a move to new digs in Tampa.
---
Webinars
January 13 (Wednesday) 1:00 ET. "Top 5 Benefits of Data as a Service: How Peace Health Is Breathing New Life Into Their Analytics Strategy." Sponsored by Premier. Presenter: Erez Gordin, director of information management systems, Peace Health. Finding, acquiring, and linking data consumes 50 to 80 percent of an analyst's time. Peace Health reduced the time analysts were spending on data wrangling, freeing them up to create new actionable insights.
Contact Lorre for webinar services. Past webinars are on our HIStalk webinars YouTube channel.
---
Announcements and Implementations

Thousand Oaks, CA-based Compulink Business Systems develops EHR systems for ENT physicians and urologists.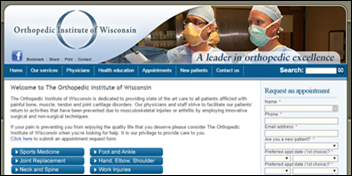 The 14-physician Orthopedic Institute of Wisconsin selects a suite of RCM tools, including business intelligence reporting, from McKesson Business Performance Services.
---
Acquisitions, Funding, Business, and Stock

Looks like Lyft is finally getting some love (and potentially giving Uber a run for its money): GM invests $500 million in the ride-sharing company, and will work with it to develop a network of self-driving cars. Uber, by contrast, already operates a research center for self-driving cars in Pittsburgh. No word on whether Lyft will also delve into the world of mobile house calls as Uber has attempted to do over the last several years. Both companies will vie for the business of 150,000-plus CES attendees this week, as they legally compete with the Las Vegas taxi industry for the first time. Hopefully they'll iron out all the wrinkles before HIMSS opens in just under two months.
---
Government and Politics
HHS issues a final rule modifying HIPAA that allows psychiatrists to report potentially violent patients that should be prevented from purchasing a gun to the National Instant Criminal Background Check system. The rule, part of President Obama's recent spate of gun legislation, does not allow providers to share diagnostic or clinical information with the NICBC system.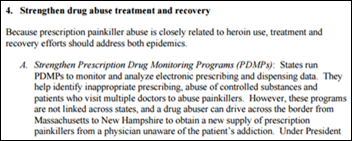 Presidential candidate/Governor Jeb Bush promotes the use of prescription drug-monitoring programs in his just-released drug-control plan, specifically focusing on the not-so-new need for PDMPs to share data between state lines.
---
Research and Innovation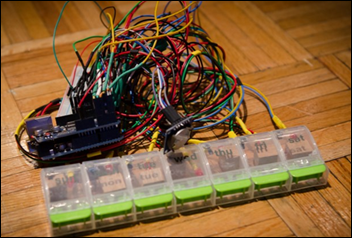 Yale School of Public Health student Alex Rich develops the PillTracker to help improve medication adherence. The prototype, in use by several of Rich's family members, lights up, buzzes, and sends users a text message when it's time to take their meds. If a pill isn't taken, the device will text message a care team member with a prompt to call and remind the patient. Rich, a former Air Force Major, hopes to market the finished product to ACOs.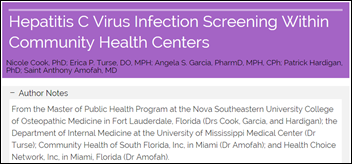 A Journal of the American Osteopathic Association study finds that just over 8 percent of 60,722 eligible patients at 14 community health centers were screened for hepatitis C virus according to 2013 guidelines, which call for testing all patients born between 1945 and 1965. Researchers sifted through de-identified EHR data from a national chain of community health centers to identify the screening gaps, and now recommend an assessment of screening guidelines.
---
Other
Retired chronobiologist Robert Sothern looks back at the last 48 years he has spent quantifying himself on a daily basis. The 69 year-old, who started wearing a step tracker 14 years ago, takes almost obsessive daily measurements of blood pressure, respiration, and air flow, among other things, in hopes of finding patterns that reveal themselves over decades. "We are rhythmic creatures,"he says. "You look at this … data [and] you can see 10-year cycles in it. You can see daily cycles. You can see even men have something approaching a 28-day cycle in their beard growth, which I did measure for three years, too. By having a rhythm, it proves that you are alive."
---
Contacts
Jennifer,  Mr. H, Lorre, Dr. Jayne, Dr. Gregg, Lt. Dan
More news: HIStalk, HIStalk Connect.
Get HIStalk Practice  updates.
Contact us online.
Become a sponsor.