Top News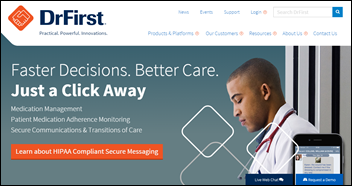 Rockville, MD-based DrFirst acquires e-prescribing app developer IPrescribe.net for an undisclosed sum. The company, which raised $42 million last year, is looking to expand in the areas of mobile care collaboration, e-prescribing, and medication management, according to President Cameron Deemer. "Our strong financial footing enables us to seize new opportunities that align with that mission," he explains, "both domestically and abroad."
---
Webinars
January 13 (Wednesday) 1:00 ET. "Top 5 Benefits of Data as a Service: How Peace Health Is Breathing New Life Into Their Analytics Strategy." Sponsored by Premier. Presenter: Erez Gordin, director of information management systems, Peace Health. Finding, acquiring, and linking data consumes 50 to 80 percent of an analyst's time. Peace Health reduced the time analysts were spending on data wrangling, freeing them up to create new actionable insights.
Contact Lorre for webinar services. Past webinars are on our HIStalk webinars YouTube channel.
---
Acquisitions, Funding, Business, and Stock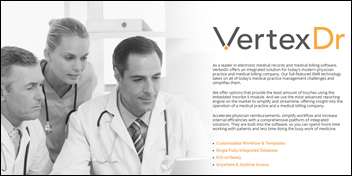 SSIMed Practice Management and EMRge Technologies – a division of Windsor, CT-based Meridian Medical Management – rebrands its medical record and billing product line to VertexDR. Vertex, in case you're wondering, can mean "the top or apex" or "the angular point of a geometric figure."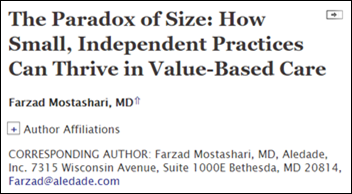 Aledade CEO Farzad Mostashari, MD makes the case for the independent physician practice in The Annals of Family Medicine, specifically calling out the need for four federal policies that will better support competition and patient choice:
Put primary care rates on par with those of health systems so that physicians are less likely to jump ship for employment
Avoid undue regulatory burdens on physicians and offer administrative relief for small practices
Investigate complaints regarding limiting admitting privileges, restricting care by hospital employees, and vendors and health systems forcing independent physicians away from market choice.
Allow flexibility for physician-led ACOs and prevent hospitals from "ACO squatting."
---
People

The American Academy of Pediatrics promotes Alexander Fiks, MD (Children's Hospital of Philadelphia) to director of its Pediatric Research in Office Settings network. Fiks will carry his research on improving outcomes through collaborative, practice-based research and healthcare technology into his new role.

Jonathan Cook (NCQA) joins Arcadia Healthcare Solutions as CTO.
---
Announcements and Implementations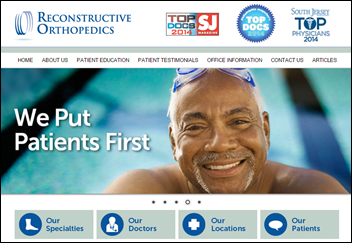 Reconstructive Orthopedics (NJ) will implement the EClinicalWorks EHR platform, including scribe capabilities and IPad app,  at its nine locations. The 50-physician practice, the largest of its kind in the state, will also work with ECW on its PQRS initiative.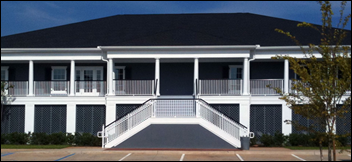 Bayou Clinic (AL) implements AssessURhealth's mental and behavioral health assessment app. The clinic was founded by former US Surgeon General Regina Benjamin, MD.
Iatric Systems bundles its automated patient-privacy monitoring technology with medical compliance and support services from Mindleaf Technologies, targeting stand-alone clinics and group practices.
---
Government and Politics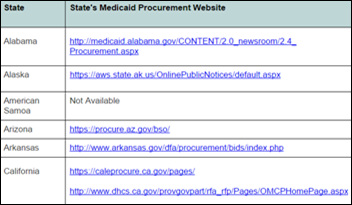 CMS develops a website for vendors looking to assist states in upgrading their Medicaid systems. The new resource includes links to state Medicaid procurement websites and open RFPs. In addition, CMS plans to develop a new certification process for Medicaid systems, publish a series of state guidance documents, and seek input from the vendor community on how the agency can better spend its dollars on technology that will better benefit state needs.

Acting CMS Administrator Andy Slavitt sends healthcare media outlets into a tizzy with this tweet during the JP Morgan Healthcare Conference. The phrase "with something better" leaves a lot to the imagination, which is probably just what Slavitt intended. My one and only prediction for 2016 will be that, should CMS bring down the curtain on MU "as it has existed," they'll do so via press release on the Friday before a three-day weekend – or at HIMSS.

And speaking of Meaningful Use, CMS releases its latest round of payment numbers for EPs, nearly 209,000 of which will receive 2-percent cuts in their Medicare payments this year for failing to meet MU criteria in 2014.
---
Telemedicine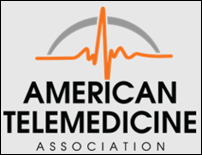 The ATA voices its support for the new, telemedicine-friendly Next Generation ACO Model, which enables provider groups to assume greater financial risk and reward. "Today is an important day for Medicare beneficiaries getting access to value-based telehealth care," says ATA Chief Policy Officer Gary Capistrant. "We think all Medicare ACOs should be able to use telehealth to provide the Medicare range of coverage, and we hope that Congress and CMS will explore allowing more use of innovation to serve better Medicare beneficiaries."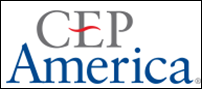 Acute-care management and staffing company CEP America launches the On Duty telemedicine service for independent physician associations, ACOs, hospitals, payers, and large employers.
---
Other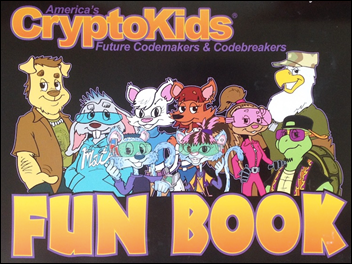 In news reminiscent of Mr. H's recent medical records request saga, a Motherboard reporter is told by the National Security Agency that he will have to wait to three to four years for his Freedom of Information Act request to be fulfilled concerning his attempts to dig up proposed graphic designs from one of the agency's educational coloring books (for kids, not adults). The NSA attempted to lift his spirits, urging him to "hope that your case may be assigned to a Case Officer within the next 12-18 months. Estimating an actual completion date for your case is also difficult, as it is entirely dependent on whether or not document [sic] are located, how many documents are found, and the complexity of any document located. The estimated completion date for those cases in the median range is 3-4 years. Please be advised that this estimate is subject to change."
---
Contacts
Jennifer,  Mr. H, Lorre, Dr. Jayne, Dr. Gregg, Lt. Dan
More news: HIStalk, HIStalk Connect.
Get HIStalk Practice  updates.
Contact us online.
Become a sponsor.