Top News
Lyft looks to cash in on healthcare and catch up with Uber, partnering with National Medtrans Network to offer non-emergency medical transportation for elderly patients in New York City. The ride-sharing service has developed a new Web-based dashboard called Concierge to help NMN's operators book the rides, which now account for 2,500 of the company's 250,000 transportation requests. "Using transportation-as-a-service like this, the health plans and government agencies we partner with are significantly reducing fraud, saving costs, and improving the patient experience," says NMN President Billy McKee. "We provide over 25,000 livery trips per week in NYC, and our goal is to push all of those through Lyft."
---
Reader Comments
From HIStalkapalooza Newbie: "Could you give me a quick preview of what HIStalkapalooza is all about? That sounds like a silly question, but I've never personally attended HIMSS before (unfortunately), so any brief description of the event would be very helpful!" I like to refer to HIStalkapalooza – our annual shindig at HIMSS – as health IT's party of the year – the one time a year industry friends and colleagues can get together and cut loose at no cost to themselves, courtesy of our gracious sponsors and the hard work of Lorre and Mr. H. Here's a quick breakdown of the party, happening at the House of Blues at Mandalay Bay:
6:30 Doors open only for HIStalkapalooza registered guests. Check in, check your coat, and walk the red carpet to participate in the shoe and fashion judging.
6:45 Live jazz music starts wafting from the stage.
7:00 Bars and dinner buffet stations open in multiple locations.
7:40 Stage activities start, include sashing, the HISsies, and special guests.
8:30 Party on the Moon starts rockin'.
11:00 event ends.
Last's year event was one of my favorites. Party on the Moon brought the house down and everyone seemed to have a good time – especially Jonathan Bush, who turned on the charm to avoid a pie in the face from Judy Faulkner. There's just one caveat: You have to register to be considered for a ticket.
---
People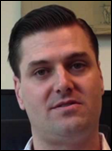 WEDI President and CEO Devin Jopp resigns and is now the CEO at Future Focus Health, a health IT consulting agency. The WEDI Board of Directors has formed a search committee to identify a replacement. I came across this 2012 interview with Jopp, in which he shares his thoughts on "CEO Transitions."
---
Acquisitions, Funding, Business, and Stock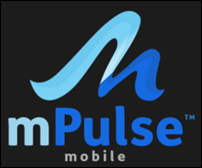 Consumer engagement tech vendor MPulse Mobile secures $10 million in Series A funding led by HLM Ventures, with support from previous investors OCA Ventures, Merrick Ventures, and Jumpstart Ventures. The Encino, CA-based startup will use the cash infusion to ramp up analytics capabilities.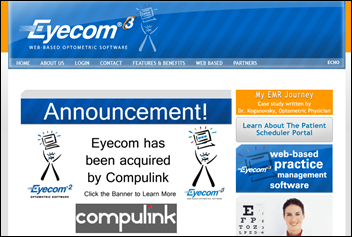 Compulink Business Systems acquires optometric EHR and PM systems vendor EyeCom for an undisclosed sum.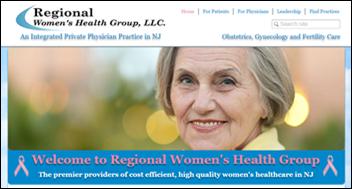 Regional Women's Health Group (NJ) acquires Brunswick Hills OB/GYN, touting the 16-physician practice's healthcare technology proficiency as one of its most attractive selling points: "Brunswick Hills OB/GYN has been a pioneer in the adoption of electronic medical records," says Rob Baron, vice president of strategic planning and business development for RWHG. "Their technology-forward approach and commitment to providing top quality care represents the true essence of a successful Regional practice." Both practices are EClinicalWorks customers. 
---
Research and Innovation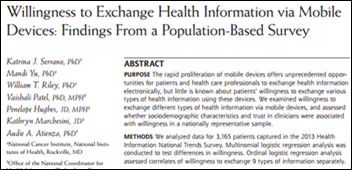 An Annals of Family Medicine study finds that patients are not as willing to share sensitive diagnostic information via mobile devices as they are medication and appointment reminders, lab results, vital signs, and symptoms. Age also played a factor in their willingness to share, with older patients less likely to exchange any type of data. Researchers noted that level of education, income, and trust in providers correlated with a patient's willingness.
---
Other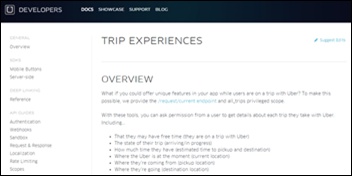 As if the masses weren't already glued to their smartphones: Uber offers smartphone app developers a chance to create "trip experiences" for its riders that will feed them tailored information and entertainment. (Can sponsored ads be too far behind?) I'll throw an idea out there: Develop an app for in-labor mothers on the way to the hospital that offers breathing exercises and a contraction tracker.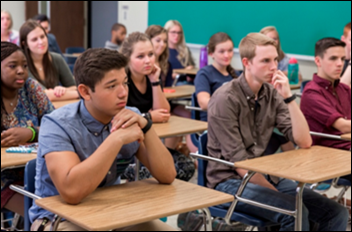 Oral Roberts University in Tulsa, OK requires incoming freshmen to wear Fitbits, an upgrade from its previous policy that required students to keep a fitness journal and log "aerobics points." The school will feed each student's Fitbit data into its online learning management platform, after which it plans to look for correlations between steps taken and academic achievement.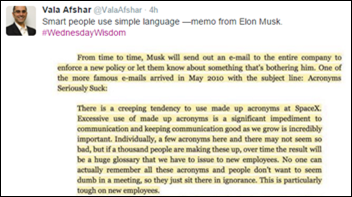 @ValaAfshar recounts an old email from Elon Musk that outlines his disdain for industry acronyms – a stance I'm sure many in healthcare IT share. Musk explains, "Individually, a few acronyms here and there may not seem so bad, but if a thousand people are making these up, over time the result will be a huge glossary that we have to issue to new employees. No one can actually remember all these acronyms and people don't want to seem dumb in a meeting, so they just sit there in ignorance. This is particularly tough on new employees. The key test for an acronym is to ask whether it helps or hurts communication."
---
Sponsor Updates
Atlanta Tech Village includes Clockwise.MD's graduation in its list of 2015 achievements.
Blog Posts
---
Contacts
Jennifer,  Mr. H, Lorre, Dr. Jayne, Dr. Gregg, Lt. Dan
More news: HIStalk, HIStalk Connect.
Get HIStalk Practice  updates.
Contact us online.
Become a sponsor.