Top News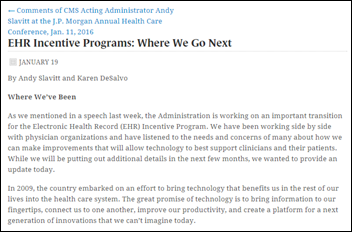 In what's either part of a well-executed PR strategy or an attempt at Twitter damage control, National Coordinator Karen DeSalvo, MD and Acting CMS Administrator Andy Slavitt outline next steps for Meaningful Use as it will look under MACRA, all of which will be guided by the following principles:
Rewarding providers for the outcomes technology helps them achieve with their patients.
Allowing providers the flexibility to customize health IT to their individual practice needs.
Leveling the technology playing field to promote innovation through open APIs. 
Prioritizing interoperability by implementing federally recognized, national interoperability standards and focusing on real-world uses of technology. Information-blocking business models will not be tolerated.
The authors concede that the EHR Incentive Program "helped us make progress, [but] has also created real concerns about placing too much of a burden on physicians and pulling their time away from caring for patients."
---
Webinars
None scheduled in the next few weeks. Contact Lorre for webinar services. Past webinars are on our HIStalk webinars YouTube channel.
---
Announcements and Implementations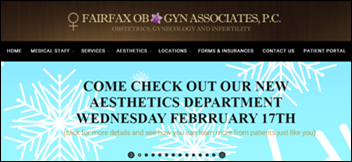 Fairfax Ob-Gyn Associates P.C. (VA) implements paperless billing services from PatientPay across its three offices.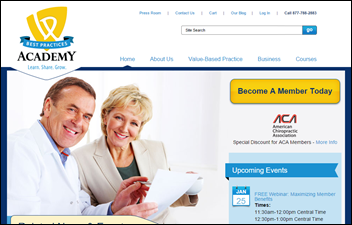 Best Practices Academy, a chiropractic educational and PM company based in Brookings, SD, will offer its members EHR and RCM services from IPatientCare.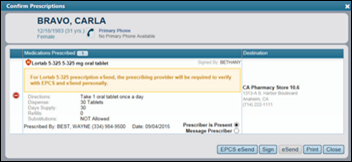 AdvancedMD develops AdvancedEPCS e-prescribing technology to help independent physicians meet EPCS (electronic prescription for controlled substances) regulatory requirements.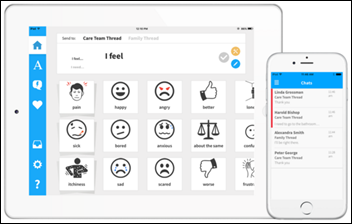 Boston-based startup VerbalCare launches a patient-centric, care team communications tool and secure messaging app at its national sales meeting in San Diego. 
---
Acquisitions, Funding, Business, and Stock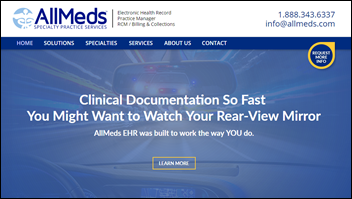 EHR and PM vendor AllMeds rebrands and expands the reach of its limited-release RCM service line to a national audience. The Oak Ridge, TN-based company, which plans to transition to fully Web-based solutions in the near future, will release a Meaningful Use-friendly EHR later this year.
---
People

Adrienne Craig-Kennard (Strand Life Sciences) joins CollabRx as vice president of global business development and strategic alliances.

Jerri Ivey (Innovative Consulting Group) joins Culbert Healthcare Solutions as director of consulting services.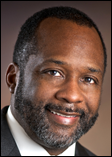 Vindell Washington, MD will join ONC as principal deputy national coordinator on January 25. Washington formerly served as CMIO at Franciscan Missionaries of Our Lady Health System in Louisiana (where I assume he interacted with National Coordinator Karen DeSalvo, MD), and as president of the health system's medical group.
---
Telemedicine

Map Health Management adds 1,200 licensed counselors to its recovery support telemedicine services.
---
Research and Innovation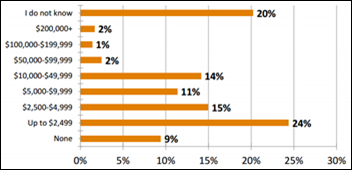 Navicure's final ICD-10 survey of 360 practice staff finds that, on average, 14 percent felt a "significant" impact to productivity as a result of the October 1, 2015 switch. Over 30 percent have seen a decrease in revenue of up to 20 percent, and 44 percent have seen an increase in denial rates of between 1 and 10 percent. Just 11 percent have reported denial-rate increases of up to 40 percent – statistics in line with pre-transition expectations. Surprising to me was the fact that 20 percent of respondents didn't know how much was spent on training.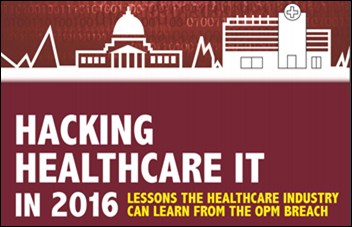 The Institute for Critical Infrastructure Technology releases a 97-page report on lessons healthcare can learn from last year's OPM breach. The authors call the lack of a dedicated security team one of the office's largest failings, pointing out that "a healthcare breach is highly likely to begin with an attack campaign against employees. Security is only as strong as its weakest point because attackers tend to focus on the point of least resistance."
---
Other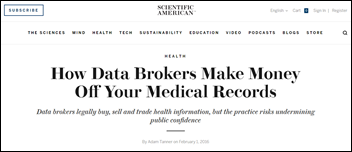 Scientific American looks at the increasingly slippery slope of selling de-identified health data, pointing out that anonymity is increasingly harder for patients to come by and as such they should be given a chance to opt out of sharing their data. "It is getting easier and easier to identify people from anonymized data," says Chesley Richards, director of the Office of Public Health Scientific Services at the CDC. "You may not be identifiable from a particular data set that an entity has collected, but if you are a broker that is assembling a number of sets and looking for ways to link those data, that's where, potentially, the risk becomes greater for identification."
---
Contacts
Jennifer,  Mr. H, Lorre, Dr. Jayne, Dr. Gregg, Lt. Dan
More news: HIStalk, HIStalk Connect.
Get HIStalk Practice  updates.
Contact us online.
Become a sponsor.