Top News
SnapMD closes a $5.3 million Series A funding round led by Shea Ventures, TYLT Labs, and Whittier Ventures. The company will use the fresh funds to expand its direct sales capabilities and product development of its private-label telemedicine platform.
---
HIStalk Practice Announcements, Requests, and Musings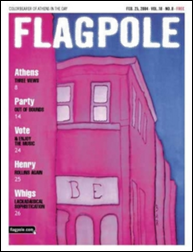 I'm a bit of a journalism junkie, given that I got my start in trade magazines and am now covering the always exciting world of healthcare technology. I fondly remember hand-pasting in advertisements during my first internship at the Flagpole, a weekly similar in tone to Creative Loafing, but with its own unique Athens, GA flavor. (Where else could you keep up to date with the latest Michael Stipe sightings?) Imagine my excitement when the 50th anniversary issue of Southern Living hit my doorstep yesterday – chock full of editorial tales of mistakes, successes, and just plain bad headlines. The healthcare IT connection was almost made when I came across the tale of a disgruntled former employee who held ad copy hostage, hoping for a $10,000 payment, before that month's issue was put to bed. It's not quite the stuff of EHR and ransomware legend, but it helped me connect the dots to my paper-based publishing past and digital present.
---
Webinars
None scheduled in the next few weeks. Contact Lorre for webinar services. Past webinars are on our HIStalk webinars YouTube channel.
---
Acquisitions, Funding, Business, and Stock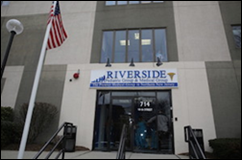 Riverside Medical Group announces plans to go to an "always-open" model later this month at one of its six locations. The family-owned practice seems to have a history of attempting to keep up with new practice business models, offering same-day appointments, easy specialist access, and later hours before many of its competitors. It is also exploring telemedicine through partnerships with MedX and Pingmd.  "It's about convenient care," says RMG Principal Zeyad Baker, MD. "Most doctors are stuck and saying, 'Well I'm the doctor, this is my schedule and you have to fit into it. Well, sorry, that's gone. Patients are demanding and they want more, and it's not unreasonable."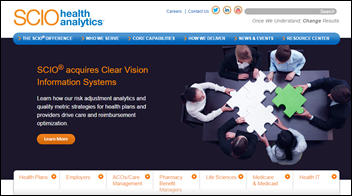 SCIO Health Analytics acquires Clear Vision Information Systems for an undisclosed sum. SCIO will combine Clear Vision's risk adjustment and quality metric analytics, and outreach services with its services focused on reimbursement and care optimization. SCIO CEO Siva Namasivayam, who founded the company in 2007, has done stints with Perot Systems, Gartner, and Intel.
---
Announcements and Implementations
Wolters Kluwer's Health Division partners with Anthem subsidiary HealthCore to develop data normalization services for the statewide Cal Index HIE. Anthem Blue Cross and Blue Shield of California contributed $80 million in seed funding to launch the HIE in August 2014. It came under fire last February for its shaky privacy policies.
---
Telemedicine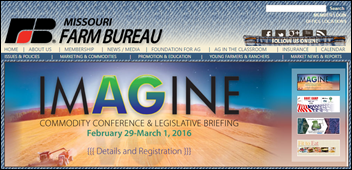 The Missouri Farm Bureau includes telemedicine in its list of 2016 legislative priorities, along with increased access to rural broadband. The state received mixed marks for its telemedicine-friendliness in ATA's May 2015 gaps analysis report, getting an A for private insurance and state health plans, and a C for Medicaid reimbursement.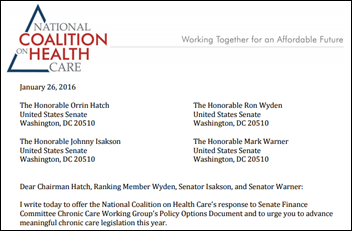 The National Coalition on Health Care expresses to lawmakers its support to for allowing Medicare Advantage plans to include telemedicine in their annual bid amounts. Citing the success of Medicare's Health Buddies remote-monitoring and telemedicine program, NCHC President and CEO John Rother notes that, "Telehealth should not be considered just another supplemental benefit; it ought to be considered a means of delivering a broad range of Medicare benefits."
---
Government and Politics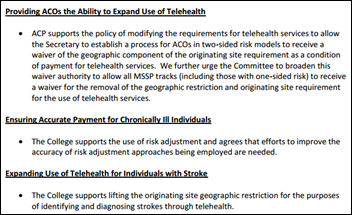 The American College of Physicians responds to the Senate Finance Committee's Bipartisan Chronic Care Working Group Policy Options document, released last December. The 27-page document emphasizes healthcare IT in several ways, recommending the creation of codes to provide reimbursement for e-consults, providing ACOs the ability to expand the use of telemedicine, expanding access to digital coaching, and providing reimbursement for e-consults both between hospitalists and primary care physicians and specialists and primary care physicians. 
---
Research and Innovation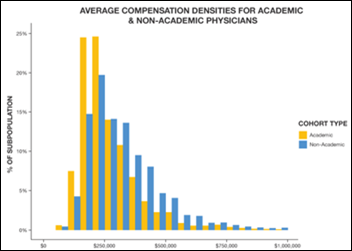 Physician social network Doximity takes a look at physician compensation trends based on the data of 35,000 members. Highest-paying states for PCPs include Arkansas, South Dakota, and Iowa, with salaries ranging between $330,000 and $305,000. PCPs in Delaware, West Virginia, and Washington, DC only see salaries of between $218,000 and $192,000. Academic physicians make 13 percent less than their non-academic peers, and male physicians tend to make 21 percent more than their female counterparts.
---
Other

Last night's AMA Town Hall with the Washington State Medical Association wasn't all EHR-bashing, as WSMA Executive Director Jennifer Hanscom's tweet above reflects. The Seattle event, held at Swedish Medical Center, seemed to generate far fewer tweets than similar events held on the East Coast last year. Perhaps the physician furor has died down somewhat thanks to Andy Slavitt's recent remarks.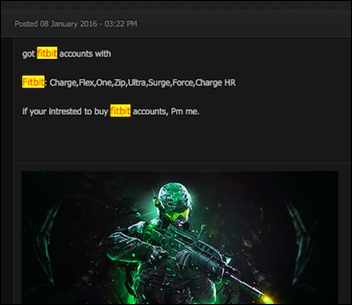 Fitbit plans to update its security measures after a spate of hackers break into Fitbit user accounts and gather warranty information that they then sell on the black market. The hackers also had access to personal health data such as weight, GPS data, running routes, and sleeping patterns. Reports have circulated that Fitbit user account logins and passwords have been traded on the black online market for as little as 50 cents.
---
Sponsor Updates
EClinicalWorks is recognized as having the highest market share among cloud-based EHR vendors
Versus creates a dedicated clinical solutions department of RNs.
Blog Posts
---
Contacts
Jennifer,  Mr. H, Lorre, Dr. Jayne, Dr. Gregg, Lt. Dan
More news: HIStalk, HIStalk Connect.
Get HIStalk Practice  updates.
Contact us online.
Become a sponsor.