Top News
Vice President Biden convenes the first meeting of the Cancer Moonshot Task Force, a gathering of federal agency representatives that will work together to, in Biden's words, "break down silos and bring people together who are doing the most cutting-edge work. Our job is to clear out the bureaucratic hurdles – and let science happen." The Obama administration will ask Congress to include $755 to aid the task force in its proposed budget next week. The healthcare IT angle is subtle thus far; HHS is represented on the task force, and "patient engagement initiatives" are included in the task force's list of to dos.
---
HIStalk Practice Announcements and Requests
Thanks to renewing sponsor Intelligent Medical Objects for supporting HIStalk Practice. Email Lorre for details on how your company can take advantage of HIStalk Practice sponsorship.
---
Webinars
None scheduled in the next few weeks. Contact Lorre for webinar services. Past webinars are on our HIStalk webinars YouTube channel..
---
Acquisitions, Funding, Business, and Stock

House-call app startup Heal announces it will hire up to 50 full-time family practice, internal medicine, and pediatric doctors over the next 60 days. The Los Angeles-based startup attributes the staffing need to a 300-percent growth in customers over the last three months, and plans to expand into an additional 10-15 metro in the coming months.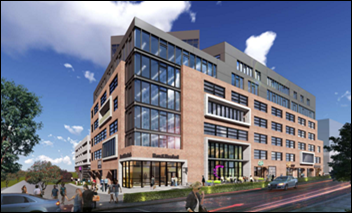 MGMA announces it will occupy collaborative space at the Catalyst Health-Tech Innovation hub in Denver. Opening in 2018, the 5,000 square-foot addition to MGMA's headquarters in Englewood will take up a full city block, giving the association plenty of space to collaborate with other stakeholders on improving medical practice and patient care. Perhaps MGMA is taking a cue from AMA, which opened a "physician office of the future" within Matter's tech startup collaboration space in Chicago.
---
Telemedicine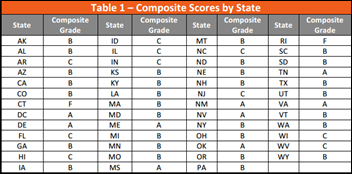 ATA updates its annual 50 State Telemedicine Gaps Analysis, looking at coverage and reimbursement, as well as practice standards and licensure. Eleven states and Washington, DC have adopted policies that improve coverage and reimbursement of telemedicine services, though Maryland and New Hampshire have adopted policies restricting it. Connecticut maintains its reputation as the state with the lowest average composite score. With regard to practice standards and licensure, state medical boards have increasingly adopted different regulations for medical practice via telemedicine, resulting in lower letter grades for more states than has been seen since the ATA's first analysis in 2014.
In other ATA news, the association voices its support for the Clinical Opportunities for Novel and Necessary Effective Care Technologies (CONNECT) for Health Act. Sponsored by Sen. Brian Schatz (D-HI), the bill identifies opportunities to improve delivery of Medicare Advantage services via remote-patient monitoring, video, and telecommunications tools.
---
People

Prakash Khot (Kaseya) joins Athenahealth as CTO.

Robin Moody (Oregon Association of Hospitals and Health Systems) joins the National Rural Accountable Care Consortium as director of policy and compliance.
---
Government and Politics

The American College of Physicians chimes in on CMS clinical quality measures, comments on which are due today. ACP wants the agency to only approve measures available in common EHR systems and can be reasonably collected during care delivery. Internal medicine MDs also want the agency to focus on aligning quality measurement programs under the Merit-based Incentive Payment System and Alternative Payment Model pathways of MACRA (whew, that was a mouthful!).
New York leads the nation in e-prescribing of controlled substances, according new data from Surescripts. Nearly 30 percent of total prescribers have the ability to e-prescribe controlled substances, while nearly 60 percent actively do so. It's worth noting that 93 percent of New York's pharmacies are now able to receive these prescriptions. The state has come a long way since the end of 2015, when its providers had less than two percent enablement. The state's upcoming I-STOP mandate, which requires that all prescriptions be transmitted electronically, likely lit a fire under the state's healthcare stakeholders.
---
Other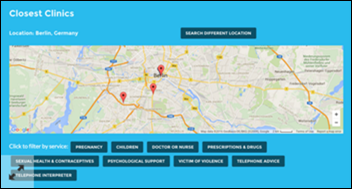 UK-based nonprofit Doctors of the World develops a free app to help refugees find free health clinics in any given area. The Available in English, French, Arabic, and Farsi, the ClinicFinder app lists 73 clinics in 16 countries. Doctors of the World Business Development and Innovation Manager Tom McKenzie says that the majority of refugees and migrants use smartphones, and ask about WiFi as soon as they arrive in Europe. "It's where they get every piece of information from and where they communicate with their families," he adds. Over 10,000 providers have submitted their details for vetting and inclusion in the app.

Apparently Data Privacy Day was celebrated on January 28. The brainchild of the National Cyber Security Alliance, the day marked an opportune time to highlight OCR's new guidance on patient rights to access health information.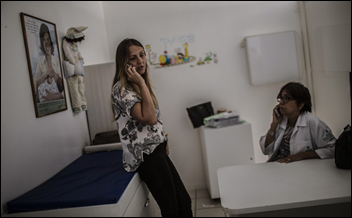 The Wall Street Journal publishes a riveting profile of the van der Lindens, a family of physicians in Brazil that have identified a likely link between the Zika virus and a rise in birth defects including incomplete brain development.
---
Sponsor Updates
Blog Posts
---
Contacts
Jennifer,  Mr. H, Lorre, Dr. Jayne, Dr. Gregg, Lt. Dan
More news: HIStalk, HIStalk Connect.
Get HIStalk Practice  updates.
Contact us online.
Become a sponsor.