Top News
Teladoc and American Well are the top funded on-demand healthcare companies (at $245 million and $141 million, respectively), according to a new Accenture study that looks at the rise in investments for such companies over the last several years. Funding for the booming market segment is expected to quadruple from over $200 million in 2014 to $1 billion by the end of next year.
---
Webinars
None scheduled in the next few weeks. Contact Lorre for webinar services. Past webinars are on our HIStalk webinars YouTube channel.
---
Announcements and Implementations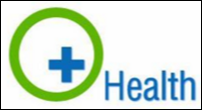 Green Circle Health adds 10 care chronic care and wellness management programs to its digital patient engagement platform. The programs use Bluetooth technology to gather, monitor, and share vital signs from wearables and medical devices, as well as recommend actions to take based on analysis of the data.
---
Telemedicine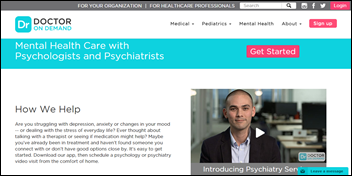 Doctor on Demand adds psychiatric services to its telemedicine platform in 27 states. A nationwide roll out is expected this summer. The company began offering mental health services in late 2014 with the addition of psychologists.
---
Acquisitions, Funding, Business, and Stock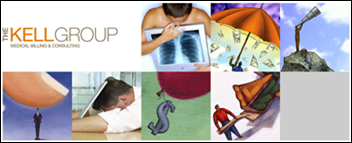 The Pittsburgh-based Kell Group sells its medical billing services business to Beaver Falls, PA-based Healthcare Support Technologies for an undisclosed sum. Kell Group founder Donna Kell has decided to assume a RCM leadership role at Partners in Nephrology & Endocrinology (PA), leaving the remaining employees to focus on RCM services.
---
People

Melinda Whittington (The Kraft Heinz Co.) joins Allscripts as CFO.


Rena Brewer (Southeastern TeleHealth Resource Center) joins the Global Partnership for Telehealth as CEO. She succeeds Paula Guy, who has joined Salus Telehealth as CEO.
CareSync names Russell Dumas (Napier Healthcare) vice president of clinical operations, David Antle (BobCAD-CAM) vice president of client services, and Teri Spencer (GTE Financial) vice president of human resources. The Tampa, FL-based company has made over 100 new hires since announcing its $18 million Series B funding last fall.
---
Government and Politics

A group of Democrats led by Rep. Gene Green (TX) introduce a mental health reform bill as an alternative to a somewhat similar bill introduced by Sen. Tim Murphy (R-PA). The bill seeks to extend Meaningful Use incentives to behavior health providers, a provision that was cut from earlier versions of Murphy's bill.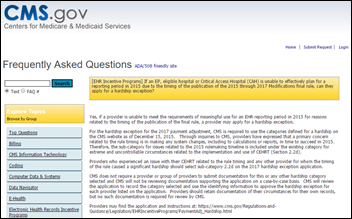 CMS clarifies that it does not require documentation from physicians applying for hardship exemptions from Meaningful Use penalties for 2015: "CMS will not be reviewing documentation supporting the application on a case-by-case basis," the agency explains. "CMS will review the application to record the category selected and use the identifying information to approve the hardship exception for each provider listed on the application. Providers should retain documentation of their circumstances for their own records, but no such documentation is required for review by CMS."
In other CMS news, the agency issues a 15-day extension to the public comment period for its RFI seeking input on certification and testing of EHR products used for quality measure reporting.
---
Research and Innovation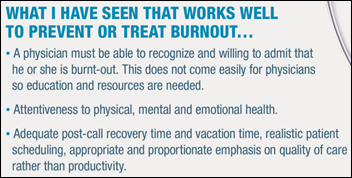 A survey of 350 practicing physicians finds that 90 percent have experienced symptoms of burnout at some point in their career. Top causes include practice hurdles such as staff, access, and time; regulatory issues such as Meaningful Use, ICD-10, and transitioning to pay-for-performance; and psychological challenges related to decreasing compensation and too much change at too fast a pace.
---
Other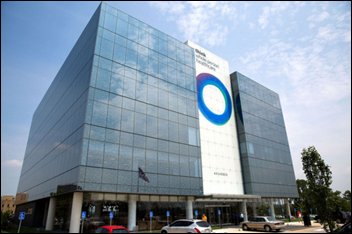 The local paper profiles Think Whole Person Healthcare, a new primary care facility in Omaha that features a pharmacy, classrooms, auditorium, therapy gym and amenities like a coffee bar, plus the services of 24 physicians, all of which seem to love the presence of scribes. "We don't have to have our nose in the computer the whole time we're talking to the patient," says Think family physician Bill Weeks, MD "and we're not distracted by the electronic medical record. My patients have noticed. They've really commented on that. They say, 'You look so relaxed. You seem more happy. You're more attentive.' "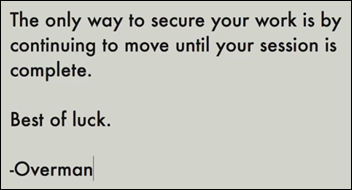 I will never use this, ever: Flowstate develops an app to combat writer's block, forcing writers to set a time limit and continuously type until their time is up. If no progress is made after five seconds, the app deletes all your work.
---
Contacts
Jennifer,  Mr. H, Lorre, Dr. Jayne, Dr. Gregg, Lt. Dan
More news: HIStalk, HIStalk Connect.
Get HIStalk Practice  updates.
Contact us online.
Become a sponsor.