Top News
CMS clarifies Meaningful Use hardship exemption eligibility for secure messaging and patient electronic access based on lack of broadband access. Both measures allow for exemptions if the attesting EP "conducts 50 percent or more of his or her patient encounters in a county where 50 percent or more of its housing units do not have 4Mbps broadband availability on the first day of the EHR reporting period." CMS bases its broadband information on the latest coverage data from FCC, which has come under fire for being woefully underreported.
---
Webinars
February 17 (Wednesday) noon ET. "Take Me To Your Leader: Catholic Health Initiatives on Executive Buy-In for Enterprise Analytics." Sponsored by Premier. Presenters: Jim Reichert, MD, PhD, VP of analytics, Catholic Health Initiatives; Rush Shah, product manager analytics factory, Premier. Catholic Health Initiatives, the nation's second-largest non-profit health system, knew that in order to build an enterprise analytics strategy, they needed a vision, prioritization, and most importantly buy-in from their executives. Dr. Jim Reichert will walk through their approach.


February 23 (Tuesday) 1:00 ET. "Completing your EMR with a Medical Image Sharing Strategy." Sponsored by LifeImage. Presenters: Don K. Dennison, consultant; Jim Forrester, director of imaging informatics, UR Medicine. Care coordination can suffer without an effective, cost-efficient way to share images across provider networks. Consolidating image management systems into a single platform such as VNA or PACS doesn't address the need to exchange images with external organizations. This webinar will address incorporating the right image sharing methods into your health IT strategy.
---
Announcements and Implementations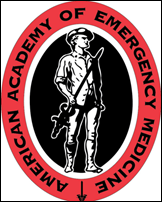 The American Academy of Emergency Medicine selects PM and analytics services from Intermedix to support its new independent physician group.
---
People

Doug Cusick (Next Wave Connect) joins Atigeo as chief growth officer for healthcare.
Rennova Health – parent company of Medical Billing Choices and Medical Mime -  names Thomas Mendolia, DO chairman of its new, eight-member scientific advisory committee. Mendolia, a retired gastroenterologist, co-founded Medytox Solutions, which merged with CollabRx to become Rennova Health last year.
---
Telemedicine

A tiny study finds that pediatricians who remotely evaluate children with fever or respiratory distress using FaceTime on an iPad perform just as well as those who conduct their examination in person.
ATA endorses President Obama's FY2017 budget proposal, which includes HHS funds to expand the ability of Medicare Advantage organizations to deliver services via telemedicine. It's the first time that any administration has included specific telemedicine improvements in its proposed budget.
---
Research and Innovation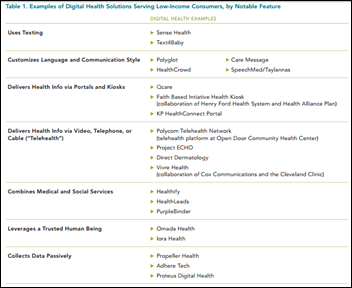 The California Health Care Foundation publishes an insightful paper on the use of digital technologies in caring for underserved populations. Authored by Jane Sarasohn-Kahn, the 14-page report outlines the solutions that have taken hold, including texting, telemedicine, and platforms that incorporate personal coaching.
---
Other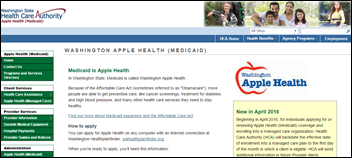 Washington State's Apple Health Medicaid program notifies 91,000 members that their medical records may have been handled improperly, thanks to a two year-long email exchange between brother and sister state employees that contained member PHI. The incident is being treated as a breach because state officials can't confirm the information remained within state systems. The data was not used improperly by the pair or forwarded to unauthorized users.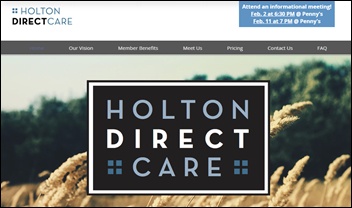 Vance Lassey, MD cites a desire to escape from the "mountains of medical paperwork that are taking up too much of his time" as one of the reasons he'll open one of the first direct primary care practices in rural Kansas next month. Lassey, who worked for nine years at a nearby family practice, has also made the privacy of patient medical records (perhaps playing on consumer fear of data mining) a selling point: "The government has access to all of your medical records now, but it will be private with me."

One for the baby book: Married Fitbit users take to a Reddit Fitbit forum to understand the implications of the wife's unnaturally high resting heart rate, thinking it was perhaps due to a faulty device. Imagine their surprise when a commenter's suggestion of pregnancy as the culprit turned out to be true.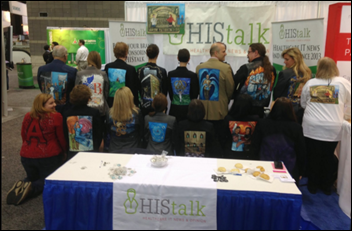 Looks like The Walking Gallery will convene during HIMSS. I had the opportunity to meet many of its members last year at HIStalk's HIMSS booth. I highly encourage you to tap a member on the shoulder should you see them roaming the exhibit hall. They all have amazing patient advocacy stories to tell.
---
Contacts
Jennifer,  Mr. H, Lorre, Dr. Jayne, Dr. Gregg, Lt. Dan
More news: HIStalk, HIStalk Connect.
Get HIStalk Practice  updates.
Contact us online.
Become a sponsor.